Skilled Trades · January 27, 2022
How to Offset the Electrician Shortage and Attract Employees
If you're running an electrical business and having trouble staying fully staffed, you're not alone. While demand for these services is high, there's an ongoing electrician shortage as skilled workers retire and not enough young adults join the trade.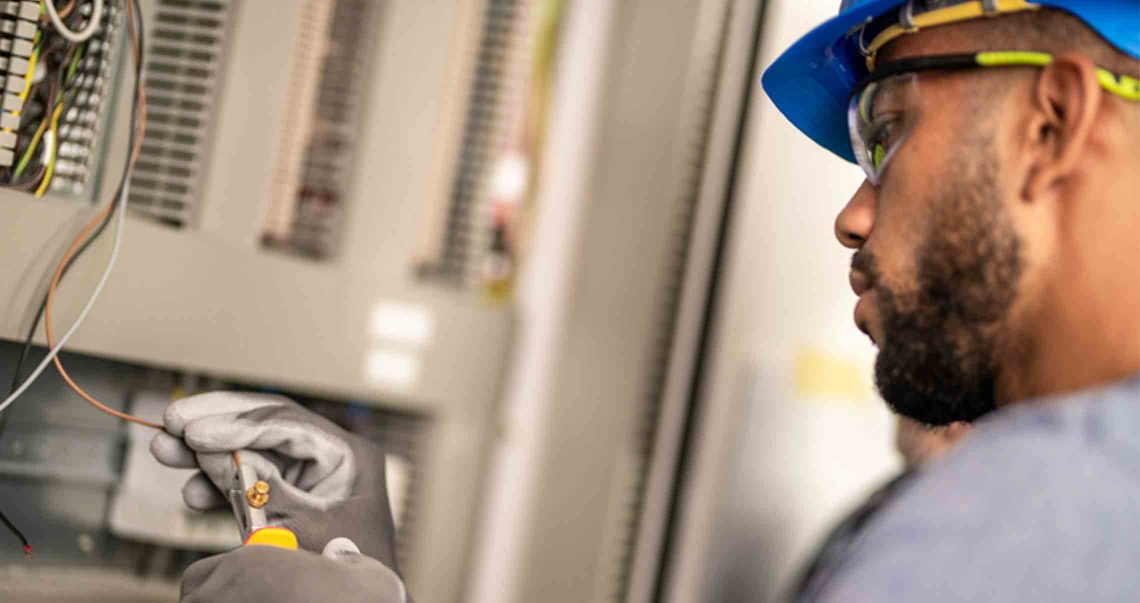 One reason is they just don't know enough about the benefits of becoming an electrician, due to less hands-on vocational training in high schools. It's up to you, then, to make the case and attract new apprentices and employees to your company. These ideas can help.
---
Competitive compensation
Money talks when it comes to promoting a job, and the compensation for electricians can be a valuable selling point. According to the US Bureau of Labor Statistics, the average salary for electricians in 2020 was $61,550—higher than the average national salary of $56,310. Wages are even higher in high-cost states, with electricians in California and New York both earning more than $75,000 a year on average. Given the electrician shortage, electrical businesses are also paying four- and even five-figure signing bonuses.
The average wage is already appealing, but you can also promote the earning power of top performers. The top 10% of electricians earn a salary of $98,720 a year. In addition, those who go on to own their business can earn even more. New applicants might not realize that this is a path to a six-figure career, so be sure to tell them about the impressive electrician growth rate for wages as part of your small business pandemic hiring practices.
Low student debt
The cost to become an electrician is a lot lower than getting a college degree. Depending on the state requirements, future electricians may need to take classes at a technical school and complete a 4- or 5-year apprenticeship. During this time, they'll receive classroom instruction as well as paid, on-the-job training. In other words, while other students are paying to go to school, apprentices are making money to learn their trade.
While apprenticeship programs can charge tuition, it's quite reasonable—running between $1,000 to $11,000 in total depending on the program. That's less than one year of average university tuition. To improve the electrician growth rate and fill this skills gap, trade groups and labor organizations also offer incentives to finish these apprenticeships, like a guaranteed job upon completion of the program. For students weighing their options, this can be a more attractive alternative to going deep in debt for college.
A steady, reliable and flexible career
The long-term career prospects for electricians are also strong. Based on the current growth rate, the US Bureau of Labor Statistics estimates that the field will add 66,100 new jobs by 2030. At the same time, experienced electricians are retiring as baby boomers leave the workforce.
While this is bad for the electrician shortage, it's good news for those who want to work in this field. High demand and a low supply of workers mean there will be competition for their skills, leading to steady employment and attractive compensation.
Even though you hope those you hire stay long term, you can also explain how it's a highly mobile field. If an employee one day decides they want to move across the country, they can likely pick up their career wherever they go.
Societal benefits
Aside from making a solid living, people like to feel like they're contributing to society with their job—which they can do as an electrician. Electricians see the results of their work by helping build homes and fixing problems for their clients.
Electricians are also playing an important role in fighting climate change, as the shift to renewable energy requires plenty of skilled practitioners. Workers who receive training for solar panels can potentially earn more, too.
The electrical industry is working to bring on more women and minority workers, with groups like Women in NECA (National Electrical Contractors Association) running networking and educational events. Focusing your outreach on these groups does more than increase diversity in the workplace. It's also an untapped labor pool for the industry, which can help with a hiring shortage.
You know that becoming an electrician is an excellent career. By making these points during your hiring efforts, you can help the next generation of apprentices and employees see that, too.
Insights
Financial insights for your business
This information is provided for educational purposes only and should not be relied on or interpreted as accounting, financial planning, investment, legal or tax advice. First Citizens Bank (or its affiliates) neither endorses nor guarantees this information, and encourages you to consult a professional for advice applicable to your specific situation.
Links to third-party websites may have a privacy policy different from First Citizens Bank and may provide less security than this website. First Citizens Bank and its affiliates are not responsible for the products, services and content on any third-party website.