Planning · May 13, 2021
How Business Continuity Plans Help When Your Employees Are Out Sick
Running a small business can be tough. And it can get even harder when you or your employees get sick. Many business owners have learned this lesson firsthand during the COVID-19 pandemic, which has disrupted the normal course of operations for many companies across the country. For smaller businesses especially, having a few key employees out sick or quarantining from COVID-19 exposure or recovering from vaccines can cause major operational issues.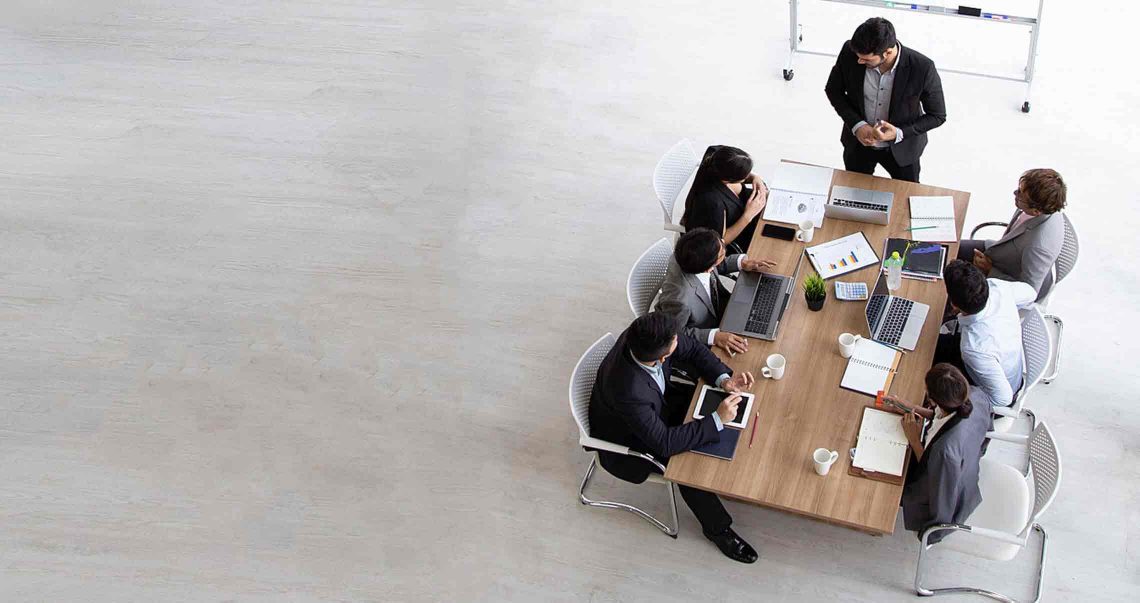 Business continuity plans offer an approach to reduce the risk of these potential disruptions, pandemic or not. If leaders have learned anything over the past year, it's that calculating your business's overall health and having contingency plans in place can help keep your business running.
Here are a few best practices as you get started with business disruption planning.
---
Plan ahead
A lack of planning is one of the best reasons why disruptions, such as a sick employee, equipment problems or even a natural disaster, can turn into a crisis.
Although you probably don't need to think of every possible potential disruption, it never hurts to prepare for a few common events, including the following:
A key employee becomes sick or incapacitated for an extended time.
You or your employees can't get to the office due to a natural disaster.
A pandemic, or even a locally virulent strain of the flu, for example, impacts several of your team members at once.
You discover your business has been targeted for a cyberattack.
While the chances of these happening are somewhat low, there's always the potential for the unexpected to strike.
What you can do from the start is come up with a handful of potentially disruptive events and put contingency plans in place for those. For example, have a work-from-home plan ready to go if your employees must be out of the office for a few weeks.
Communicate often
If there's one thing that can make an uncertain situation feel even shakier, it's lack of communication. Avoid this by coming up with a communication plan for your management team and the entire office. It's a common best practice to designate one person as the main communicator during these events, with a backup in the chain of command.
Once you have your business continuity plans in place, develop a communication standard operating procedure, or SOP. Your SOPs will lay out who initiates communication. It can also have templated emails or forms to send out so your employees know exactly what the plan is right from the start, helping to eliminate confusion.
Provide the right tools
You'll also want to consider the tools you need to keep your business running. A factory, for example, has far different needs than a marketing firm. While the marketing company can probably move most everything to the cloud with logins to work from home, or WFH, that's probably not possible at the factory.
These are the things you'll need to consider. If your employees must be in the office to keep your business running, you'll want to include scheduling in your business continuity plans. You might need to introduce staggered or rotational hours to ensure work can get done while keeping your employees' health and safety in mind.
Share information
In virtually every office, there's someone who is the resident expert on a given topic—everyone goes to them for help. However, if that person is out due to illness or injury, they often take that expertise with them.
This is why it's so important to encourage knowledge-sharing among your team before any potential disaster strikes. Having at least one backup person—and ideally, a few more—who has the same knowledge can help remove the threat of an information vacuum where everyone is left scrambling. Beyond business disruption worries, it's often a good idea to have a work environment that encourages knowledge-sharing.
Test it out
Once you have an outline of your continuity plans, put them through a dry run. This is the best way to ensure you aren't missing anything vital when the time comes.
Let your employees know there will be a test and put it to work. Watch for any areas of miscommunication, bottlenecks, potential software issues and so on. That way, you can identify problems and fix them ahead of time. You might also get some feedback from your team on ways to streamline or improve your plans that you can incorporate in future tests. Ready.gov, a government-run website focused on preparedness, has a variety of resources for business owners to walk through specific events.
While it's not always possible for everything to be set up perfectly before an issue strikes, any preparation you do to mitigate risk will help put you ahead of the curve.
Insights
Financial insights for your business
This information is provided for educational purposes only and should not be relied on or interpreted as accounting, financial planning, investment, legal or tax advice. First Citizens Bank (or its affiliates) neither endorses nor guarantees this information, and encourages you to consult a professional for advice applicable to your specific situation.
Links to third-party websites may have a privacy policy different from First Citizens Bank and may provide less security than this website. First Citizens Bank and its affiliates are not responsible for the products, services and content on any third-party website.