Management · June 10, 2021
Defining and Implementing an Employee Dating Policy
Fictional workplace romances may have a long history of happy endings, from Lois Lane and Clark Kent to Jim and Pam of the hit show The Office. However, the reality isn't always so picture-perfect. Navigating office relationships can be a potential problem for employers.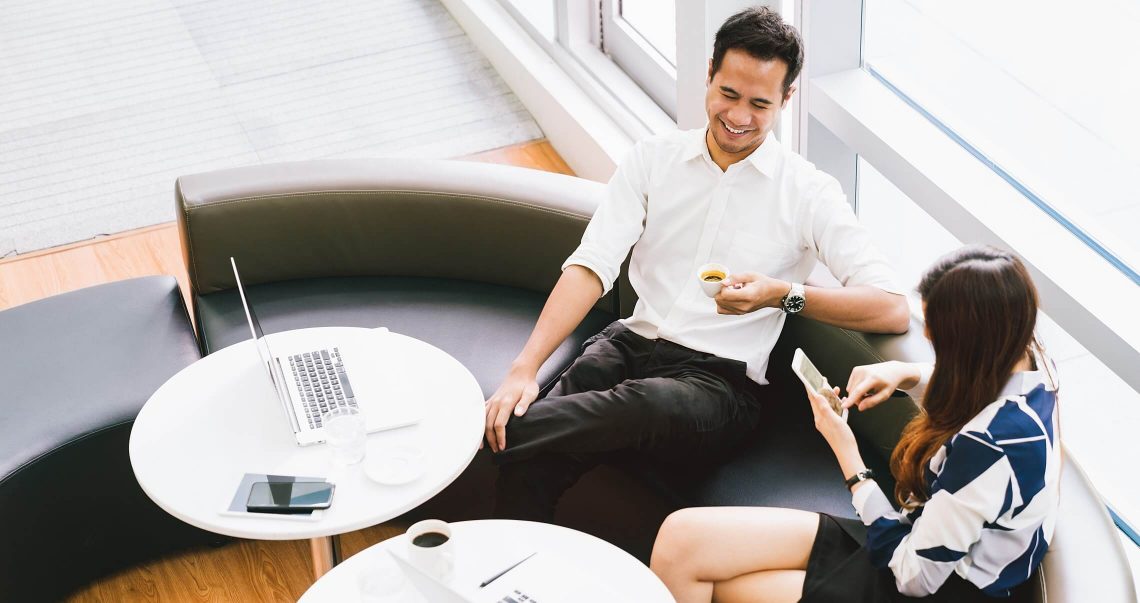 ---
Without the clear guidelines of an employee dating policy, workers may not know what kinds of relationships and behavior are allowed. Additionally, the lack of a workplace dating policy could potentially be exploited by those who might hide bad behavior behind the excuse, "I didn't know it wasn't allowed." This is clearly an area where employers must tread carefully to make sure they're protecting their employees, the workplace, office morale and the positive friendships that could grow between co-workers.
Here's what you need to consider while drafting your workplace's employee dating policy.
The impacts of office relationships
When team members feel close to one another, that can foster camaraderie, teamwork and employee engagement. However, romance and friendship can also lead to potential conflict. Unwanted gestures might lead to uncomfortable working conditions for the recipient. Additionally, relationships between employees that sour can create friction in the office.
The goal of any employee dating policy should be to minimize the negative impacts of potential relationships while maximizing the positive impacts of relationships between colleagues.
What to cover in your policy
There are several components that must be included in a comprehensive policy on workplace relationships. These include:
Prohibiting relationships between managers and direct reports: Romance between a boss and employee involves a power imbalance, and that puts the direct report in a difficult position. Because of this issue, the prohibition may also need to be extended to any employees who are separated by at least two levels within the chain of command, even if they don't work directly together.
Definitions of what is and isn't acceptable behavior in the workplace: Clearly spelling out this behavior will protect both the employees and the workplace as a whole. For example, you'll likely want to prohibit certain physical displays of affection or any personal conversations that take up time and space in the office.
Clearly defined consequences for breaking the rules: Be clear about what will happen when an employee violates the policy. For example, what actions might be serious enough to warrant termination? Ambiguity on the consequences can leave employees vulnerable and the company open to legal repercussions.
Opportunities for employees to understand and follow the policy: Having a policy in place doesn't matter if the first time employees learn of it is after they violate it. Include the policy in trainings and provide your team members with written copies.
Workplace culture
In addition to a workplace dating policy, you may also want to encourage certain aspects of workplace culture to ensure your policy succeeds. Specifically, fostering a culture of transparency can mitigate some of the potential negative impacts of workplace relationships. That's because a transparent work culture helps eliminate gossip, which can be a major problem with workplace relationships in a more opaque environment.
Additionally, make sure that the process for reporting inappropriate workplace activities—such as sexual harassment, favoritism or issues arising because of a workplace couple—is as easy and accessible as possible. When your team members feel confident that they can report an issue easily and that it will be heard and dealt with appropriately, they'll feel they're in a safe, supportive work environment.
Every workplace is different, which means there's no one-size-fits-all employee dating policy. However, understanding the unique needs of your business and the specific culture you've created can help you craft the right policy for your workplace.
Insights
Financial insights for your business
This information is provided for educational purposes only and should not be relied on or interpreted as accounting, financial planning, investment, legal or tax advice. First Citizens Bank (or its affiliates) neither endorses nor guarantees this information, and encourages you to consult a professional for advice applicable to your specific situation.
Links to third-party websites may have a privacy policy different from First Citizens Bank and may provide less security than this website. First Citizens Bank and its affiliates are not responsible for the products, services and content on any third-party website.