Management · January 14, 2021
How Business Process Outsourcing Can Improve Your Operations
When you start a business, you often have to wear multiple hats or rely on your staff to handle critical functions. But over time, your business may grow to a point where your operational needs become so complex that you need outside help.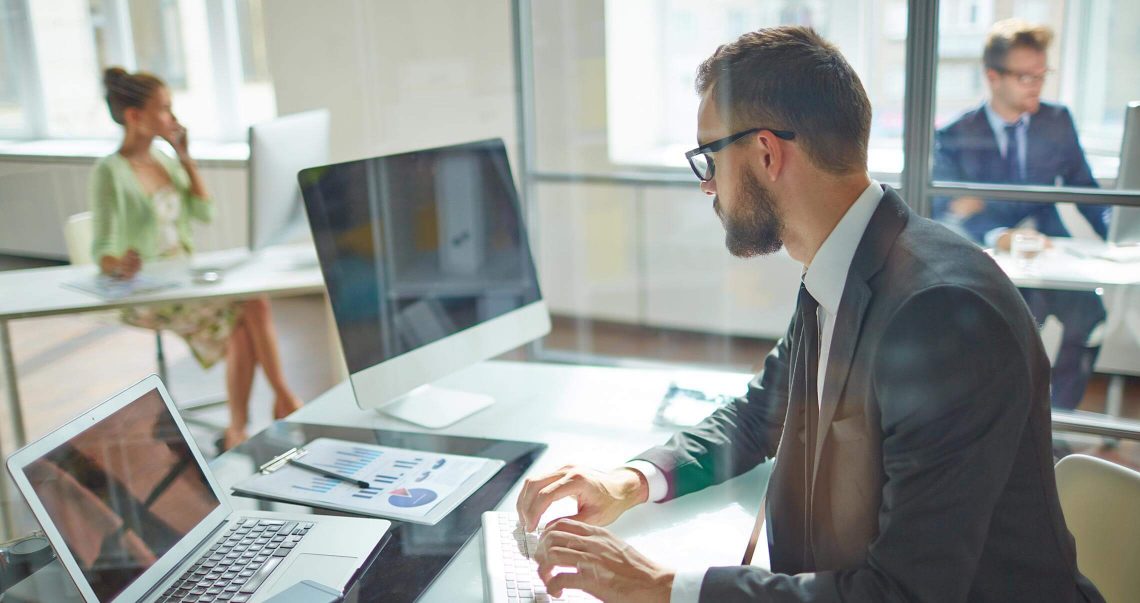 ---
This is when business process outsourcing may be the best option. Finding experienced professionals or service providers to handle various tasks can save you time and money you can reinvest into your business.
How does business process outsourcing work?
Outsourcing involves offloading tasks that are part of your day-to-day business, whether it's bookkeeping or other administrative responsibilities. Typically, this means hiring a third-party vendor to perform certain key functions that you'd otherwise need an employee or a whole team to manage.
This approach can help tackle back-office and front-office functions such as accounting, IT, customer support or marketing—any tasks that your team doesn't have the time or expertise to oversee. As a result, you and your staff may have more time to focus on core areas of your business that positively impact revenue or customer relationships.
When to consider outsourcing
In some cases, outsourcing could be more cost effective than hiring more employees. When you bring on new team members, you'll have to factor in the costs of salaries and benefits while also having to onboard, manage and train them. There are also costs associated with maintaining morale, retaining employees and recruiting new ones if anyone leaves the company. When you outsource, you may also save on real estate and technology costs. Your business might not need as much office space or equipment, such as laptops or smartphones.
When you are starting a new business, it's important to consider the tradeoffs that come with outsourcing your business processes. Whether it's accounting, customer support or human resources, you have to relinquish control of some parts of your business to a third-party provider, which comes with risks. For example, if you use an outside call center to handle customer service calls, they'll serve as an extension of your team and become a critical part of your customer experience. If they don't deliver quality service, that could reflect poorly on your business.
Outsourcing other parts of your business can come with risks as well. An IT provider that experiences a security breach could put your company's proprietary data at risk. A third-party accounting service could put your business in financial jeopardy if it gives you poor tax guidance, reports your business's income incorrectly or neglects to follow filing requirements.
This is why it's necessary to do your due diligence before you hire a vendor. Read reviews online and get recommendations from business owners you trust. Take advantage of 30 day or 60 day trial periods, if available, to see if you like the vendor's technology, service and customer experience. Before signing up for a vendor's solutions or services, make sure you carefully read the fine print and understand the terms of your contract or licensing agreement. Also, verify how easy it will be to cancel the service if you're unhappy with it or if it no longer meets your business needs. Taking these steps can help you offset some of the risks associated with outsourcing.
Making the right choice
As your business grows, outsourcing can help you save both time and money, and it might be an investment that continues to pay dividends for your business. It can help your business become more efficient and scale more quickly. But even with all the potential cost savings, it's important to weigh whether it might be better to expand your team or outsource. Look carefully at the potential risks or benefits of each approach. Talk with a trusted financial partner about how business process outsourcing could affect your company's outlook and whether this move makes sense for you.
Insights
Financial insights for your business
This information is provided for educational purposes only and should not be relied on or interpreted as accounting, financial planning, investment, legal or tax advice. First Citizens Bank (or its affiliates) neither endorses nor guarantees this information, and encourages you to consult a professional for advice applicable to your specific situation.
Links to third-party websites may have a privacy policy different from First Citizens Bank and may provide less security than this website. First Citizens Bank and its affiliates are not responsible for the products, services and content on any third-party website.