Management · July 08, 2021
What to Expect Throughout the Business Life Cycle
Much like your own personal progression through the years, your business evolves over time. From the anxiety-riddled early periods, through rapid stages of growth, to the relative stability of a mature enterprise, the business life cycle may feel unique, but it's actually following a trajectory experienced by most successful ventures.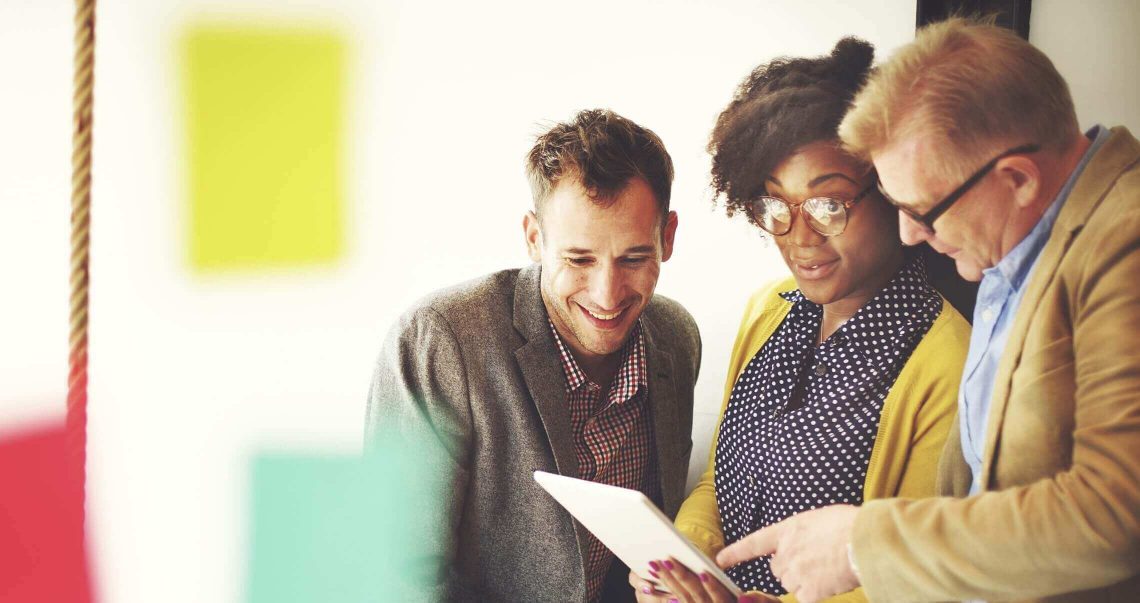 Admittedly, the path is far from smooth as growing pains and other fits and starts arise frequent. However, with a mindset focused on flexibility and long-term adaptability, you'll be well-equipped to overcome the obstacles and push forward.
---
Firming the foundation amid a strong launch
There's nothing like taking the leap with a new business.
Ideally armed with solid planning and marketplace knowledge, you should hit the launch phase with enthusiasm and an open mind. What your first customers tell you about your goods and services should inform how you expand beyond these early days.
Invest time in gathering feedback on the strengths and weaknesses of your offerings, pricing and delivery, as well as ideal target markets. Meanwhile, firm up the mechanics of the venture by setting up your books, developing cash flow processes and identifying key skill sets that should be filled by employees or contractors sooner rather than later.
Taking off with robust growth
Once you're confident about your offering's spot in the marketplace, it's time to hit your targeted niches—and hit them hard.
Emphasizing sales and marketing will drive top-line growth, particularly from new customers. Identifying operational efficiencies and critical customer support activities will help trim costs and maintain existing customer relationships. This will help sharpen the company's financials as it surpasses the breakeven point, turns cash flow positive and achieves sustained profitability.
Generally, featuring the fastest growth of the business life cycle, this phase will require considerable investment. At a minimum, profits must be plowed back into the company, and frequently, outside investment is required to build out your workforce and operations as you work to capitalize on bigger and better opportunities. Meanwhile, you and your leadership team will ease away from the tactical while primarily focusing on managing the company's functions required for it to thrive.
Surviving the inevitable shakeout
Your company's success won't occur in a vacuum, which means competitors will step up to fight for a share of the market.
Since sales growth in your core offerings will likely slow into the single digits during the shakeout phase, it is essential to defend your turf. Many companies invest in innovation during this stage, although it can be a double-edged sword.
While new ideas—whether products, services or new markets—are critical to fuel additional growth, each extension carries a fresh element of startup-like risk. And if your leadership team has lost the entrepreneurial edge, there could be an aversion to trying something new. Conversely, trying too much at once or veering too far from the company's core strengths can rapidly erode hard-earned profits.
Meanwhile, reducing costs can help shore up profit margins, but a considerable downgrade in quality or service could drive customers to competitors.
Finding a sense of maturity
Surviving the shakeout phase lands you in the realm of mature businesses—established entities that consistently generate solid returns on modest growth rates.
Complacency is one of your biggest foes in this stage. If you don't keep attuned to changes in the broader economy, your industry, technology, and customer tastes and preferences, you could find yourself scrambling to catch up. This is especially the case if a nimble competitor exploits an opportunity.
Ultimately, the choice in this stage is to either invest in taking the business in a new direction or sell it. If you go the investment route, the leadership team should be unified alongside you and committed to tapping new talent and brainpower as needed. An exit can take many forms and hinges on your priorities before and after the sale.
The value of outside insights
As your business progresses through the stages of growth, its strategy should evolve, as should the tactics required to fulfill your goals. For a fresh perspective on your company's best path forward, connect with your business banker as you prepare it for the next steps.
Insights
Financial insights for your business
This information is provided for educational purposes only and should not be relied on or interpreted as accounting, financial planning, investment, legal or tax advice. First Citizens Bank (or its affiliates) neither endorses nor guarantees this information, and encourages you to consult a professional for advice applicable to your specific situation.
Links to third-party websites may have a privacy policy different from First Citizens Bank and may provide less security than this website. First Citizens Bank and its affiliates are not responsible for the products, services and content on any third-party website.