Insurance · May 13, 2021
Understanding the Basics of Business Risk Management
It doesn't matter what type of business you run—there will always be risk. Thankfully, there are ways to protect your business and minimize that risk.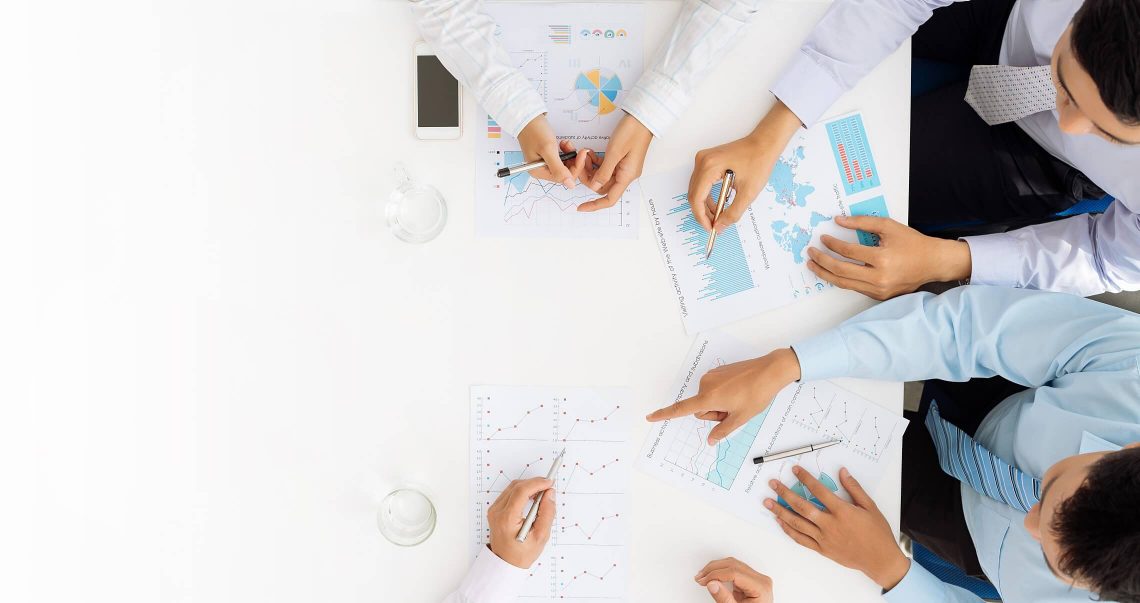 ---
To understand how to approach business risk management, you'll need to know what sources of risk to watch out for, and develop strategies to face them as your business grows.
What is business risk?
Business risks can come from anywhere, at any time. It's important for businesses to think about risk and prepare before the worst-case scenario happens.
Even if you're a small business owner, you might encounter some of these common risks:
Property risks: If you work in a building—even your home—there's risk potential. You could have property damage from a weather event, a fire or hazardous materials.
Area risks: Tied into property risk is area or location risk. For example, if you live in a flood-prone area, you might want to consider that as you look for an office space.
Cyber risks: You're never more than a few clicks away from a potential cybersecurity issue. Unfortunately, hacking and phishing attempts on businesses are getting more common, too.
Strategic risks: This ties into how you run your business. Your strategy, income, cash flow and sales all have varying levels of risk, especially as your business grows.
Human risks: You'll need to consider risks from employees and vendors, too. These can range from the more nefarious, such as theft and fraud, to those that can't be helped, such as employees getting sick or injured at work. Drug and alcohol abuse in workers is another common risk that may require a response.
Does risk change over time?
Yes, risk changes over time. As your business grows, you can go through fluctuations in risk, too.
For example, if you've had a lot of success and need to open more stores, you'll need to screen and hire additional people, find new locations, have the cash flow to pay for payroll and space and cover other major expenses. So, while it looks like your business is doing well, you'll have to account for a higher level of potential risks.
That said, it's possible to minimize your business risk, too. A big part of that is being aware of the risks out there and developing plans to tackle them. One way to manage strategic or cash flow risk is to have a business emergency fund to cover last-minute expenses. If you work with third-party vendors, having a checklist of questions to ask them as part of the screening process can help reduce the potential for cyber risk.
You'll also want to consider your industry. Some industries are inherently riskier than others, so it becomes even more important to identify the primary concerns your business might face and develop a strategy for each.
What are some helpful tools for business risk management?
There are plenty of things you can do to help reduce your risk exposure. Here are a few strategies and tools to explore and help get you started:
Business insurance: Having insurance coverage can help protect your business and cover costs. Liability, property, workers' compensation and business interruption insurance are all good places to start.
Business plan: In uncertain times, having a business plan can be a life-saver. Work on creating a plan that covers what you'll do in case emergencies strike.
Monitoring tools: An easy way to protect yourself from cyber threats is to invest in tools for your electronics, such as virus protection and anti-spyware.
Training: Help your employees identify and avoid potential risks by having training sessions at work. Also, open the door for questions and conversations.
Emergency planning: Train your employees on what to do if there's an emergency, both in and out of the office. Have a communication plan ready to go to alert everyone, so they know how to proceed.
Although you're never wrong to have potential business risks at the forefront of your mind, there are types of risk management strategies and tools you can use that will help. You can get started by sitting down with your business banker or another trusted advisor and thinking about some of the areas where your business faces the most risk. This will help you understand which risk management strategies might work best for your company.
Insights
Financial insights for your business
This information is provided for educational purposes only and should not be relied on or interpreted as accounting, financial planning, investment, legal or tax advice. First Citizens Bank (or its affiliates) neither endorses nor guarantees this information, and encourages you to consult a professional for advice applicable to your specific situation.
Links to third-party websites may have a privacy policy different from First Citizens Bank and may provide less security than this website. First Citizens Bank and its affiliates are not responsible for the products, services and content on any third-party website.