Credit · June 26, 2020
How a Business Credit Score Impacts Your Company's Future
Your business credit score can open financial doors and help you accomplish your goals. In fact, your score matters in more situations than you may think. That's why it's important to understand how these scores work—and more importantly, what you can do to improve your own.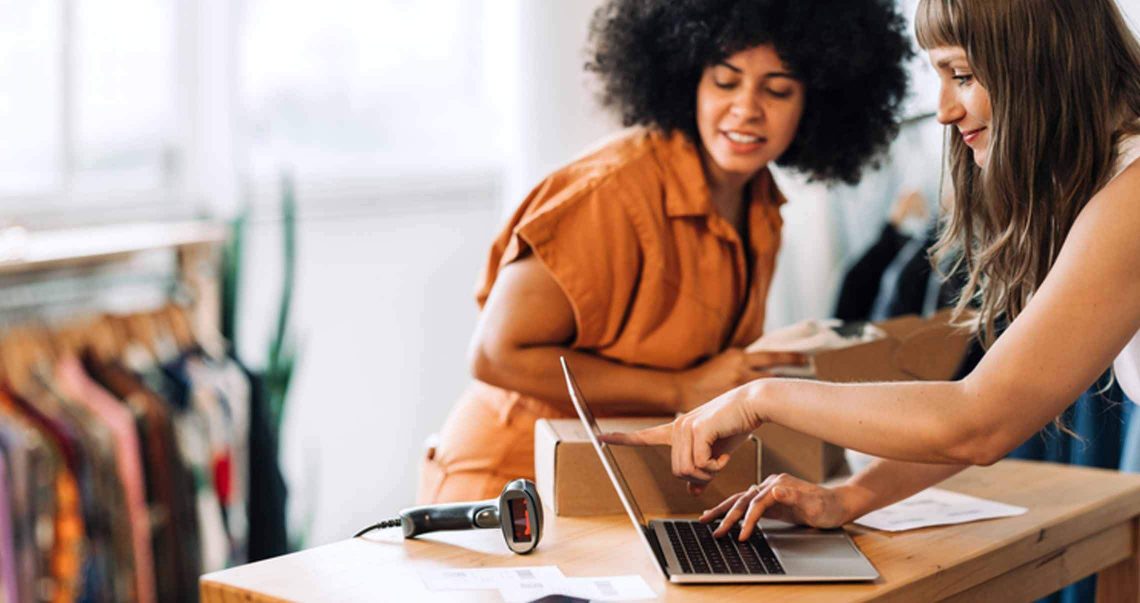 ---
How do business credit scores work?
Your business's credit score reflects how reliable it's been in paying its bills. Three main rating agencies put together these reports and scores—Dun & Bradstreet, Equifax Small Business and Experian Commercial.
Each one uses a slightly different calculation and numbers. In all cases, higher scores represent better credit. To calculate your score, the bureaus look at a variety of factors, including:
Your payment history on credit cards and invoices
Whether you've missed payment deadlines on invoices, loans and credit cards
The length of your business's financial history
The importance of good credit
While personal credit scores are private, business credit scores are available to the public. A good credit score speaks to the financial strength and creditworthiness of your business. Some of the people who may check your score through the reporting agencies include:
Lenders or banks during approval review for a business loan, a line of credit or a credit card
Vendors reviewing your business for financing approval
Landlords when you apply to rent or lease a property
Insurers when you apply for business insurance
Potential investors, business partners and new clients
The benefits of a good credit score for business
Having a good business credit score may help your company access better terms on business loans and credit cards. Not only could it increase your chances of qualifying, but you could also get a lower interest rate. That means it costs less to borrow. A high credit score could also help you avoid having to put up collateral against a loan.
Your vendors could reward a high credit score, too. They may be willing to accept a lower down payment on a contract for goods and services, give you more time to pay and let you make larger purchases.
A good credit score might lead to lower insurance premiums because it shows insurers you're responsible and less of a risk. Landlords, investors and potential clients could be more likely to work with your business when they see the stability from a high score.
How to boost your business credit score
If you're interested in boosting your credit score, here are some steps you can take.
Make sure you're registered
To build business credit, you need an Employer Identification Number, or EIN. Register for an EIN early in the process of starting your business—you'll need it to hire employees, form a limited liability corporation and take other important steps. Some sole proprietors put off getting their EIN because they may not need it right away, but it's essential to building business credit.
If you don't have one, you can apply for an EIN for free from the IRS. If you're not sure whether you're in the system, you can request your business credit report from the rating agencies. If they don't have anything, then you're currently not building business credit.
Open a business credit card
A business credit card is a fast way to start building your score. Take out a card, make a few purchases and pay off the balance each month. This will help improve your score. If you can't qualify because of a lack of business credit history, you still might be able to take out a card by guaranteeing the balance with your personal credit score. Use a credit card rewards earnings calculator to find the best card for your business.
Pay vendors on time
Avoid missing payment deadlines, because having overdue debts or bills sent to collection will hurt your score. If you have the financial resources, you can put yourself in even better shape by paying early—Dun & Bradstreet adds points for this.
Have vendors report your payments
Ask your vendors whether they're reporting your payment history to the credit rating agencies. If not, inquire if they can start doing so to help you with your score.
Monitor your score
Keep track of your business credit score monthly. Once a year, you can request a full report from each of the three credit agencies. Spread these out over the year so you can check in on your report more frequently.
Watch out for mistakes that hurt your score—for instance, if a vendor reports an unpaid bill that you paid. Or you may discover signs of fraud such as someone opening a credit card using your company's name. Catching and reporting these issues will protect your company's score.
By following these steps and taking steps to build your business's credit score, you'll build a strong financial foundation for your company to borrow, grow and thrive.
Insights
Financial insights for your business
This information is provided for educational purposes only and should not be relied on or interpreted as accounting, financial planning, investment, legal or tax advice. First Citizens Bank (or its affiliates) neither endorses nor guarantees this information, and encourages you to consult a professional for advice applicable to your specific situation.
Links to third-party websites may have a privacy policy different from First Citizens Bank and may provide less security than this website. First Citizens Bank and its affiliates are not responsible for the products, services and content on any third-party website.