Cash Management · June 02, 2022
Fleet Fuel Costs: Optimizing Your Small-Business Budget
Fleet fuel costs are likely top of mind for many small businesses these days, especially as fuel costs can average 60% of a fleet's total operating budget. With rising gas prices and new geopolitical conflicts lending to fuel market instability, it's more important than ever to improve your fleet cost management.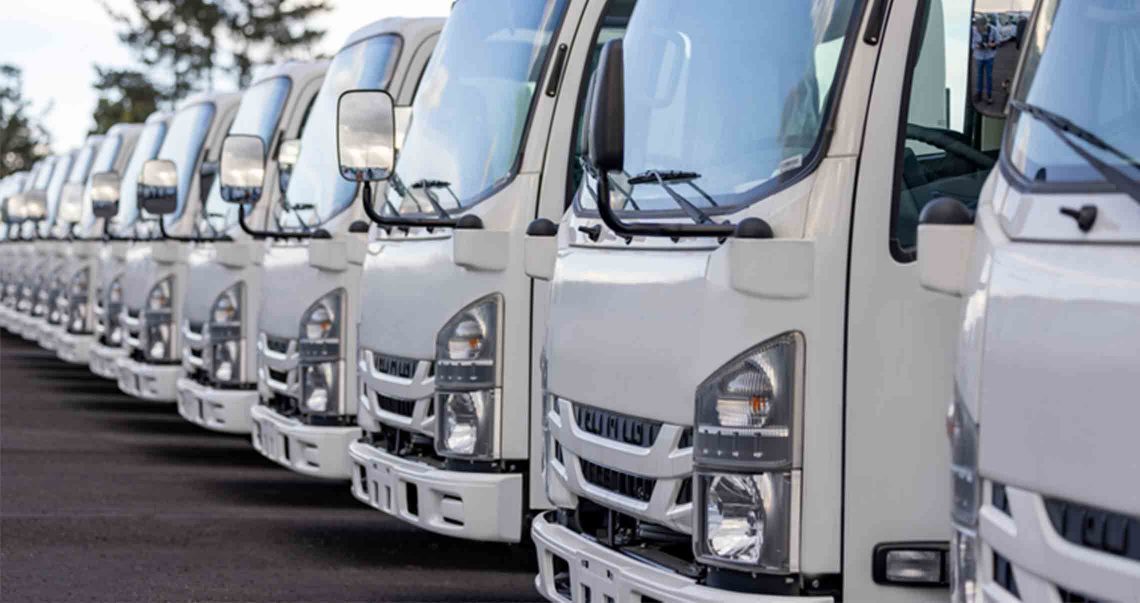 By building a two-pronged approach that includes operational and budgeting strategies, your business can come out ahead on fuel costs, despite rising prices. Here's how.
---
How fleet fuel costs stress your budget
The price at the pump isn't the only way fuel can stress your budget. Multiple factors can send your fleet's fuel budget out of control.
Driver behavior. Aggressive driving behaviors like jackrabbiting—or rapidly starting and stopping—and excessive speeding can drive up fuel costs.
Fuel fraud. Skimmers who steal fleet credit card information, as well as drivers who make non-fuel purchases and use fleet cards for personal vehicle fueling, can create budget headaches and harm.
An aging fleet. The older your vehicles get, the less fuel efficient they'll be—especially compared to newer models.
Vehicle maintenance. If your fleet vehicles aren't on a regular maintenance schedule, small issues like improper tire inflation can contribute to increased fuel costs and make for more costly repairs later.
Technology gaps. Without technology like telemetrics software to link your fleet vehicles, it's difficult to get a clear picture of vehicle operation, condition and fuel use. This makes it even easier for costs to get out of control.
With these factors adding to fuel costs, it's important to leverage strategies to optimize every aspect of your fleet operation. By doing so, you'll gain greater visibility and be able to better plan for fuel costs over time.
Operational strategies to improve fleet fuel costs
As operational decisions impact your budget and costs in the long term, a few wise moves can help you save both now and in the years to come. These strategies can help kickstart your efforts to optimize your fleet's overall fuel costs and foster better fleet vehicle management.
1

Establish driving protocols

Your drivers are your top line of defense against controllable fuel costs, so a fleet driving policy is a must. Your policy can include a variety of driving protocols or recommendations, including:
Speed restrictions
Idling best practices
Aggressive driving definitions
A smooth roads program, where drivers can indicate bad roads and modify routes to improve fuel economy
2

Invest in telemetrics

Telemetrics technology can help you get the full picture of everything from fuel consumption to overall per-vehicle cost. When you can see per-vehicle and total-fleet data, you can make better budgeting decisions and catch anomalies before they have an enduring impact on your fuel expense.

For example, if two fleet vehicles incur roughly the same mileage on the same type of route but one vehicle's fuel cost is 20% higher, you can investigate where the extra cost is coming from and make necessary adjustments.
3

Consider vehicle upgrades

While you may not be able to switch out your entire gas-powered fleet for electric vehicles today, you can plan for a future switch to hybrid, electric or natural gas vehicles. You can assess current per-vehicle fuel costs and then consider factors such as vehicle age and route type to identify potential alternative fuel or hybrid replacements. With the data in hand, you can create a fleet upgrade procedure for when each current vehicle can be upgraded.
Budgeting strategies to improve fleet fuel costs
To make the most of the operational strategies you choose to pursue, you can use these budgeting strategies to help you keep fleet fuel costs in check throughout the year.
1

Maintain a healthy fleet budget

You may have a fleet budget, but is it healthy? A healthy budget involves a cycle of setting goals, reviewing the previous year's expenses, forecasting and tracking results. By going through this process at the start of the year and then regularly tracking results, you can better forecast future fuel costs and communicate with your operations team about necessary adjustments to keep costs in line.
2

Establish fuel card spend controls

If you don't have fleet fuel cards, get them. You can use these cards to leverage a variety of controls—like setting limits on transactions according to route, spending per week or month, and even the times of day a card can be used. These controls can help you cut down or eliminate non-fuel spending and unauthorized transactions.
3

Formulate a business emergency plan

A comprehensive business emergency plan can establish savings dedicated to unexpected expenses, such as fuel cost spikes. Knowing you have a financial cushion can help protect your budget throughout the year.
Fueling your business
Whatever costs you save in gasoline can become fuel for your business. The important thing to remember is that there's no single measure that achieves this. Instead, it's the effective management of a wide range of elements. Added up—especially in concert with a smart small business plan—they may be able to shift your business into gear and help you reach your goals faster.
Insights
Financial insights for your business
This information is provided for educational purposes only and should not be relied on or interpreted as accounting, financial planning, investment, legal or tax advice. First Citizens Bank (or its affiliates) neither endorses nor guarantees this information, and encourages you to consult a professional for advice applicable to your specific situation.
Links to third-party websites may have a privacy policy different from First Citizens Bank and may provide less security than this website. First Citizens Bank and its affiliates are not responsible for the products, services and content on any third-party website.