Security · September 02, 2021
7 Tips for Boosting Your Financial Safety
Financial information is used for so many touch points these days. Unfortunately, criminals are looking to obtain this data to withdraw money from bank accounts, fraudulently apply for loans and credit cards, or cause other headache-inducing trouble. The good news is you can adopt impactful habits and use simple tools to help enhance your financial safety. If you'd like to know how to protect your financial information online, here are seven techniques to master.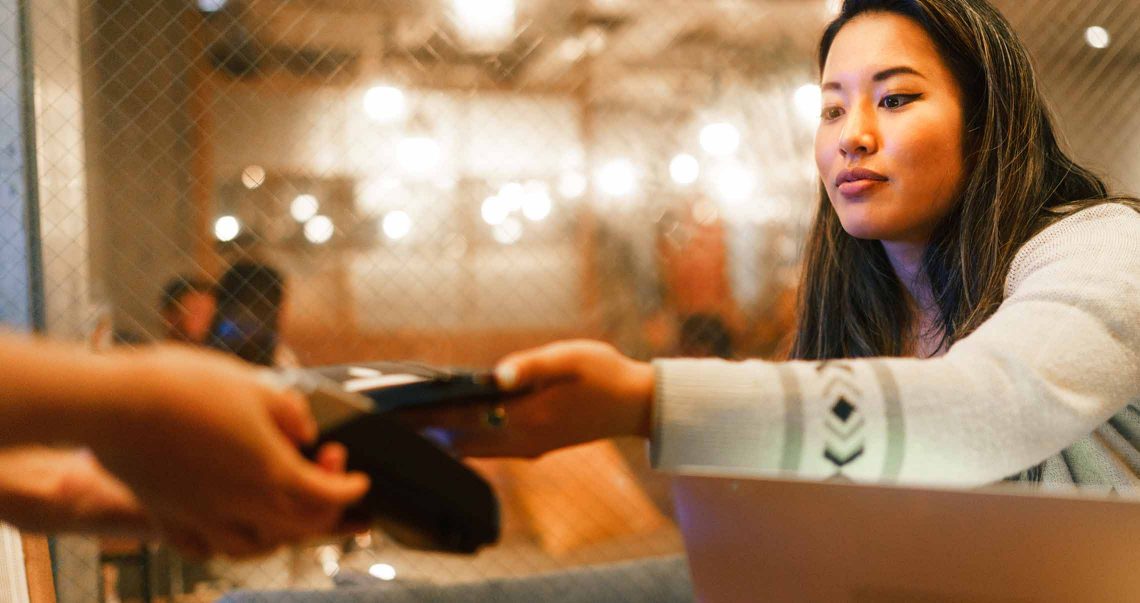 ---
1

Review your financial statements

It's important to look over your bank and credit card statements to ensure you recognize every transaction. Doing so at least once a month is critical for your financial safety, given that you typically have a specific window of time to dispute unauthorized purchases.

Today, many banks and credit card companies make it easy to access statements online or through an app. Saving printed or digital credit card receipts can help you reconcile purchases when it's time to review.
2

Monitor your credit reports

Get into the practice of reviewing your credit reports, which are used to calculate your credit score. You're entitled to a free copy of your reports each year from the three major credit reporting agencies: Experian, Equifax and TransUnion. You can find these by visiting Annual Credit Reporting.

Due to the COVID-19 crisis, you can access free weekly credit reports from all three bureaus through April 2022. In addition, as part of an Equifax data breach settlement, all US consumers can get six free credit reports per year through 2026 by visiting the company's website.

Viewing reports from all three agencies is important because they may get information from different sources. If you see errors or signs of fraud—such as an account you didn't open or an incorrect address—contact the bureau whose report you're viewing and the organization that reported the information.

To help protect yourself from scammers, consider initiating a one-year fraud alert, which requires potential lenders to verify your identity before issuing credit in your name. Another option is to start a credit freeze, which stops prospective lenders from accessing your credit report until you lift the freeze. Both tools are free.
3

Set up notifications from your financial institutions

Many banks and credit card companies can send you text and email alerts to help you monitor and protect your financial safety. These alerts could notify you about balances, transactions and other account activity, such as when overdraft protection has kicked in or when your credit card number is used without your card present.
4

Use digital wallets

Linking your credit and debit cards to digital wallets—such as Apple Pay®, Google Pay™ and Samsung Pay®—means you can use your mobile device to make purchases in apps, on websites and in stores. It's not just a fast and convenient way to pay—it's also highly secure. Merchants don't actually access your credit and debit card numbers, which means hackers who may infiltrate merchants' servers can't either.
5

Create strong PINs and passwords

Whether or not you use digital wallets, always lock your phone with a non-obvious code. Keep thieves guessing with any other PIN you use as well to maximize your financial safety.

In the same vein, make sure to create strong and varied passwords for your online accounts. Using the same password for multiple accounts makes them all potentially vulnerable if a single one is hacked. Change those passwords regularly, too.
6

Prioritize safety over convenience

While it may be convenient, it's risky to save your credit card data in browsers or with online merchants, so avoid it if you can. Also, refrain from conducting any financial business using public Wi-Fi or public computers.

If a financial site gives you the option to enable multi-factor authentication, take it. After you enter your username and password, the site will take additional action to verify that you are you. For example, a bank might text you a code to enter in before accessing your account information. Using multi-factor authentication wherever it's available is a great way to protect your financial safety.

In addition, keep your apps, browsers, operating systems and antivirus software updated—newer versions generally have security patches that help thwart hackers. You should also take time to shred mail and other documents that contain any of your financial information.
7

Do your due diligence before sharing financial data

There are a few reasons to review site URLs before providing sensitive information. Sites with "https" in their web address are generally more secure than those with "http". Also, some scammers trick consumers by setting up malicious sites that mimic legitimate ones but have a slightly different URL.

Bad actors may even send emails that look very similar to ones from your bank or other trusted institutions. Never immediately click links in emails before confirming the source is genuine, and remember that banks will never contact you to ask for information such as your account number, Social Security number, or PIN.
Putting knowledge to work
Knowing how to protect your financial information online can offer peace of mind about your financial safety. Next, you'll have to take the necessary steps to implement this knowledge. These tips will help you put some good habits into practice so you can better protect your private information online.
Insights
A few financial insights for your life
Account openings and credit are subject to bank approval.
Apple, the Apple logo and Apple Pay are trademarks of Apple, Inc., registered in the US and other countries.
Google Pay and the Google Pay logo are trademarks of Google, Inc.
Samsung and Samsung Pay are trademarks of Samsung Electronics, Ltd.
Links to third-party websites may have a privacy policy different from First Citizens Bank and may provide less security than this website. First Citizens Bank and its affiliates are not responsible for the products, services and content on any third-party website.
Bank deposit products are offered by First Citizens Bank. Member FDIC and an Equal Housing Lender. icon: sys-ehl.