Security · April 29, 2022
Preventing Child Identity Theft
As a parent or caregiver, naturally you want to protect your child every way you can. And that includes safeguarding their personal information from misuse, identity theft and possible fraud that could affect their financial future. So, we'd like to offer you some practical tips that can help.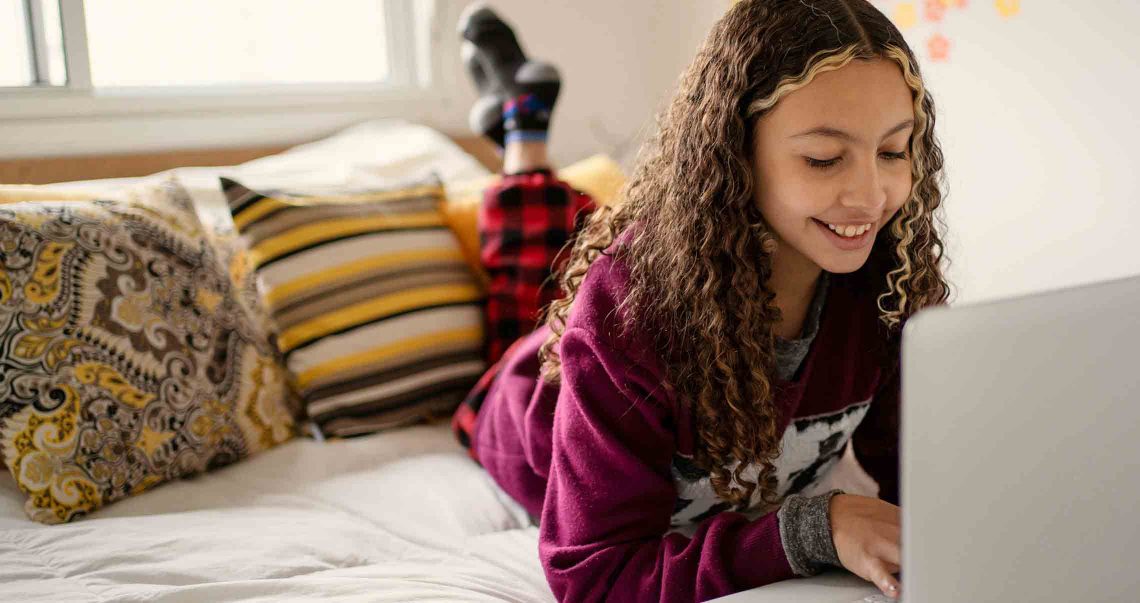 ---
Did you know?
A child's identity can be stolen and used to apply for loans, open bank accounts or file claims for government benefits. Consider taking steps now to help you lessen the chances of your child's information being misused.
Get started with 5 smart tips
1

When in doubt, you don't have to share private data

For example, it's best to be cautious with your child's Social Security number. Even if their doctor's office requests it, you can say no. And if it's required, investigate how they plan to use it, safeguard it and dispose of it. Ask how long they'll store it and whether they'll share it with a third party. If you're at all skeptical, don't share it. Simply ask to use another identifier. It's also a good idea not to give it to your child or carry it in your wallet (in case it gets lost or stolen).
2

Check to see if your child has a credit report

Usually, there aren't any active credit files at the credit bureaus for children ages 13 and under. Decide how often to check their credit report based on whether you think their information is at risk. For example, if you see warning signs like getting a pre-approved credit offer or collection notices for your child—or you lost your child's Social Security card or their information was compromised in a data breach—you may want to check whether there's a report using your child's name or information. If you find there's one with errors, reach out to the credit report agencies to place a fraud alert and freeze the account.

For more tips about child identity theft, here are some helpful resources:
3

Talk with your kids about online safety and the risks of sharing personal information online

Consider discussing the possibility that someone can gather small amounts of personal information to guess the correct answers to security questions, reset passwords and take control of financial accounts. It can also help to educate them about the privacy settings on social media sites to control what information and photos are shared on them. Visit the NetSmartz site and play Cloud Quest, an interactive safety adventure game for children.
4

Help your child spot fraudulent advertising and emails

Young children are increasingly the target of advertising and marketing. Kids can give advertisers lots of information just by downloading an app or clicking on a sweepstakes. Social networking sites like Facebook, Twitter and Foursquare continue to develop the behavioral data they can collect on kids. Help your child cultivate a healthy sense of awareness when it comes to advertising.
5

Protect your child's bank accounts

Teaching children how to manage money is an important part of their personal development. Parents can begin by opening a savings account for children and engage them in knowing the value of saving. It's important to monitor the account's activity much like you would your own. Accounts opened at a federally insured financial institution carry protections related to theft and fraud—making them a safe place for their saving. If an unauthorized purchase is made using a stolen account or debit card number, federal consumer laws and financial industry practices can help protect victims from losses. In addition to securing their savings with parental guidance, keeping their money at a bank can educate the child so they'll make smarter financial decisions as they get older.

If you or your child discover that a debit card has been lost or stolen and the card or the card number is used to withdraw money from a checking or savings account, contact your bank as soon as possible to minimize your losses. Your maximum liability under federal law is $50 if you notify your bank within 2 business days after learning of the loss or theft of your card.
Insights
A few financial insights for your life
This information is provided for educational purposes only and should not be relied on or interpreted as accounting, financial planning, investment, legal or tax advice. First Citizens Bank (or its affiliates) neither endorses nor guarantees this information, and encourages you to consult a professional for advice applicable to your specific situation.
Links to third-party websites may have a privacy policy different from First Citizens Bank and may provide less security than this website. First Citizens Bank and its affiliates are not responsible for the products, services and content on any third-party website.