Security · March 31, 2022
Avoiding Student Loan Forgiveness Scams
With nearly $1.75 trillion owed by 43.4 million borrowers, student loan debt is a major portion of the US economy—and a target ripe for scammers. This kind of money affecting that many borrowers can mean an easy payday for con artists who convince their victims that they can have their student loans forgiven.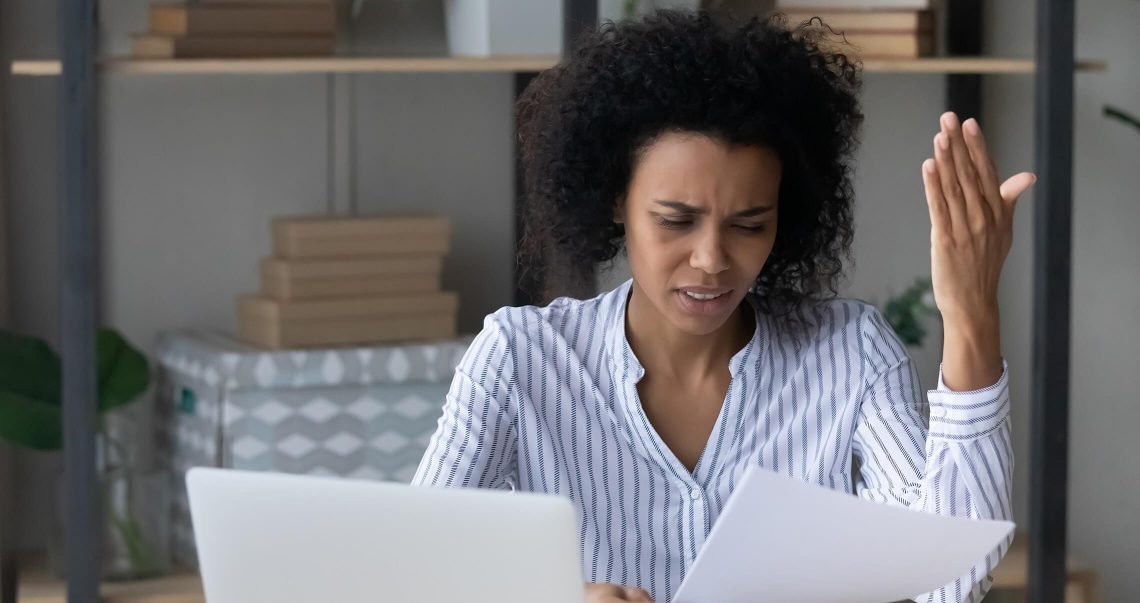 Confusion over the COVID-19 student loan interest and payment moratorium, which has been extended until May 1, 2022, offers scammers even more avenues to take advantage of and separate borrowers from their hard-earned money.
---
Understanding how student loan forgiveness scams work can help you protect yourself and your financial security. Here's what you need to know.
Understanding legitimate loan forgiveness
There are legitimate loan forgiveness programs available, and student loan borrowers should know how such programs work so they can recognize student loan scams.
To start, only federal student loans offer any type of loan forgiveness. If you have private student loans, your lender will likely not offer you a path toward loan forgiveness.
There are three main ways you can expect a federal student loan to be forgiven.
Public service loan forgiveness: Borrowers who work full-time for the government or a qualifying nonprofit and who make 120 consecutive on-time monthly payments may be eligible to have their federal direct student loans forgiven under the Public Service Loan Forgiveness Program.
Teacher loan forgiveness: Borrowers who teach full-time for five complete and consecutive academic years in a low-income school may qualify for forgiveness of up to $17,500 on federal direct loans and federal Stafford loans. Borrowers must continue making on-time payments during those five years of teaching to be eligible for the Teacher Loan Forgiveness Program.
Income-driven repayment: Borrowers in economic distress who opt for an income-driven repayment plan will see any remaining loan balance forgiven if the federal student loans have not been fully repaid by the end of the repayment period. These repayment periods are either 20 or 25 years, depending on the plan you choose.
Knowing the details of these legitimate loan forgiveness options can help you identify student loan scams.
How to spot student loan forgiveness scams
The COVID-related moratorium on federal student loan interest and payments has generated some confusion among borrowers, making them more vulnerable to student loan forgiveness scams.
There are several red flags borrowers should be on the lookout for when they field calls, emails or other communications about their student loans.
Quick or immediate loan forgiveness: No legitimate forgiveness program will discharge debt in less than five years, and most will take 10, 20 or 25 years. Don't trust a program that promises quick or immediate loan forgiveness.
Request for extra payment: You don't need to make additional payments to be eligible for a legitimate loan forgiveness program.
Requests for your bank account number, credit card, federal student aid ID or Social Security number: Safeguard your personal data—and don't provide this information to anyone who contacts you to offer loan forgiveness.
Unsolicited phone calls or emails: If you receive unsolicited contact from someone offering forgiveness, it's likely a scam. Hang up on scam calls or delete the emails, and contact the US Department of Education yourself to determine if you're eligible for a legitimate forgiveness program. Any emails you receive about legitimate student loan forgiveness will come from government domains, meaning the email address ends with .gov. If you receive an email about loan forgiveness that ends with any other extension, it's likely a scam.
Biden loan forgiveness or CARES Act loan forgiveness: Scammers use reasonable-sounding names for their fake programs. Invoking President Biden and the CARES Act is the most recent scheme, but there are no such loan forgiveness programs. If you're unsure of a program's name, take the time to look it up before agreeing to something, even if it sounds reasonable.
What to do if you've been the victim of a scam
If you realize you've been scammed, act quickly to minimize the damage. If you gave the scammer financial information, call your bank or credit card issuer immediately to close the account or stop payments. Contact your student loan servicer as well so they can monitor your account, especially if you gave the scammer your federal student aid ID. You can also file a complaint with the Federal Trade Commission to help stop the scammer.
The bottom line
Scammers prey on our inattention, ignorance and desperation. The best way to protect yourself is to learn what legitimate loan forgiveness looks like, recognize the common red flags and act quickly if you realize you've been scammed. Your future self—and your financial health—will thank you.
Insights
A few financial insights for your life
This information is provided for educational purposes only and should not be relied on or interpreted as accounting, financial planning, investment, legal or tax advice. First Citizens Bank (or its affiliates) neither endorses nor guarantees this information, and encourages you to consult a professional for advice applicable to your specific situation.
Links to third-party websites may have a privacy policy different from First Citizens Bank and may provide less security than this website. First Citizens Bank and its affiliates are not responsible for the products, services and content on any third-party website.