Saving · July 06, 2020
Newly Engaged? Start Saving for Your Wedding Today
Being engaged is one of life's most exciting times. Many couples are so thrilled that they hit the ground running, looking into venues, caterers and honeymoon destinations almost from day one.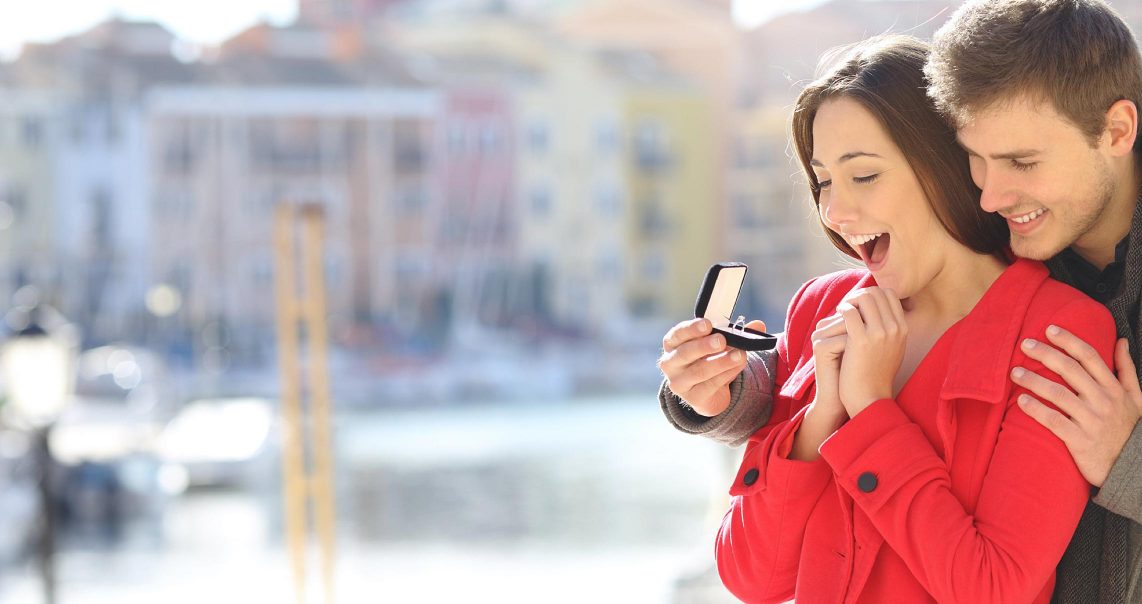 If this sounds like you and your partner, you may have already realized that weddings often come with a hefty price tag. A total cost of $30,000 to $40,000—about $150 to $250 per guest—is relatively common. It's understandable if these figures make you feel that saving for your wedding might be daunting.
A beautiful, meaningful wedding doesn't have to break the bank. Here's what you need to know about paying for a wedding without feeling the pinch.
---
How much do you really need?
Reports about what other people spend on their weddings can skew your sense of the appropriate costs for you. You might think you're expected to spend that kind of money on your big day, too. It's better to create a budget that fits your circumstances rather than start with the assumption that the average costs are what you'll spend—you may be able to spend less than expected with some smart planning.
Having a memorable wedding shouldn't eclipse any other financial goals you might have. The money you spend on a wedding could also go toward a down payment for a home, a student loan payoff or even retirement savings. 
Calculate your number
To create a budget, start by calculating how much you can realistically expect to have set aside as of your wedding date. Include any current savings you intend to put toward the event, as well as money you'll continue to save and any contributions from family or friends. While you shouldn't assume that your parents or other loved ones will pitch in, it doesn't hurt to ask.
As for the money you actively start saving now, add up how much you spend each month on your necessary and discretionary expenses. Look for ways to cut your discretionary spending so you can put more of that money toward your goal.
Consider setting up an automatic transfer of your planned monthly savings to a savings account specifically for the wedding. Not only will this ensure you save the money instead of accidentally spending it, but it may also earn you some interest.
Prioritize
Once you've determined how much you'll have to spend, start talking with your partner about what matters most to you both for the wedding. A budget will serve you best if you prioritize the expenses you feel the strongest about.
For instance, if you want a big wedding with an extensive guest list, you might choose a low-cost venue or an off-season date to save money. On the other hand, if you have your heart set on an elegant wedding at your favorite botanical garden in the height of wedding season, you might limit your guest list to keep things affordable.
From there, you can let go of any smaller expenses that aren't truly necessary, giving you more room to spend on the things that matter most.
Enjoy the process
Finances don't need to turn planning a wedding from a source of excitement into a stress. After all, you have a lifetime ahead of making financial decisions with your partner. Figuring out what you both value on your big day will put you in a great place to make money-related choices together in your married life.
Focus on what will make the wedding feel like a joyful start to lives together, and put the funds you have toward what matters most to you both. This can help you enjoy the process of planning and use it as a way to bond with your spouse-to-be.
Insights
A few financial insights for your life
Links to third-party websites may have a privacy policy different from First Citizens Bank and may provide less security than this website. First Citizens Bank and its affiliates are not responsible for the products, services and content on any third-party website.
This information is provided for educational purposes only and should not be relied on or interpreted as accounting, financial planning, investment, legal or tax advice. First Citizens Bank (or its affiliates) neither endorses nor guarantees this information, and encourages you to consult a professional for advice applicable to your specific situation.