Insurance · June 09, 2022
What Is Hospital Indemnity Insurance?
The average cost of a 3-day hospital stay without insurance is approximately $30,000, according to HealthCare.gov. Although private insurance can significantly reduce this cost, many insured Americans are still overwhelmed by the costs of hospitalization.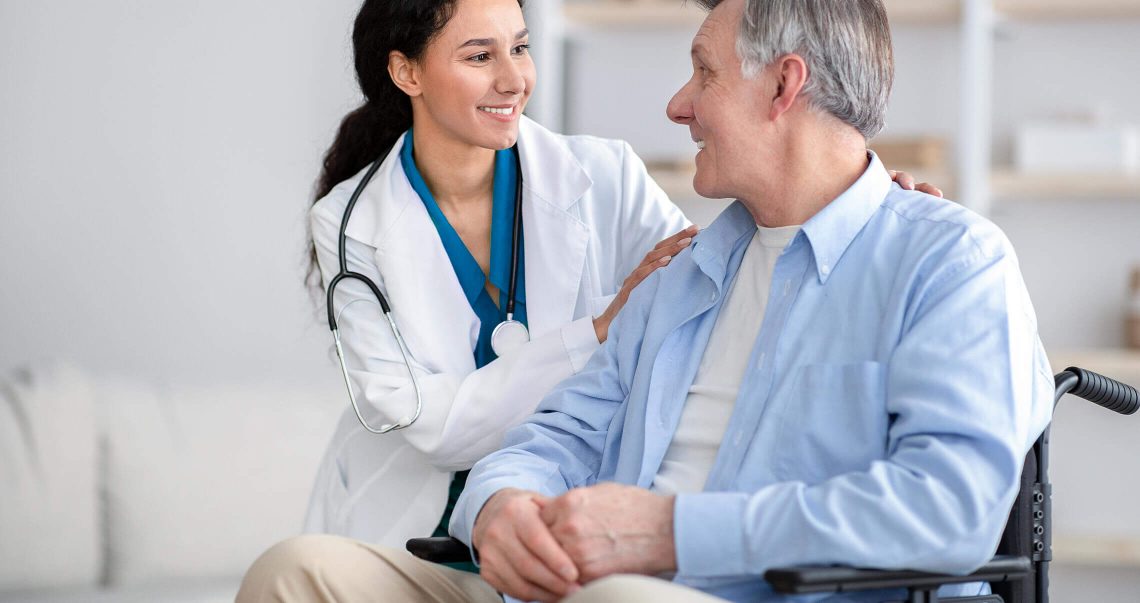 This is where hospital indemnity insurance can help. This type of supplemental insurance will help you pay for hospitalization costs not covered by your primary health insurance. Here's what you need to know.
---
What is hospital indemnity insurance?
Even the most comprehensive health insurance policies don't necessarily cover all of the costs associated with a hospital stay. Hospital indemnity insurance works as a supplement to your health insurance to help you cover these costs. If you have an indemnity plan in place when you need to go to the hospital, you'll receive cash payments from your insurer to help pay for any costs you incur while recovering.
If you have an indemnity insurance policy in place, you can make a claim even if you don't have any out-of-pocket costs associated with your hospital stay. Policies typically include per diem maximum payout limits, but in the event you're hospitalized, cash payouts from a policy can be used for anything. This means policyholders can use their cash payments for medical co-pays, deductibles, or even regular expenses like rent and utilities.
How does this type of insurance work?
When you purchase a hospital indemnity insurance policy, you agree to pay monthly premiums to the insurer. As long as you're current with your premiums, you can expect to receive a cash payout from your insurer if you need to be hospitalized. The payout comes in a lump sum directly to you, rather than being paid to your medical provider. This means you can use the money for any purpose, including other unexpected expenses.
Most hospital indemnity insurance plans don't impose a deductible, and you're generally not restricted to a specific provider network.
What is hospital indemnity insurance best for?
Although this type of insurance can be helpful for anyone requiring hospitalization, many policyholders use it specifically when planning to start a family. This is largely because expectant parents anticipate a hospital stay for birth and recovery. If there's a need for a few extra days of post-birth recovery after a difficult delivery, new parents with a hospital indemnity plan in place can focus on bonding with their newborn instead of worrying about how to pay for the additional time in the hospital.
Additionally, hospital indemnity insurance can be purchased in advance of other anticipated hospitalizations, like a scheduled surgery. However, you can expect a waiting period for the insurance before you're allowed to make a claim. For example, if there's a 90-day waiting period on the hospital indemnity plan you purchase, you won't be able to make a claim if you're hospitalized on day 75.
Understanding hospital indemnity versus accident insurance
Although both of these types of insurance are supplements to your primary health insurance and pay out cash directly to the beneficiary, there are some important differences when comparing hospital indemnity and accident insurance.
As an example, accident insurance only takes effect if you're injured because of an accident. This type of supplemental insurance can't help with family planning or scheduled surgery. However, accident insurance does pay out whether you're treated in the hospital or by your primary care physician.
Accident insurance may be a better fit for those with an active lifestyle and no chronic health conditions. Other than family planning, such individuals have a lower risk of needing hospitalization—but they're still at risk of injury from an accident.
The cost of hospitalization should be the last thing on your mind when you or a loved one needs medical care. Hospital indemnity insurance can give you the financial peace of mind you need to focus your energy on healing.
Insights
A few financial insights for your life
This information is provided for educational purposes only and should not be relied on or interpreted as accounting, financial planning, investment, legal or tax advice. First Citizens Bank (or its affiliates) neither endorses nor guarantees this information, and encourages you to consult a professional for advice applicable to your specific situation.
Links to third-party websites may have a privacy policy different from First Citizens Bank and may provide less security than this website. First Citizens Bank and its affiliates are not responsible for the products, services and content on any third-party website.