Home · June 17, 2020
Deciding Whether to Pay Off Student Loans or Buy a House
If you're interested in homeownership but still making monthly payments on your higher education, you might be wondering whether you should pay off student loans or buy a house. The good news is you might be able to do both.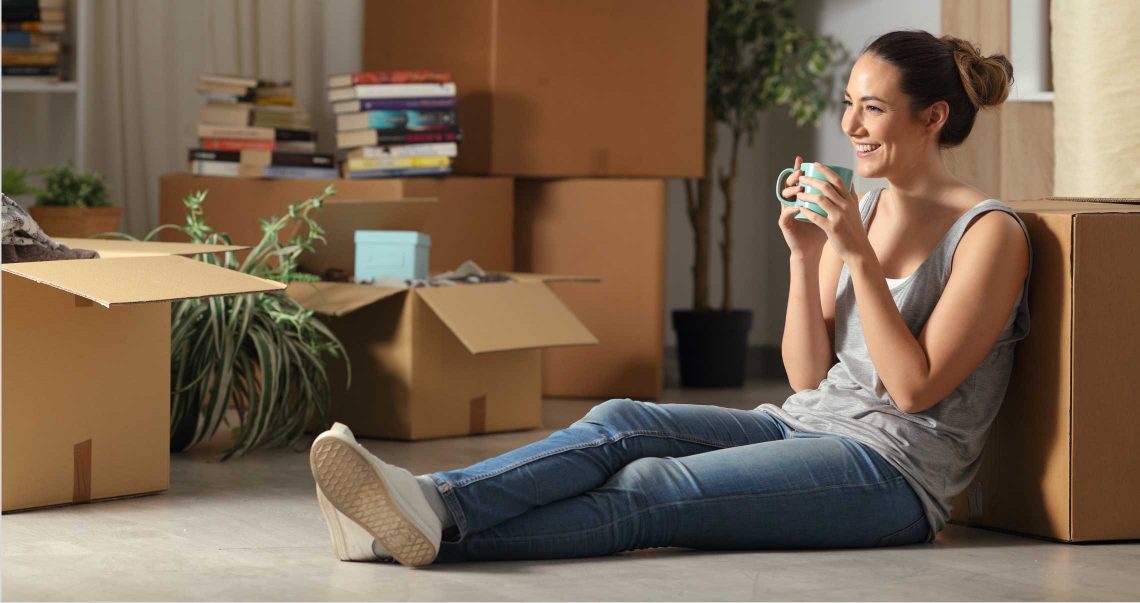 Having student loan debt isn't necessarily a barrier to making your dreams of owning a home come true. By assessing your unique financial situation and comfort level, you can determine whether debt payoff, homeownership or both are right for you.
---
Buying a home
Homeownership can offer a wide range of financial benefits. From possible mortgage interest deductions on your taxes to potentially decreasing your overall monthly housing expenses, depending on what rents are like in your area, buying a home definitely has appeal.
Here are a few reasons you might want to prioritize buying a home while you carry student loan debt.
Rising cost of housing: Home prices and interest rates may increase over time, making homeownership more expensive if you wait to buy.
Cheaper than renting: In many markets, a mortgage payment could be quite a bit less than average rents. This calculator can help you compare rent vs. buy scenarios.
Lower interest rates: Unlike comparatively high-cost credit card debt, student loans typically carry lower interest rates. When mortgage interest rates are also low, this could signal an ideal time to buy.
Tax deductions: Even under new tax reforms, buying a home means that your student loan interest and your mortgage interest could be tax-deductible. Check with your tax professional first.
Comfortable savings: If you've already saved up for a down payment, you may feel comfortable adding the mortgage payment to your monthly bills, on top of your student loan payments.
It's important to note that many lenders offer mortgages designed for first-time buyers. These loans generally have less rigorous qualification criteria and may be more forgiving with student loan debt.
First-time buyers can also explore programs that offer down payment assistance to help ease the burden on your savings account and make homeownership a reality.
Paying off student loans
Depending on your situation, your student loans might be the most significant debt you've ever carried. While some student loans have relatively low interest rates and flexible repayment options, higher levels of debt can cause stress and have an effect on your financial health. A scenario like this might make paying down student debts your most pressing priority.
Here are some reasons why you might choose to pay off your student loans before you venture into a mortgage.
Debt-to-income ratio: Each type of mortgage will have a maximum debt-to-income ratio to qualify. Depending on your current student loan debt, yours might be too high to be eligible for a mortgage.
Down payment: If you don't have enough money to make a down payment, you may need to focus on building your savings to be seen as a good financial risk by a lender.
Total interest: Paying off student loans, especially from private lenders, with interest rates higher than the 5% to 6% that's typical of government loans could be wise prior to homeownership.
Emergency savings: If your student loan payments and monthly expenses have kept you from building an emergency fund of at least 3 months' worth of expenses, you might want to bolster your savings first. It's possible to defer student loan payments in the event of serious financial hardship, but mortgages typically don't have that option.
Life plans: If your job may involve a move in the near future, or if you haven't settled on your ideal city, paying down student loans before buying a house could be a wise idea.
State of mind: You might prefer to move into homeownership debt-free. If your student loan debt causes stress, paying those loans down first could be the better move.
Just because you can qualify for a mortgage doesn't mean buying a home is the best decision for you. Take all these factors into consideration when determining if now is the right time to become a homeowner. While it's definitely possible to do both, it's important to look at multiple factors to see which path is right for you.
Whatever your homeownership goals might be, there are plenty of options available—from savings strategies to mortgage types—to help you make your dream a reality.
Insights
A few financial insights for your life
Links to third-party websites may have a privacy policy different from First Citizens Bank and may provide less security than this website. First Citizens Bank and its affiliates are not responsible for the products, services and content on any third-party website.
This information is provided for educational purposes only and should not be relied on or interpreted as accounting, financial planning, investment, legal or tax advice. First Citizens Bank (or its affiliates) neither endorses nor guarantees this information, and encourages you to consult a professional for advice applicable to your specific situation.