Home · June 10, 2021
When Is It a Good Time to Buy a House?
Homebuyers face the challenge of finding the right home at an affordable price when the timing works best for them. If you're ready to become a homeowner, you'll have to look at certain factors—some of which may be beyond your control—and ask yourself, "Is it a good time to buy a house?" Personal preferences, such as proximity to work, may be involved in choosing where to live. And of course, there's the financial commitment to consider.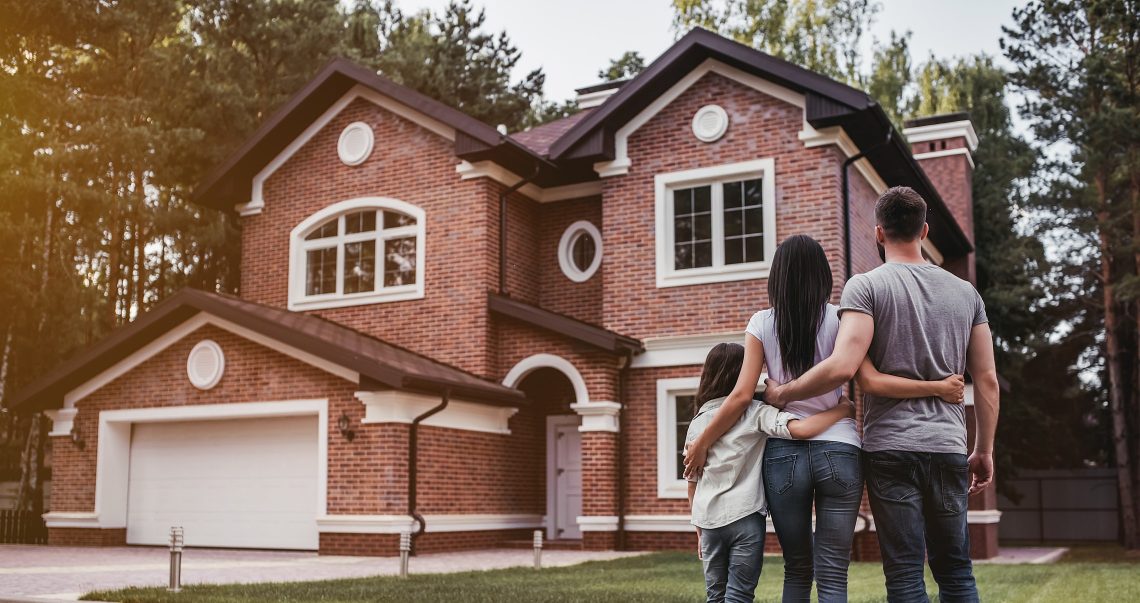 ---
Is it a good time to buy a house?
A home is an investment in your future, and its value should increase as the years pass. Understanding how and why the real estate market fluctuates can help you decide if it's a good time to buy a house.
During the recent changes brought on by the pandemic, housing became a higher financial priority. With limited travel and entertainment options, Americans began renovating their homes or saving up to buy something new. Those who worked from home felt less pressure to live near their jobs, and many considered moving. As pandemic restrictions have lifted and the economy continues to reopen, mortgage rates have remained low. The healthy demand for homes combined with the relatively low costs of financing have contributed to a strong housing market.
When deciding if it's a good time to buy a house, here are some key factors to consider.
The economy
Economic factors such as inflation or unemployment can influence a homebuying decision. If inflation causes the cost of homes to rise, buyers may worry about being priced out of the housing market. This could influence the timing of a home purchase.
When the economy is strong, you likely feel more confident about your financial future. You might be making more money than before, which makes it easier to save for a down payment. Alternatively, when economic downturns occur, financial uncertainty can make buyers cautious.
Home prices
The housing market is often reliant on supply and demand. When there's greater demand for houses relative to the number of sellers, prices will increase. If many homes are available for purchase, buyers will have more power to bargain, and you can typically find better deals. Recent statistics compiled by the US Census Bureau show that home prices are on the upswing. In fact, sales of single-family homes have risen 19.3% (PDF) when comparing January 2020 to January 2021. However, it's important to keep in mind that homebuying is a highly localized activity. Looking at what's available for sale in your area may reveal a different story than what's shown in national trends.
Mortgage rates
With current mortgage rates in record low territory, many buyers are actively house-hunting. Lower interest translates into a lower overall cost to buy a home. Be sure to research rates, and try to find the right mortgage loan to fit your personal situation. Mortgage lenders are looking for well-qualified applicants to approve. The most highly qualified applicants receive the best rate offered, known as the prime rate.
Personal finances
An analysis of your personal finances can also help you decide if it's a good time to buy a home. You should review your current income and expenses to determine how much you can afford to pay each month for a mortgage and other associated costs of homeownership. When making a commitment to a long-term purchase, you'll also want to build in a financial cushion. Before buying a home, you should have a comfortable amount of money saved, including an emergency fund in case of a job loss or other unforeseen issue.
Making a decision
Only you will know when you and your family are ready to buy your first home or move into a new one. Understanding the local housing and lending markets will help you decide when it makes the most financial sense to buy. You'll want to weigh all the factors and determine how the cost of buying a home could change in different scenarios. For example, you may be willing to pay a higher price for a home you love if you can benefit from today's low interest rates. Or you might expand your home search to different locations with a higher potential for an increase in the value of your investment.
Finally, if you have questions about financing a home purchase, working with a mortgage lender can help you learn more about your options.
Insights
A few financial insights for your life
This information is provided for educational purposes only and should not be relied on or interpreted as accounting, financial planning, investment, legal or tax advice. First Citizens Bank (or its affiliates) neither endorses nor guarantees this information, and encourages you to consult a professional for advice applicable to your specific situation.
Links to third-party websites may have a privacy policy different from First Citizens Bank and may provide less security than this website. First Citizens Bank and its affiliates are not responsible for the products, services and content on any third-party website.