Home · February 24, 2022
What's the Difference Between FHA and Conventional Loans?
The housing market continues to burn red-hot these days, with demand far exceeding supply. So when is it a good time to buy a house? As difficult as this question and situation can be for any prospective homebuyer, it can be even worse for first-time homebuyers, those with credit issues and anyone offering a low down payment.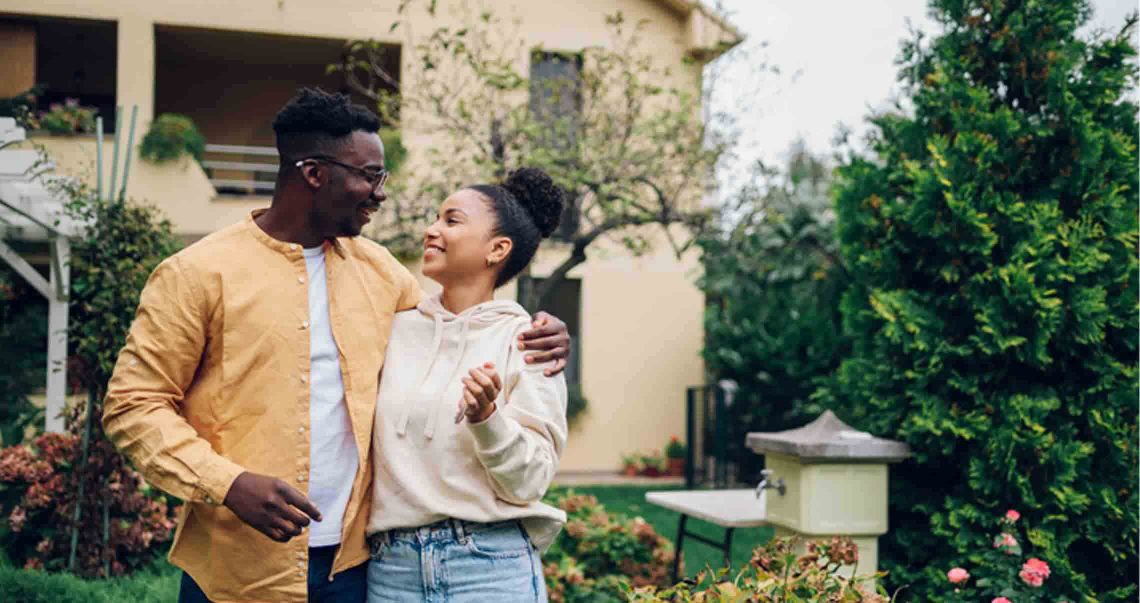 This is where Federal Housing Administration, or FHA, loans can provide crucial assistance, perhaps more so than conventional loans in certain circumstances. Here's what you need to know about the difference between FHA and conventional loans so you can determine which fits your situation better.

---
What's an FHA loan?
An FHA loan is a type of home mortgage backed by the government and issued by an agency-approved bank or lender. Because these loans require a lower down payment than many conventional loans and accept buyers with subpar credit scores, they're popular for first-time and low- to moderate-income homebuyers. Because the federal government backs these loans, lenders are taking less of a risk on borrowers.
However, FHA loan recipients do need to take on some of the risk in the form of private mortgage insurance. When applying for an FHA loan, you can expect to pay an upfront mortgage insurance premium of 1.75% of the base loan amount, as well as an annual mortgage insurance premium that'll range from 0.45% to 1.05% of the loan amount. The upfront mortgage insurance premium can be financed into the loan, but the annual mortgage insurance premium is generally rolled into your monthly mortgage payments.
What's the difference between FHA and conventional loans?
Considering the extra mortgage insurance costs for an FHA loan, why would a borrower choose this type of loan over a conventional loan? There are several eligibility requirements that make an FHA loan more flexible than a conventional loan.
Lower credit score: While conventional loans typically require a credit score of 620 or above to qualify, borrowers with scores as low as 500 can qualify for an FHA loan.
Lower minimum down payment: FHA loans allow borrowers with a credit score of 580 or above to make a 3.5% down payment, while borrowers with a credit score of 500 to 579 must make a 10% down payment. With conventional loans, most lenders require a good to excellent credit score—generally in the high 600s or above—to qualify for a down payment as low as 3%.
Higher debt-to-income ratio: This ratio is the percentage of your monthly income that goes toward paying off debt. Conventional loans generally require a ratio of no higher than 36%, but FHA loans accept borrowers with a 43% ratio.
FHA loans also differ from conventional loans in two other significant ways.
It must be the primary residence. When you purchase a home with an FHA loan, you're required to use the home as your primary residence. You can't use this type of loan to purchase an investment property or vacation home.
There are stringent property standards. The home must meet strict property standards for an FHA loan. The homebuying process almost always includes an appraisal, but an FHA appraisal looks at the home's value, as well as its safety, soundness of construction and adherence to local building codes.
Who benefits from an FHA loan?
While first-time homebuyers are often FHA loan borrowers, these loans can be helpful to all types of borrowers. If you have a lower credit score or a smaller down payment, an FHA loan may allow you to qualify for your new home purchase when a conventional loan is out of reach. Similarly, if you have a high debt-to-income ratio you might qualify for an FHA loan but would need to spend some time paying down debt to receive a conventional loan.
Because FHA loans have stricter property standards that the home must meet, sellers may prefer conventional loans because they don't have to go through the stringent FHA appraisal process. However, the higher standards imposed by the FHA loan process could also be a major benefit to homebuyers. The appraisal can protect them from the possibility of purchasing unsafe or unsound homes that are not up to code.
The bottom line
The difference between FHA and conventional loans can be huge for homebuyers. Both offer a path toward homeownership, but each presents its own challenges and opportunities. By understanding the advantages and disadvantages of these two types of loans—as well as the basics of how to shop for mortgages—you can better choose the right loan for your needs.
---
Find the right mortgage for your needs
Whether you're purchasing or refinancing a home, get guidance on what works best for your situation.
Insights
A few financial insights for your life
Normal credit approval applies.
Links to third-party websites may have a privacy policy different from First Citizens Bank and may provide less security than this website. First Citizens Bank and its affiliates are not responsible for the products, services and content on any third-party website.
First Citizens Bank is a Member FDIC and an Equal Housing Lender icon: sys-ehl.