Family · January 06, 2022
Lending Money to Family: Tips for a Better Experience
Lending money to family might seem like a simple and compassionate way to help those you love. However, it can come with potential complications and pitfalls, including the danger of souring your family relationship altogether.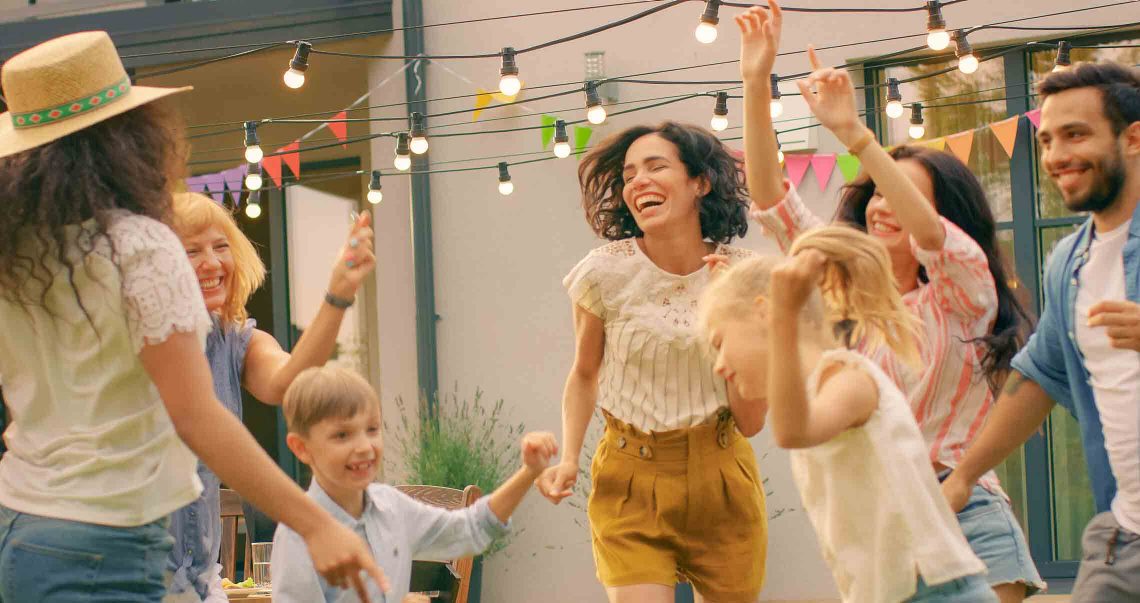 Because of this, it's important to take extra care when loaning money to family and craft an arrangement that's both emotionally and financially satisfying to all parties.
---
Why people consider loaning money to family
When timelines and money are equally tight, lending money to family can be the fastest and easiest way to positively impact the situation. Your family member won't have to deal with lengthy applications for a bank loan, a credit check and income verification. As a result, you may be able to help them address these issues more quickly.
Lending money to family can also bring benefits that go beyond the person borrowing the money. For example, if you lend money to your sister so your nieces and nephews can go to summer camp, your loan helps their entire family.
One of the biggest benefits of borrowing money from family can be the lower costs for the borrower, as they won't have to worry about interest rates and the miscellaneous fees that come with a formal bank loan. As a result, you can help family members in need save even more in the long term—and potentially decrease their need to borrow money in the future.
The potential pitfalls of lending
Anyone who's ever loaned money to family knows it can come with several potential drawbacks. First, any loans you give out might be perceived as a lower financial priority to the borrower, as your loan may not come with typical foundations like fixed payments, due dates, interest rates and credit impact. This can result in spotty or delayed return payments from the borrower, who may also feel emboldened to make large, personal purchases before paying you back.
Second, there's no guarantee that you'll be repaid at all. What began as a loan could easily turn into an unintentional gift if your family member can't repay you, so it might be good to consider only loaning an amount you can theoretically do without if it isn't repaid.
Perhaps the most significant drawback is the serious potential for strain on family relationships lending can cause. In some cases, the damage is significant—even permanent—and no loan is worth that.
Tips for a better family lending experience
If you decide to loan money to a family member, you can take steps to make the arrangement more successful for everyone involved.
Make it formal. Draw up a basic agreement that lays out the terms of the loan, including the amount, interest rate, loan term and payment due date. Use a loan calculator to help you lay out a payment plan. Get everyone's signatures on the agreement, including yours.
Charge interest. While it might be tempting to offer a no-interest loan to a family member, a low interest rate can create a sense of urgency to get the loan repaid quickly and compensate you for your risk.
Keep records. When your family member makes a payment, send a receipt to acknowledge payment, offer thanks and show the new loan balance. The receipt also sends a signal that you're serious about collecting all payments.
Discuss payment challenges. Before making the loan, talk to your family member about what they should do if they have trouble making payments. You can establish some simple rules for late payments, such as a grace period or late fee you'll charge after a certain date. Discussing potential payment challenges upfront can prevent the assumption that late payments will be overlooked because you're family.
Although there's no guarantee that loaning money to family members will be a seamless experience, you can use these tips to make it a more formal and satisfying process for everyone involved. As with any financial agreement, clear communication is key. Most importantly, proceed carefully on a family loan so you can preserve and even enhance the richness of the relationship.
Insights
A few financial insights for your life
This information is provided for educational purposes only and should not be relied on or interpreted as accounting, financial planning, investment, legal or tax advice. First Citizens Bank (or its affiliates) neither endorses nor guarantees this information, and encourages you to consult a professional for advice applicable to your specific situation.
Links to third-party websites may have a privacy policy different from First Citizens Bank and may provide less security than this website. First Citizens Bank and its affiliates are not responsible for the products, services and content on any third-party website.