Family · July 29, 2021
How to Prepare Financially for a Baby
Now that your family is growing, you probably have a number of questions. Among them, how to prepare financially for a baby?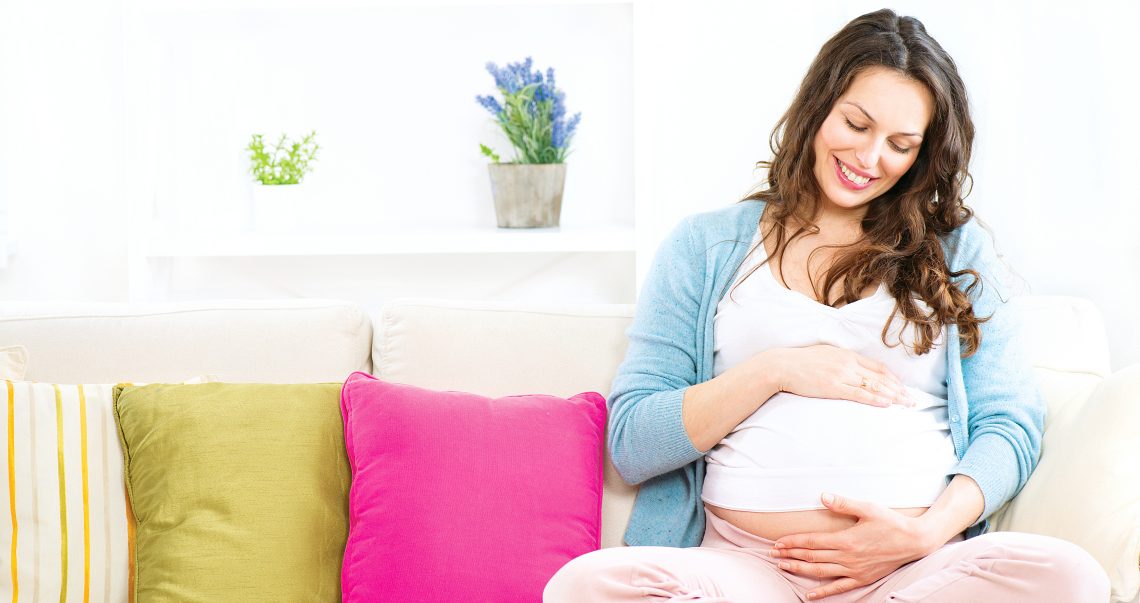 While having a baby will likely require you to look at your finances through a slightly different lens, it's possible to achieve this through small but meaningful actions. By tackling your financial strategy little by little, you'll feel financially fit by the time the baby arrives.
---
First trimester
If you're considering how to prepare financially for a baby well before the due date, you're already off to a great start. Take these important steps in your first trimester.
Review your health insurance coverage. You'll likely visit the doctor frequently in the coming months. Dig into the details of your health insurance coverage so you understand what is covered under your plan and which out-of-pocket expenses may be required. Based on the type of health insurance plan you have, you may be able to take advantage of tools like a health savings account or a flexible spending account to offset the costs of qualified medical expenses.
Tally how much to save before having the baby. According to The Bump, the total cost of adding to your family could be more than $30,000. But the exact figure depends on whether you'll splurge on items like baby furniture, clothes and toys, whether you'll trade in your car for a larger, family-friendly version, whether you'll rely on formula and who will care for the baby once he or she arrives. Make a list of all the things you think you'll need to buy and research the price. Many items you may be able to find used or free on trading sites, or you can add to your baby shower list to potentially receive as a gift. For anything you plan to purchase new, add this to your additional saving list.
Look into insurance policies for your family. Because you're less likely to face pregnancy-related health complications in early pregnancy, your first trimester is a good time to shop around for life insurance for you, your spouse and the baby. You may also want to consider adding additional riders, like disability coverage, if you or your spouse become disabled and unable to provide income.
Second trimester
After the third month of the pregnancy, it's a good time to start ironing out some important financial and professional details.
Meet with your human resources department. Once you've shared the news with your employer, schedule time with your human resources contact. Clarify your employer's maternity and paternity leave policies, how to add the baby to your health insurance policy to ensure coverage after the birth, how to handle time away from work for doctors' appointments and any dependent care coverage your employer may offer to offset the costs of child care.
Start saving. Establish a separate savings account that's earmarked for baby-related expenses. Consider setting up automatic transfers into the account from each paycheck based on how much you'd like to save by the time the baby arrives so it's easy to contribute consistently and keep tabs on your progress. Use the money you've saved to buy bigger ticket items like a crib, car seat and stroller so you don't accidentally overspend on credit cards that may lead to debt you can't easily pay off.
Third trimester
As your child's due date draws closer, here are a few key financial topics to start considering.
Think about your child's education. Establishing a college savings plan for your baby can help you save for educational costs over the next several years, potentially grow your investment over time and possibly reduce some state taxes you have to pay, based on the state plan you choose. The money you contribute to a 529 savings plan can grow tax-deferred and be withdrawn tax-free to pay for qualifying K-12 education expenses and those related to college.
Secure or update your will. The experts at Parents say that parents who choose a guardian and create or update their wills before their baby is born actually find it to be less emotionally daunting than waiting until the baby arrives.
Adjust your budget to cover upcoming leave. If you or your spouse will take any unpaid leave once the baby arrives, revisit your budget and consider where you may be able to decrease some expenses, even if only temporarily, to make sure you're prepared to live on slightly less income.
Prepare now, so you can focus on what matters
Having a baby will impact your financial life to some extent, but preparing for the changes one trimester at a time can help you ease into the transition. That way, you can welcome your baby without financial worries.
Insights
A few financial insights for your life
This information is provided for educational purposes only and should not be relied on or interpreted as accounting, financial planning, investment, legal or tax advice. First Citizens Bank (or its affiliates) neither endorses nor guarantees this information, and encourages you to consult a professional for advice applicable to your specific situation.
Links to third-party websites may have a privacy policy different from First Citizens Bank and may provide less security than this website. First Citizens Bank and its affiliates are not responsible for the products, services and content on any third-party website.