Family · December 10, 2020
Habits and Strategies to Promote Financial Discipline as a Family
Saving is important, especially when you're supporting a family. Although your expenses may increase to support the growing numbers in your household, you can continue to set aside part of your income to help reach your long-term savings goals. You can make financial discipline as a family easier by making smart choices and forming positive habits.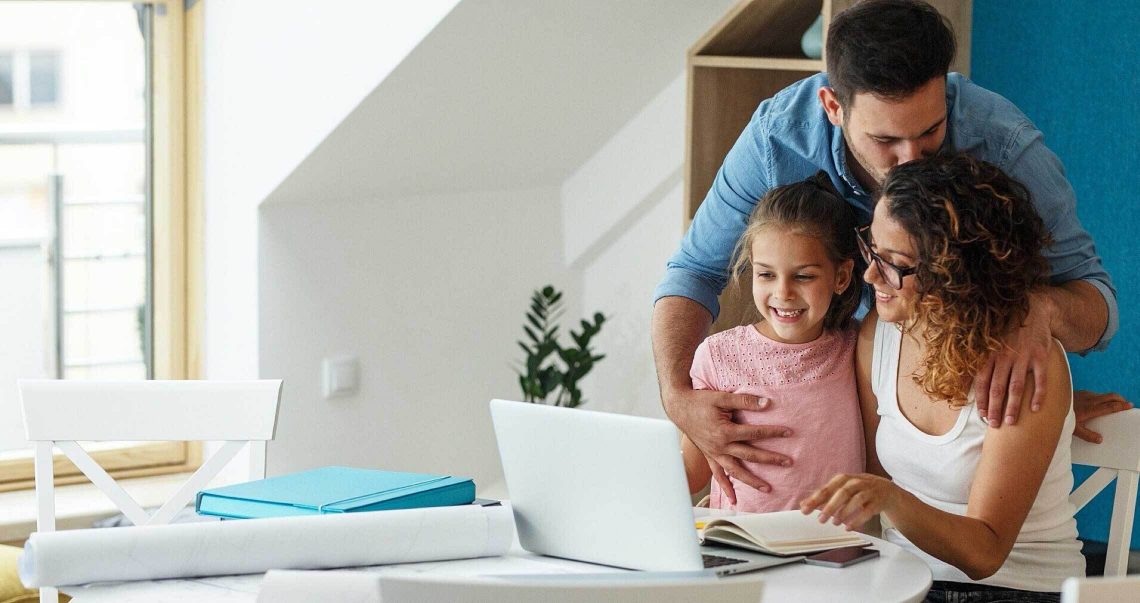 ---
Design a financial plan that works for you
Managing your finances can be tough no matter what—but especially so when you're supporting a number of people with individual needs and wants. Your family's financial plan should include both short- and long-term spending and savings goals.
Start by designing a plan that sets priorities agreed upon by both you and your partner. Make sure everyone involved is on the same page and understands how to stay disciplined with money. As your family grows or your income changes, you'll want to review your financial plan and make any necessary changes to keep you on track.
Learn to budget as a family
Budgets provide a clear picture of how money is flowing through your household. When expenses begin to grow and you're not saving as much as you'd like, a budget works to increase financial discipline by keeping you honest about how much you're spending.
The best way to predict future spending is to look at what you've spent in the past, so start by reviewing a few months' worth of bills and receipts. Compare your spending to your total income to determine if you have enough left at the end of each month to meet savings goals. If not, you might want to review your spending habits and decide which expenses could be limited or cut out. Creating a simple spreadsheet or using an online family budget tool will allow you to keep a record of your expenses.
Adjust the budget as needed
No one truly knows what the future holds, so budgets must be adaptable as your family changes and grows. For example, the costs of raising a child begin with diapers and progress to college tuition. Along the way, your kids may join competitive sports leagues or pick up a musical instrument.
This is where financial discipline becomes vital. New expenses will result in changes to your budget, but often, you'll have the ability to balance changes with other spending shifts. When you're a parent, your date nights might be once per month instead of once per week. Setting limits for you and your kids will help you avoid impulsive spending and reach your long-term goals.
Save before you spend
As your family grows, so will your expenses. If you plan to buy a house, you'll need a sizable down payment. Learning to save before you spend is a key component to proper financial discipline. To keep savings on track and help prepare for more significant expenditures, you may want to use automatic savings options. These savings plans deduct money directly from your paycheck, before you can spend it. Here are some examples of automatic savings:
Your employer's 401(k) plan, where contributions can be taken directly from your paycheck. Aim to maximize the employer match benefit, if one is offered.
A 529 plan allows you to save for education expenses such as college tuition. Automatic saving options authorize funds to be sent directly from your bank account to your 529 on a certain day each month.
You can set up your savings account to receive an automatic transfer each month from your checking after your receive your paycheck. A separate account can help you avoid the temptation to spend everything you have in your checking account while you build an emergency fund or save for larger purchases.
Employer bonuses can be deposited directly into a savings or investment account. You may also want to increase retirement savings by using a portion of your bonus to open an IRA account and contributing the annual maximum amount allowed.
Check your progress
One you have a process in place, you'll need to monitor your finances to make sure you're still on track. Online bank account access will help you review what you've spent or saved. A financial management tool will also help identify trends and highlight areas where you tend to overspend. Review your financial plan every year and note where you've found success, such as paying down debt or reaching the goal of buying a home.
As you transition into a more family-centered stage of life, your financial needs will also change. Setting savings goals and monitoring spending are the best ways to achieve financial discipline.
Insights
A few financial insights for your life
Links to third-party websites may have a privacy policy different from First Citizens Bank and may provide less security than this website. First Citizens Bank and its affiliates are not responsible for the products, services and content on any third-party website.
This information is provided for educational purposes only and should not be relied on or interpreted as accounting, financial planning, investment, legal or tax advice. First Citizens Bank (or its affiliates) neither endorses nor guarantees this information, and encourages you to consult a professional for advice applicable to your specific situation.