Debt · March 24, 2022
How to Get a Personal Loan
Unexpected challenges sometimes come up in life, and it might take a little more money than you have on hand to conquer them. A personal loan can help you overcome life's financial obstacles—whether it's to pay for an unexpected cost, manage debt or take the first step toward becoming an entrepreneur.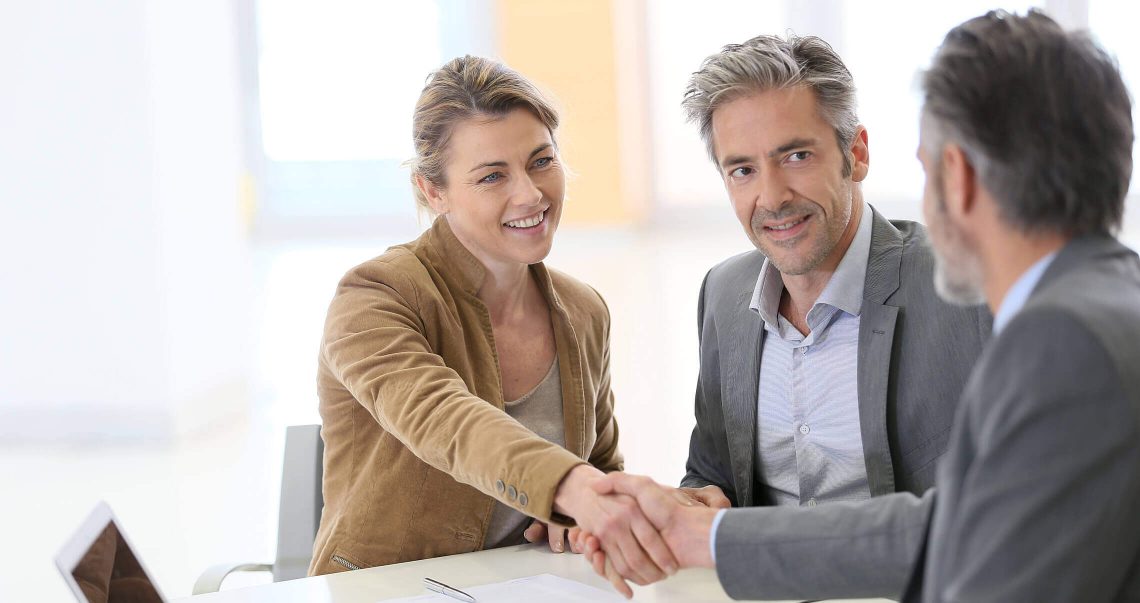 To learn whether you'd benefit from a loan, consider some of the main reasons to borrow. Here's when and how to get a personal loan.
---
When to get a personal loan
It makes sense to take out a personal loan when you want to pay for something in the near future but can't come up with the money right away. For example, you might need to undergo a medical procedure in the next few months, or perhaps your roof is leaking and you want to get it fixed before rainwater damages your home's interior.
Getting a personal loan can also be useful for taking control of your debt. If you're paying a high rate of interest on a credit card balance—or if you're struggling to stay on top of several different payments—consolidating can give you one simple monthly bill that might also lower your interest rate.
Another good reason to get a personal loan is to invest in yourself and increase your earning power. A loan could allow you to pay for a professional certification that would make you qualified for a better job, or it could buy the supplies you need to start a side gig.
The benefits of taking out a loan
As long as you use it responsibly, getting a personal loan can help strengthen your finances and prepare you for financial success down the road. Here are some ways it can help.
Making on-time payments on a personal loan can help build your credit history and improve your credit score. Showing lenders that you can repay a personal loan also may boost your chances of getting approved for other loans in the future.
Getting a personal loan can help you avoid asking family and friends for cash. This protects your privacy and allows you to keep your finances and personal relationships separate.
Taking out a loan can help you save money in the long run. Interest rates on personal loans are often lower than they are on credit cards, so using a personal loan to pay off credit card debt can sometimes reduce the total amount of interest you have to pay. If you need money for an expense like home or car repairs, it may be cheaper to get a loan and rectify the situation now, instead of letting the problem worsen while you save money.
How to get a personal loan
Once you've decided that a personal loan is the ideal option for you, apply for one by talking with a loan officer at your local bank branch. You'll need to tell them how much money you want to borrow and how you plan to use the money. You'll also provide some information about yourself, such as your name, address, phone number, birth date and Social Security number. You'll be asked to show a photo ID, and you might be required to bring paper bills to verify your address.
The bank will ask for your annual income and for the name and contact information of your employer. Bring proof of your income, including recent tax returns and pay stubs. If you want a secured loan, you'll need to provide documentation for the property you'll use as collateral. You'll also need to show the bank how much you're paying each month for rent or your mortgage, as well as how much of your income is going toward debts like credit cards, auto loans, and student loans.
The bank will then use information about your credit history, income and debts to see whether it's likely you could afford the loan. Because the bank will look at credit history, it's a good idea to look at your credit report beforehand to make sure all entries are correct. If the bank decides to lend to you, your loan officer will give you a document summarizing the loan amount and the interest and fees you'll pay.
To get started, visit your local bank branch and talk with a loan officer. They can walk you through each step of the personal loan process and show you how to put together a solid application.
---
Get competitive rates on a personal loan
Take control of your finances with a personal loan that works for you.
Insights
A few financial insights for your life
Normal credit approval applies.
Links to third-party websites may have a privacy policy different from First Citizens Bank and may provide less security than this website. First Citizens Bank and its affiliates are not responsible for the products, services and content on any third-party website.
First Citizens Bank is a Member FDIC and an Equal Housing Lender icon: sys-ehl.