Career · June 03, 2021
How to Determine What to Ask for a Salary
Do you know what you're worth in today's job market? Staying up to date on average pay in your field will tell you how your salary compares to others in your industry.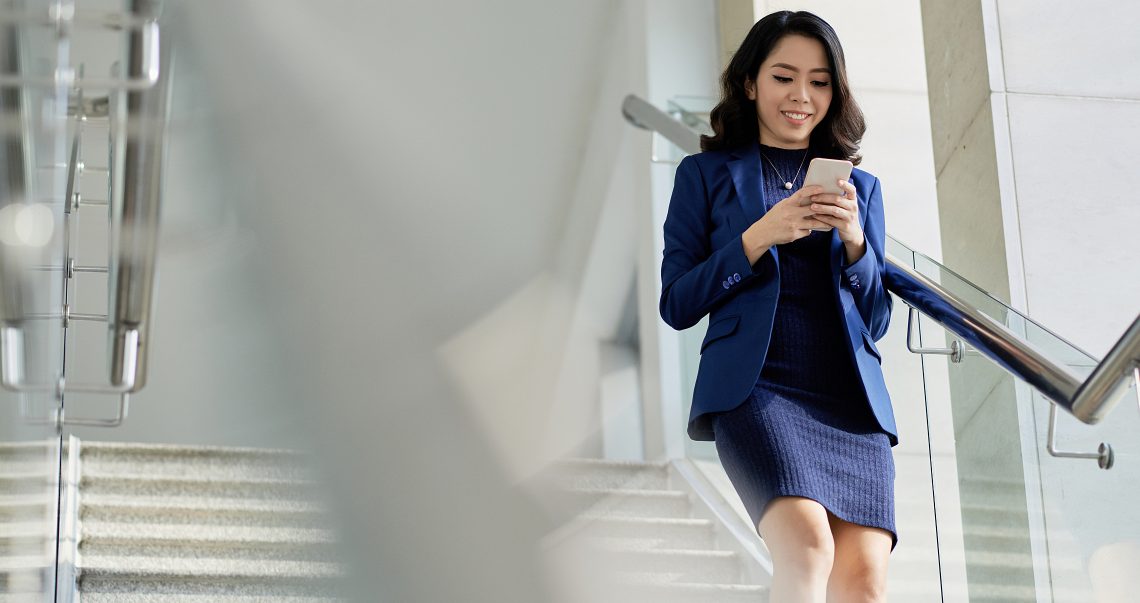 Whether you're interviewing for a new job or asking your boss for a raise, salary discussions can be a touchy topic. Researching online job listings and knowing the factors that affect compensation can help you decide what to ask for a salary during negotiations.
---
Factors that impact your salary
Employers typically set a salary range for each position to give them flexibility to pay employees based on their unique qualifications. If you'd like to discuss your salary with your current or prospective employer, advanced preparation can increase your knowledge and help you appear more confident. Here are factors you can use to calculate your potential salary.
Average pay rates
The US Bureau of Labor Statistics is one of many websites that tracks average pay and reports information by occupation, geographical location and overall job outlook. Even if you're not actively looking for a new job, searching for salary data online can help you determine the going rate for positions similar to yours. This will give you an idea of what to ask for a salary when an opportunity arises.
Training and education
You may be able to ask for higher compensation if you've earned an advanced degree or have sharpened your skills through technical training. Gaining this knowledge takes dedication and persistence, which can give you added value in the eyes of potential employers. Obtaining a professional license or certification requires an even higher level of commitment and can also increase your worth in the job market.
Industry experience
Industry specialization also can help boost your earning potential. For example, healthcare companies may be willing to pay more for new employees with prior experience working in the industry than for candidates who've spent their careers in other fields.
Local cost of living
Geographic location can also affect salary. If you're considering moving for a job, compare similar positions in the city or town where you'd like to work to understand any potential differences in the cost of living, including average rent or grocery prices. Even if you're staying with the same company, a lateral move to another location may still require a salary increase to maintain your current lifestyle.
Competition for the role
Unique skills or expertise can play a role in your salary expectations. If it's difficult to find candidates for a certain job, you may be able to command a higher salary compared to those who work in a field where many qualified candidates are available for open positions.
Company risk
Startup companies often work on a different pay scale than more established companies. To compensate for lower salaries, a startup may offer stock options or profit-sharing when the company becomes successful. Depending on where you are in your career, you may be willing to accept additional risk with the opportunity for this future compensation.
Benefits
Some companies may not offer the top salaries in the industry but instead provide top-tier benefits. In these cases, you may want to consider how benefits play into your job decision. For example, you might be willing to exchange a slightly lower salary for quality healthcare coverage.
Advancement potential
A company might offer you a lower starting salary with the potential for advancement after a transitional period. If you're looking to build a career, this type of position could be a good fit for you.
Salary disparity
When researching salaries, you might find a wide range of what's considered acceptable. Using the information available, narrow down a salary range for someone at your stage in their career.
If you've remained in the same job for a number of years, your annual raises might not have kept up with the overall market. Also, it's important to acknowledge that wage gaps due to gender or race exist and could affect the salary you're offered. Being aware of these potential disparities will help you evaluate whether or not an offer you receive is fair.
Negotiating your salary
When you receive a job offer, consider total compensation, including bonus and benefits. Switching jobs may carry some degree of salary risk. Before you start interviewing, set a minimum amount that you'd need to convince you to go elsewhere.
Salary negotiations are a natural part of the career exploration process and can be approached in a polite, thoughtful manner. Using your research as a basis, explain the reasons why you believe you're entitled to a higher salary.
Although pay discussions can be difficult, they also provide an opportunity to interact with your potential employer and learn about their company culture before you accept a new position.
Insights
A few financial insights for your life
This information is provided for educational purposes only and should not be relied on or interpreted as accounting, financial planning, investment, legal or tax advice. First Citizens Bank (or its affiliates) neither endorses nor guarantees this information, and encourages you to consult a professional for advice applicable to your specific situation.
Links to third-party websites may have a privacy policy different from First Citizens Bank and may provide less security than this website. First Citizens Bank and its affiliates are not responsible for the products, services and content on any third-party website.