Career · June 15, 2020
Why You Should Consider a Career Path in Banking
No matter the state of the economy, customers continue to turn to banks as safe, secure places to get help with saving their money and planning for their financial future. This means that banks aren't only a stable place to keep your money but also a stable place to work. Meanwhile, the sector also continues to grow and adapt with the times, and technology has transformed banking into a digitally advanced field.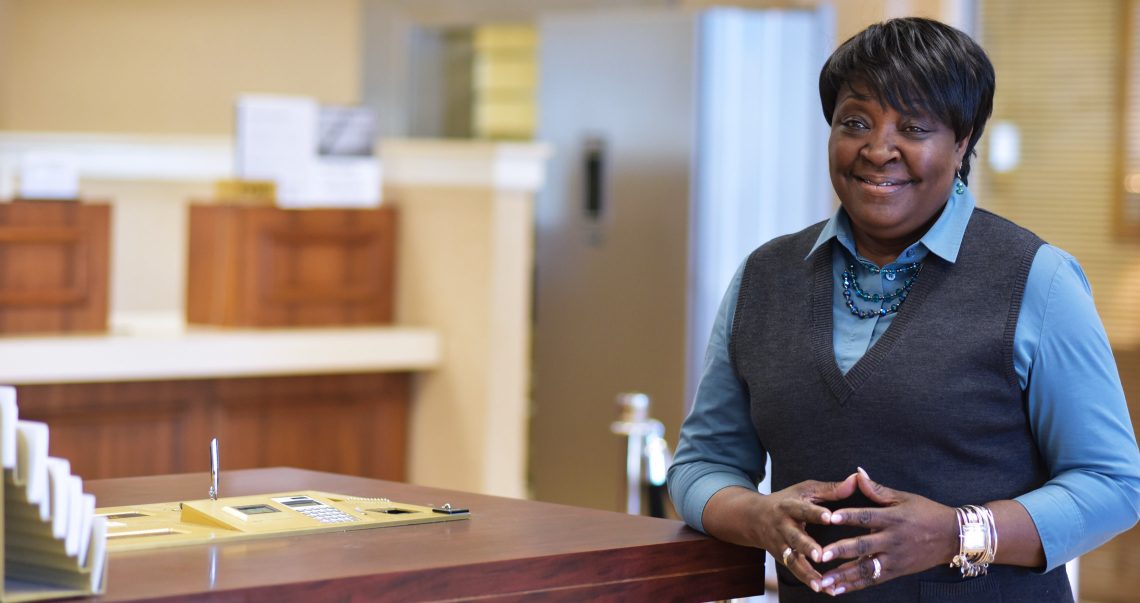 If you're interested in job hopping but haven't yet considered a career path in banking, you might be surprised to learn about the breadth of opportunities that extend far beyond traditional teller positions.
---
The jobs
Traditional bank jobs cover fields such as personal, business and investment banking. However, banking is a massive industry with jobs that include everything from sales, administration, managerial, IT, marketing, operations, risk management, information security and human resources. For those just starting to job-hunt, it's important to know that banks have a wide variety of roles to fill, and each division has entry-level positions for those who are new to the field. But with the broad range of job opportunities, you can explore different paths to find the right field for you without ever having to leave a particular company.
Someone interested in technology, for example, can serve as a liaison between a business unit and the IT department. An interest in sales can bring you to a career where you specialize in identifying potential customers and presenting them with solutions through financial services. Or if you want to get into investing, consider a job handling client research and resolution.
The benefits
Many employers in the banking industry offer opportunities to learn, grow and lead. Banks also often provide on-the-job training, with seminars and courses that provide special certifications and licensing.
Banks are also known for having great benefits packages. These may include excellent health insurance plans, a generous amount of paid time off (often up to three weeks) and retirement savings programs, which sometimes provide matching contributions.
The culture
The financial sector is home to many companies that are built on time-tested, stable values. Banking is a service industry, after all, and this means that organizations look for candidates who are honest and trustworthy and who can adhere to the rules and regulations that banks must follow. But it also means that employees who enjoy working with people from all walks of life often find successful, enjoyable careers in the field. Working at a bank provides a great opportunity to tap into and build your communication skills as you build relationships with customers and coworkers. If this excites you, then banking might offer the right workplace culture for you.
Banking is also known for its job stability. It's a sector that's relevant worldwide, so your skills remain marketable no matter where you are. The industry also continues to adapt and grow with the changing times, meaning that it's likely to remain a strong, viable sector to work in over the decades.
One of the main ways banking has changed is by adopting digital technologies that make banking better, such as RegTech. In fact, finance is quickly becoming a tech industry. As digital banking evolves with new apps and products, the opportunities within financial institutions grow. Banking is becoming as exciting as many technology companies, even while many institutions still remain rooted in local communities and their values.
A career path in banking can offer the potential for growth and sense of purpose that many people look for in their professional lives. Getting your foot in the door in the industry can pay dividends by offering an opportunity that can inspire you to grow.
---
If you're interested in a career in banking, you can visit our Career Center to explore open opportunities at First Citizens.
Insights
A few financial insights for your life
This information is provided for educational purposes only and should not be relied on or interpreted as accounting, financial planning, investment, legal or tax advice. First Citizens Bank (or its affiliates) neither endorses nor guarantees this information, and encourages you to consult a professional for advice applicable to your specific situation.
Links to third-party websites may have a privacy policy different from First Citizens Bank and may provide less security than this website. First Citizens Bank and its affiliates are not responsible for the products, services and content on any third-party website.