TREASURY MANAGEMENT TRANSITION CENTER
New Opportunities In Treasury Management
Take advantage of a larger suite of treasury management tools
First Citizens offers new capabilities that can bring you a whole new level of control, security and efficiency.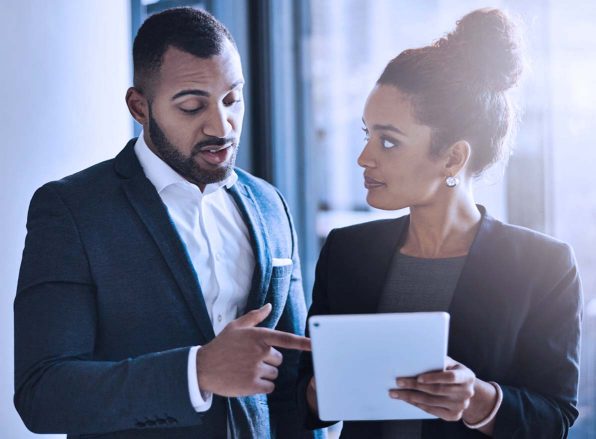 Automated Payables
Streamline your invoice and payment process from end to end.
Integrate seamlessly with your current accounting software
Automatically extract data from customer invoices to reduce processing time
Reduce risk with advanced payment security controls
Optimize the timing of payments for better cash flow
Add virtual rewards credit cards to earn rewards points with every purchase
Commercial Image Cash Letter
Leverage your current imaging systems to handle your deposits.
Save time and expense when processing business and consumer checks
Secure transmissions with real-time notifications of receipt
Specially formatted X9.37 deposit files fine-tuned by our specialists to optimize connection speeds
Lockbox Services
Reduce in-house mail and payment processing costs.
Retail Lockbox Services help you collect large volumes of repetitive consumer payments that are accompanied by a scannable document or coupon
Property Management Lockbox helps management companies that have multiple locations collect large volumes of consumer payments that are accompanied by a scannable remittance document or coupon
eReceivables Bill Pay Consolidation
Receive your consumer bill payments electronically.
Eliminate the time and effort involved in processing paper checks or individual online payments
Consolidate payments from multiple sources
Gain faster access to funds with a single daily credit to your account
Cut costs by eliminating checks and unnecessary labor
Smart Safe Provisional Credit Service
Gain new simplicity and security in handling your cash receipts.
No more daily bank visits and no more sorting, counting, balancing and reconciling your cash
Deposit your currency into an on-premises physical safe with electronic currency validation
Our preferred courier validates the daily totals, and you get provisional credit to your account the same business day—excluding weekends and bank holidays
Check Recovery Services
Recover 100% of many bad checks, free of charge.
We partner with Unity Fi Solutions to offer Smart Returns™, which converts returned items into an electronic transaction and re-presents them two more times through ACH
You keep 100% of the check amount if the funds are collected, with no phone calls or collection expenses
Electronic Bill Presentment & Payment
Get paid faster while making the payment process easier for your customers.
This highly secure online service provides a customizable website where you can present bills to clients and receive their payments
Replace your paper billing with a process that reduces cost, enhances accuracy and improves your customer experience
EDI/ACH Addenda
Improve your efficiency and your reporting on ACH transactions.
Use Electronic Data Interchange, or EDI, addenda to accelerate your payment services
Ensure timely ACH payments and deposits within one banking day, while avoiding manual processing errors
We convert EDI codes into easy-to-read text, giving your complete payment information for each transaction
Purchasing Cards
Gain new control over your business purchasing.
Simplify the purchasing process for your company and employees
Reduce administrative costs for purchase orders, invoices and checks
Monitor purchases and card activity more easily
Reduce the risk of fraud and costly mistakes that can happen when using paper checks
Merchant Services
Advanced card processing solutions for every type of business.
Accept cards in person, online or via invoicing—24/7
View transactions in real time
Next-day funding for Visa®, MasterCard®, Discover® and American Express® into your First Citizens deposit account
Be ready for a smooth transition to treasury management
Links to third-party websites may have a privacy policy different from First Citizens Bank and may provide less security than this website. First Citizens Bank and its affiliates are not responsible for the products, services and content on any third-party website.
Bank deposit products are offered by First Citizens Bank. Member FDIC and an Equal Housing Lender. icon: sys-ehl.