Treasury Management · January 21, 2021
How Offering Embedded Payments Could Help Your Business
Most business transactions involve third-party financial services in some ways, such as processing a credit card, setting up financing or insuring the product. In the past, this had to be a separate transaction with another party that slowed down the process.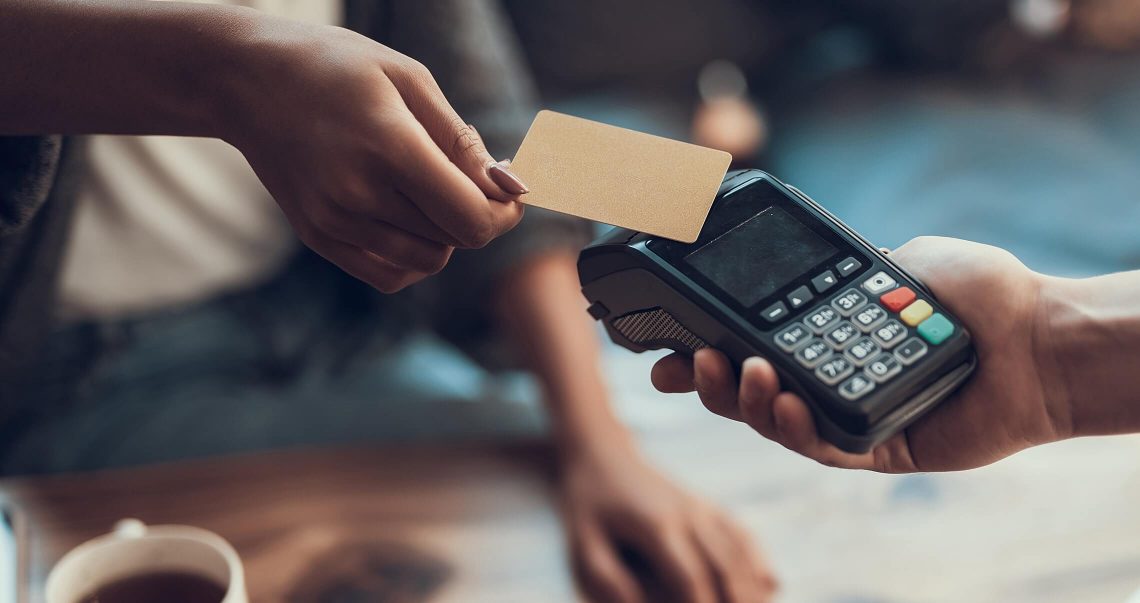 Today, new technology makes it easier to include embedded payments and embedded finance in your digital transactions themselves to speed things up. Here's how this system works and how to decide whether it makes sense for your organization.
---
How embedded finance works
Embedded finance is when a company merges a financial service or technology with a non-financial transaction. Uber is a popular example. Before the ride-share service, when you wanted to pay for a cab, you needed to pull out cash or your credit card. Now, when you request a ride through the app, you also pay for it at the same time with your preselected payment method, saving time and hassle for everyone involved.
When a company sets up embedded payments, it uses APIs to build the payment system directly into its business website, software or app. Thanks to this payment gateway integration, the business doesn't need to send the customer to another website to process the payment. The customer also won't need to take any extra steps to complete their purchase.
Embedded finance can also include setting up financing or insurance at the same time as buying a product or service. For example, a customer might get the option to buy travel insurance as part of buying a plane ticket. While some forms of embedded finance have existed for a while, this market has begun to take off due to the growth in financial technology.
The benefits
One major advantage of adding embedded payments to your system is that it makes it easier to close sales. Customers can just click a button to complete a purchase. They don't need to pause to enter their payment information, which could give them time to change their minds. A complicated and lengthy checkout is a common reason why people give up on a purchase.
As part of payment gateway integration, you get to customize the process for your company. You may also be able to add options and payment methods you've had trouble finding with third-party vendors, such as accepting payment through cryptocurrency. In addition, you save on the third-party transaction fees by no longer processing payments with another financial company.
Beyond payments, embedded finance can be a way to make more sales and grow your business by offering on-the-spot financing. You could either offer the financing yourself or work with a lender to set up financing directly through your program.
Finally, embedded finance can help you expand your service offerings, as your business takes on the role of some financial services along with your core product. For example, Amazon has begun providing credit directly to its customers.
When to consider embedded payments
Creating an embedded finance solution does have upfront costs and technology hurdles. It may help if you work with a technology partner and software development specialist to rebuild your website, software and app to include the embedded payments.
You also need to plan how your embedded finance process would work, including the compliance side. Because you're handling and storing private customer financial data through your software rather than outsourcing this to a financial company, you'll need to meet the PCI compliance requirements for this data.
Embedded payments make sense if your long-term technology benefits justify these upfront costs. This can happen if you process many transactions and want to save on third-party transaction charges. It's also a better fit for online businesses that primarily deal with their customers by app and website.
On the other hand, smaller companies with fewer transactions may be better off continuing to work with a traditional bank and using a third-party payment solution, rather than going through the work of setting up their own embedded finance solution.
Getting started
If you're considering adding embedded finance to your company, you could build out the infrastructure yourself with your own software development team using available APIs. Some companies offer the development tools you need to embed finance solutions in your app. You could also contact companies specializing in embedded finance and see what they could offer to build out your system.
Increasingly, banks and traditional lenders are offering more of these solutions. Consider contacting your existing business banker to learn more about whether embedded finance makes sense for your organization.
Insights
Financial insights for your business
Links to third-party websites may have a privacy policy different from First Citizens Bank and may provide less security than this website. First Citizens Bank and its affiliates are not responsible for the products, services and content on any third-party website.
This information is provided for educational purposes only and should not be relied on or interpreted as accounting, financial planning, investment, legal or tax advice. First Citizens Bank (or its affiliates) neither endorses nor guarantees this information, and encourages you to consult a professional for advice applicable to your specific situation.