Risk Management · May 02, 2022
Vigilance in Business is Key to Risk Prevention in the Future
Your employees are a crucial line of defense against business threats and risks. Even if your company has the best risk-management systems, software and protocols in place, they only hold up if your entire team steadfastly employs them. That's why promoting vigilance in business culture is so important for preventing future risks, be they physical or digital in form. Here's why.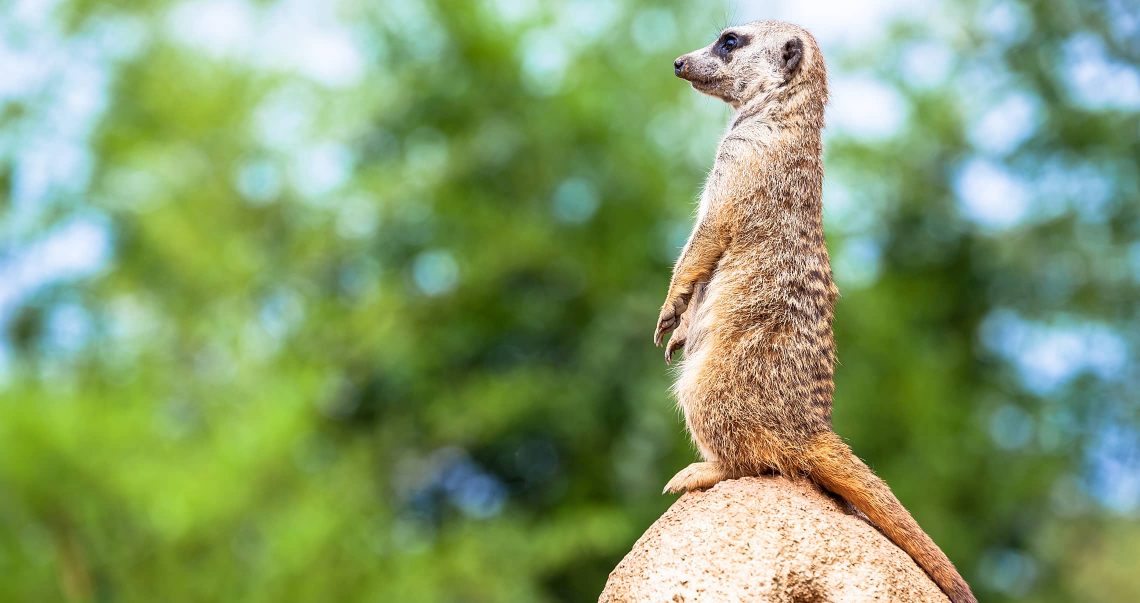 ---
The risk of complacency
Customer data breaches, stolen equipment, lost company trade secrets—these are all issues that can cost your business a small fortune. In fact, the State of Ransomware 2022 report published in April found that 66% of organizations surveyed were hit with ransomware in 2021—up from 37% in 2020. Furthermore, the average cost to recover from the most recent ransomware attack in 2021 was a staggering $1.4 million.
Although heist movies may often present criminal attacks as sophisticated operations that carefully and cleverly break down your defenses, reality shows these problems happen largely because of a careless error. For example, the Colonial Pipeline ransomware attack in May 2021, which shut down oil supplies in the US Southeast, may have been caused because an employee failed to properly secure a password.
Little moments like forgetting to lock an office door, not properly shredding confidential documents before disposal, visiting a risky website or clicking a dubious email link can lead to disaster. Put bluntly, it doesn't matter what risk management plan you have in place if employees don't follow it.
How preventive vigilance can help
With the ongoing threat of cybercrime, as well as other potential risks, vigilance in business is more important than ever. This means your employees are always on guard for things that look unusual, such as an email request for information that doesn't seem necessary, a stranger in a work area who doesn't belong or a file attachment that feels off. Vigilant employees pay a little extra attention, and they double-check before moving on from something strange.
Preventive vigilance can help detect problems earlier and minimize damage, too. For example, your cybersecurity team could focus on real-time data monitoring for transactions and data, with the idea that if something looks off-base, they could shut it down immediately. This mindset can help strengthen the rest of your risk management procedures.
Improving employee vigilance in business
If you'd like to improve vigilance in the workplace, some ways you can do so include:
Hold regular employee risk management training. Teach your staff about effective risk management procedures such as best internet practices, email management tips and workplace safety. It's not enough to train them once and be done with it—they need regular updates and reminders.
Give employees examples of suspicious situations. You may understand what a suspicious situation looks like, but your employees may not. During training, show examples of common problems, like phishing emails or signs of a potential intruder so employees know what to watch out for.
Encourage communication. Employees should feel comfortable speaking up when they see a potential issue, even if it partially delays their work. It's better for them to be overly cautious than to brush aside what could be a serious risk.
Pay extra attention to employees working from home. Remote work may bring your company and employees a host of benefits but also substantial risk in regard to security. Working from home means if something feels off, your employees don't have a coworker sitting right next to them to quickly double-check. Also, their home computer security systems may not be nearly as strong as the office's, so they're more vulnerable to cybercrime. In this situation, extra vigilance is required.
Work with a risk management firm. Perhaps you aren't even aware of the weaknesses in your security systems. A third-party risk management firm can review your workplace and operations to show where you're strong and vulnerable. They could also lead training exercises to see how your employees respond to potential threats, giving them firsthand experience in the importance of preventive vigilance.
Creating a vigilant culture
Employee risk management training is a good first step, but if you want to make vigilance part of your business culture, it must be reflected by your leadership from the top down. One reason employees might make mistakes is if they're feeling rushed and under pressure to deliver, so they don't have time to properly consider a potential risk.
In terms of priorities, you and your managers should stress that, above all, employees should work to prevent costly mistakes, even if it means taking a little extra time to double-check before completing other deadlines. Also, make sure employees get enough time off so they are refreshed and attentive during the workday. Exhausted workers can't be fully vigilant.
These small investments pay off immensely if they can prevent a lawsuit, theft or costly data breach. By working with your employees at all levels to increase vigilance, you can greatly strengthen your risk prevention.
Insights
Financial insights for your business
This information is provided for educational purposes only and should not be relied on or interpreted as accounting, financial planning, investment, legal or tax advice. First Citizens Bank (or its affiliates) neither endorses nor guarantees this information, and encourages you to consult a professional for advice applicable to your specific situation.
Links to third-party websites may have a privacy policy different from First Citizens Bank and may provide less security than this website. First Citizens Bank and its affiliates are not responsible for the products, services and content on any third-party website.