Risk Management · June 03, 2021
Understanding the Real Cost of a Data Breach
When digital data falls into the wrong hands, it makes the news. However, many business owners may not be aware of the potential cost of a data breach if their company is the target of cybercriminals. Learn more about the impacts of cybersecurity incidents and why you should protect your personal and business information against them.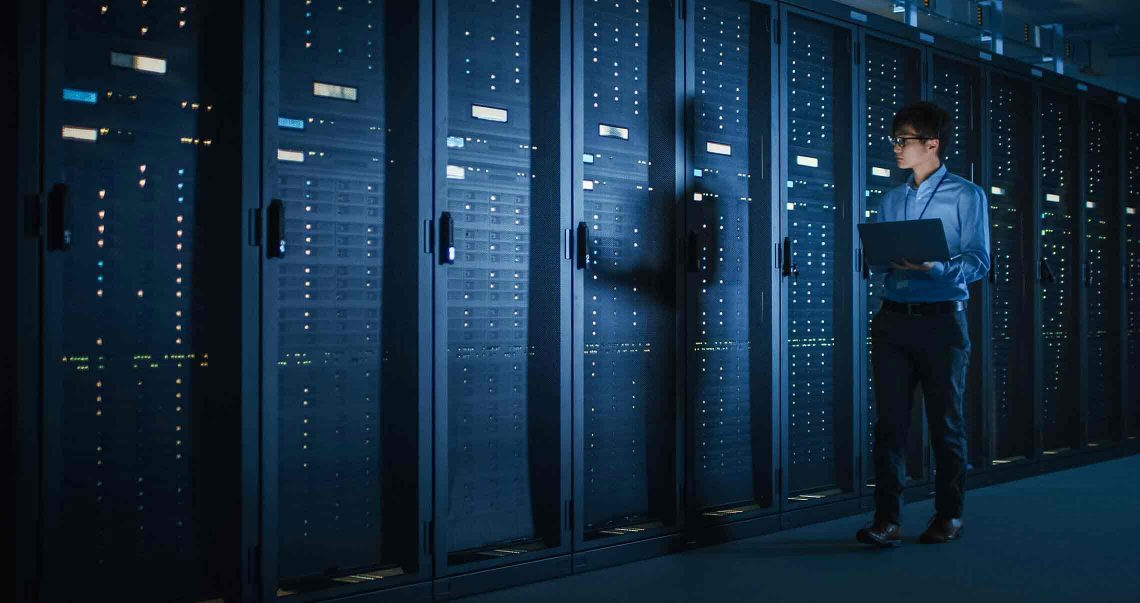 ---
The impact of data breaches
Data breaches are damaging, expensive and affect multiple industries across the globe. According to the 2020 Cost of a Data Breach Report from IBM, the global average total cost of this form of cybercrime was $3.86 billion last year. As an industry, healthcare faces the highest cost at $7.13 million, while the United States has the highest average cost of all countries at $8.64 million.
A breach of private or sensitive digital data can have serious consequences for businesses of any size. The impacted company must immediately divert resources to file reports with local or national law enforcement, investigate the incident and communicate the news to customers. And a data breach can seriously damage a company's reputation.
Among the negative effects on customers, financial data, personal detail and other information exposed in a data breach can be used for identity theft. This may allow cybercriminals to access bank accounts, apply for credit or even make purchases using credit card information.
Dealing with identity theft is time consuming and stressful for the individuals impacted, too. It can damage personal credit scores, requiring customers or employees to review all their accounts and apply for new ones.
Typical costs of a data breach
Some of data breaches' costs are easy to identify, whereas others might not be so obvious. They include the following:
Ransoms to retrieve stolen data
Some cybercriminals ask for ransoms to retrieve data stolen through the placement of malicious code or viruses. The costs of dealing with ransomware could include not just the ransom, if the victim chooses to pay it, but also business downtime, lost orders, and IT and operational costs to deal with the breach.
A 2020 report from cybersecurity firm Sophos found that the average global ransomware cost to business was more than $730,000 for businesses that didn't pay the ransom. Businesses that did pay the ransom faced an average cost of $1.4 million.
Lost revenue due to business disruption
When data gets stolen, it's difficult for businesses to carry on without disruption, which can have devastating consequences. Cyberattacks cost American businesses an average of $200,000 per incident (PDF). Sadly, this can mean the end of a business if its revenues are relatively small and the cost associated with recovering from a data breach is too high.
Customer losses due to damaged reputation
Trying to recover from the damaged reputation resulting from a data breach can take time and money. Once the public hears of a data breach, they'll associate a company name with that incident. Concern for their personal data can make them think twice about continuing to do business or placing an order with a company that's known to have experienced a data breach.
Additional expenses
In addition to the above, there are other, often overlooked costs of data breaches. Businesses often need to invest in technology upgrades to reassure customers and protect against future data breaches. They might need to hire public relations professionals to help control the damage to their business reputation.
Legal fees, hiring IT investigators and even higher business insurance premiums are some of the lesser-known data breach costs.
Be proactive
The more you know about the cost of data breaches, the better equipped you'll be to make decisions about defending your data from cybercriminals. Remember, as sports coaches everywhere say, the best offense is a good defense.
Don't wait to experience a data breach to start protecting your digital assets and customer data. Proactively guarding against this type of attack is almost always more cost effective than trying to recover from one.
Insights
Financial insights for your business
This information is provided for educational purposes only and should not be relied on or interpreted as accounting, financial planning, investment, legal or tax advice. First Citizens Bank (or its affiliates) neither endorses nor guarantees this information, and encourages you to consult a professional for advice applicable to your specific situation.
Links to third-party websites may have a privacy policy different from First Citizens Bank and may provide less security than this website. First Citizens Bank and its affiliates are not responsible for the products, services and content on any third-party website.