Industry Expertise · July 20, 2020
Cost Management Strategies for Medical Device Manufacturing
Technology is now an integral part of healthcare. Doctors use tablets in patient rooms to take notes and share diagnoses. Wearable devices can deliver critical patient data to care providers in an instant. We even conduct many appointments online over video conference.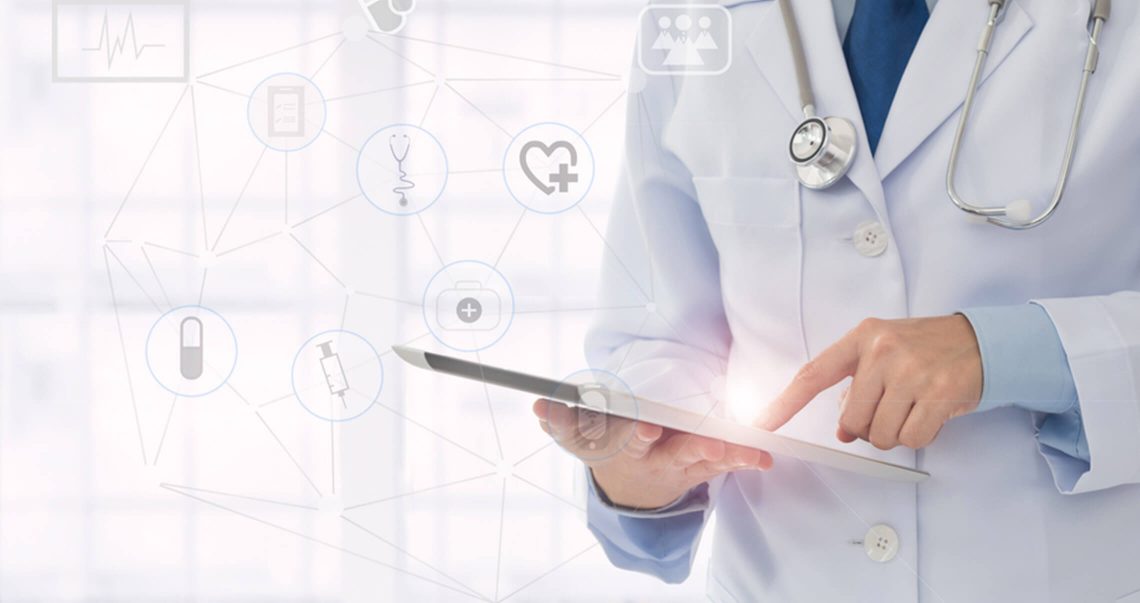 As this trend has grown, medical device manufacturing has become an increasingly profitable venture. However, it comes with several challenges, including high production costs and strict regulations. If your company is starting a new product line or ramping up production, there are some strategies you can implement to address potential hurdles and manage your costs more effectively.
---
Key challenges
There are several operational hurdles that medical device manufacturers face across the industry. These include:
Finding the right talent
To keep operational costs down and efficiency high, you'll need people who have high levels of skill in a variety of areas of medical device manufacturing, including:
Research and design
Production and assembly, including technicians, machinists and operators
Quality control
Regulatory oversight
Facility management
In addition, fulfillment failures could prove detrimental to the health of end users. That's why it's also critical to have experienced talent that can help your company streamline logistics and supply chain management. Avoiding missteps in these operational areas can not only prevent losses but also mitigate legal and reputational risks.
Regulatory requirements
Compliance is a never-ending effort. Marketing, distribution, implementation and use by the end consumer are all subject to regulatory requirements and related costs. If government, hospital or insurance guidelines prevent the use of your device, that means the money you've invested in development and manufacturing goes to waste.
The regulatory environments in foreign markets can be even more challenging and costly to navigate. Governments may prefer to cultivate domestic industries, making it easier for in-country producers. There may be a risk of an international competitor copying your company's technology to corner you out of that entire market.
Cybersecurity
Medical devices need to be networked and connected to the internet for efficient information-sharing. But network connection can also make devices vulnerable to software malfunctions and cyberattacks, including ransomware. 
Devices used on antiquated or low-security networks are especially at risk. The fallout from a cyberattack can increase costs, even if your company isn't at fault.
Strategies for success
It's important to optimize efficiency without sacrificing quality. Your company's bottom line and long-term viability could depend on maintaining this careful balance. Focus on the key operational areas where your efforts can make the biggest impact.
Operations and sales
Manufacturers can stay on top of costs through efficient supply chain and logistics management. Work to understand and address common sources of delay and damage to raw materials and shipped products. Maintaining robust inventory, process and operational controls can reduce waste and recalls, improving overall quality control. Tactics in these areas can include:
Building strong supplier relationships
Automating data collection and processes
Leveraging economies of scale with bulk purchasing
Working with shippers to better handle materials or products
You can also look for ways to create efficiencies in the design process, along with distribution and implementation. When recruiting for labor, consider that not all worthy candidates will have medical device experience on their resume. Some great talent will bring skills from other industries, such as aerospace or automotive.
Would increasing support for end-user training decrease product misuse or malfunction? Ensuring healthcare professionals or patients know how to use the device properly can go a long way toward reducing costs. Training can also provide an opportunity to get more field data about how the device is being used and how you can improve design for usability.
Compliance
New regulations and standards for medical devices are constantly emerging. Manufacturers must stay in tune with domestic and international policies in an evolving regulatory landscape.
Cultivating strong relationships with regulators and other stakeholders from the beginning can help anticipate concerns and reduce costs. Protect costly threats to intellectual property by partnering with local players in foreign markets. This strategy also creates opportunities to develop products tailor-made to resolve local needs and constraints.
When producing a digital medical device, be careful to account for the digital infrastructure that patients and doctors will use it on, whether that's in a hospital, a physician's office or at home. These systems may have unaddressed vulnerabilities somewhere. Once a cyberattack breaches a system, it can infiltrate the entire network and threaten any connected device.
Take a proactive approach
Anticipating and resolving these risks isn't always easy. But by planning for the possible issues, you can keep costs down and margins strong in your medical device manufacturing business. Careful planning during development, design and deployment will help your medical device manufacturing business stay ahead of the pack.
Insights
Financial insights for your business
This information is provided for educational purposes only and should not be relied on or interpreted as accounting, financial planning, investment, legal or tax advice. First Citizens Bank (or its affiliates) neither endorses nor guarantees this information, and encourages you to consult a professional for advice applicable to your specific situation.
Links to third-party websites may have a privacy policy different from First Citizens Bank and may provide less security than this website. First Citizens Bank and its affiliates are not responsible for the products, services and content on any third-party website.