Industry Expertise · January 06, 2022
Marketing Accounting Firms: 5 Best Practices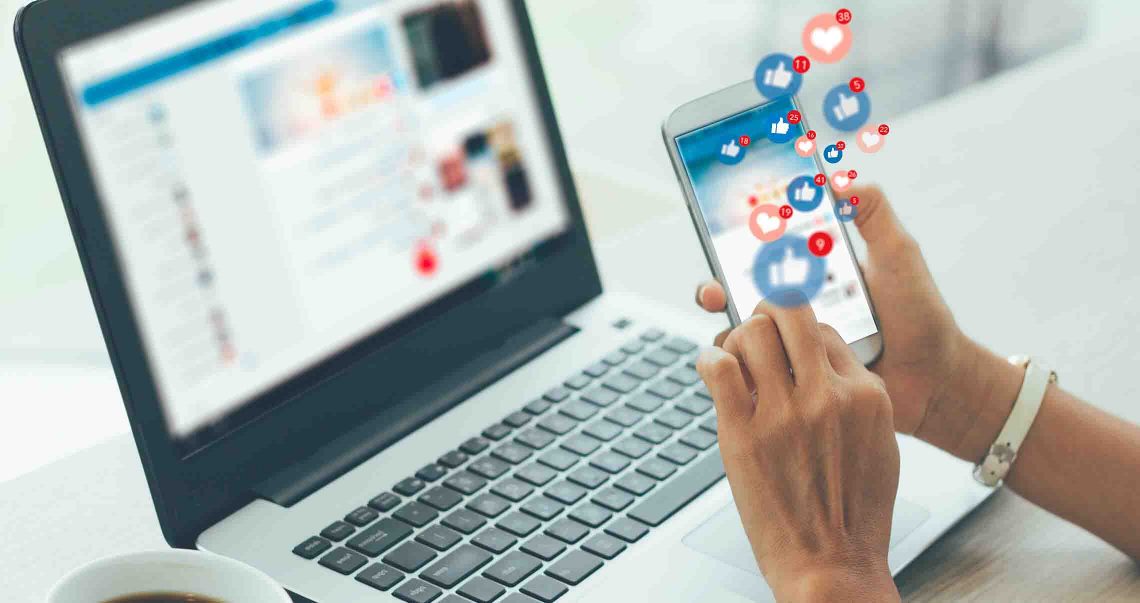 Often, that choice comes from what they find online, particularly on social media sites such as LinkedIn, Twitter or Facebook; crowd-sourced review sites such as Yelp; and whatever ranks highest on Google. This makes the online presence and digital marketing of your accounting company crucial to success.
---
When it comes to marketing accounting firms, a successful strategy is part art, part science—and depends on each firm's individual situation, business model and mission goals. Still, every firm can benefit by investing in a few key elements of digital marketing: boosting brand visibility, controlling your online reputation, and engaging both new and existing clients.
5 ways to succeed with digital marketing for CPAs
Digital marketing can often overwhelm at first glance, as the options and strategies seem endless and complex. But it doesn't need to be if you learn how to approach it wisely. Here are five places to start.
1

Understand your motive

Before you invest the time and effort to up your digital marketing game, you first need to identify what you hope to achieve with these initiatives.

Do you want to grow your customer base by 15% this year? Is this part of a customer retention effort? Do you need to develop a better brand image? Start by clearly outlining your goals, and based on those, determine the right technology and resources needed to achieve them.
2

Keep your marketing strategy simple

Digital marketing includes multiple approaches, including email and social media marketing with websites and newsletters; content marketing via blogs, e-books and webinars; and digital advertising on search engines such as Google.

Despite the range of options, digital marketing for accounting firms doesn't have to be complicated. In fact, it's far better to keep it simple and realistically within your means. For example, it may not make sense to start a blog if you can't commit to posting on a weekly or bi-weekly basis. However, a monthly newsletter filled with tax and financial management tips for clients may be more doable. Or, you might offer a quarterly webinar on accounting strategies. Adding virtual office hours around tax time may also be an achievable way to engage current clients and potentially attract new ones.
3

Level up your website

Whatever approach you choose, it's also important to understand that having a website and some type of social media presence are now table stakes. Still, a basic website can only get you so far and may actually work against you if it appears out of date and poorly maintained.

Regularly upgrade your website to enhance navigation, presentation and functionality. You'll also want to integrate new digital capabilities and services. These might include appointment scheduling, document uploading and payment applications. Don't forget to check how your website appears and operates on mobile phones—one of the most common access points.

Keep in mind that upgrading your website is much easier than it used to be. Website builder platforms, such as Squarespace and Wix, provide a vast array of website templates and designs that are relatively easy to set up and launch with a modicum of know-how. The greater challenge may be devoting time and attention, in which case, outside help becomes critical.
4

Build your social media presence

You don't need to be on every social media platform. Each has its own kind of audience, albeit with ample overlap. LinkedIn, for example, may cater more to a business audience, whereas Instagram and Twitter attract a younger, more tech-savvy audience. Whichever you choose, make sure you post content that speaks to them—be it multimedia productions, testimonials, presentations, or quick-hit explainers and tips articles.

This may take some trial and error, but there's currently no better way to actively engage and interact with clients, current and future. As such, it's a good idea to invest time in learning a few marketing strategies—for example, following accounting-related hashtags such as #Accountants, #Accounting, #CPA and #TaxTime to keep abreast of trends and assemble ideas to put your own twist on them.
5

Invest in technology

Once you launch a digital marketing plan, it's important to manage it well—especially if you keep it in-house. The good news is there's a wide range of automated technologies that can help tremendously, such as cloud-based, customer relationship management, or CRM, platforms; email marketing software; social media planners; and purchasing cards to streamline payments.

One of the many examples is HubSpot, a leading CRM and marketing automation platform. It allows you to manage your marketing campaigns all in one place and access real-time campaign performance metrics you can use to improve future marketing efforts. Another is Marketo, which helps companies deliver personalized content and streamline email and cross-channel marketing. It also offers more than 550 integrations with leading digital tools and platforms, including Facebook, LinkedIn and Salesforce.
Mastering digital marketing for accounting firms
You don't need to be an expert digital marketer to draw value for your firm. Effectively marketing accounting firms may require a bit of skill, dedication and time—but the return far exceeds the investment when done right. By building a solid online presence, you also build a successful and resilient business.
Insights
Financial insights for your business
This information is provided for educational purposes only and should not be relied on or interpreted as accounting, financial planning, investment, legal or tax advice. First Citizens Bank (or its affiliates) neither endorses nor guarantees this information, and encourages you to consult a professional for advice applicable to your specific situation.
Links to third-party websites may have a privacy policy different from First Citizens Bank and may provide less security than this website. First Citizens Bank and its affiliates are not responsible for the products, services and content on any third-party website.