Industry Expertise · July 21, 2020
Accounting Automation Can Help You Manage Operating Expenses
The growth of affordable online tax services has impacted the accounting industry. It's forced many firms to be more competitive with their pricing, sometimes at the expense of revenue.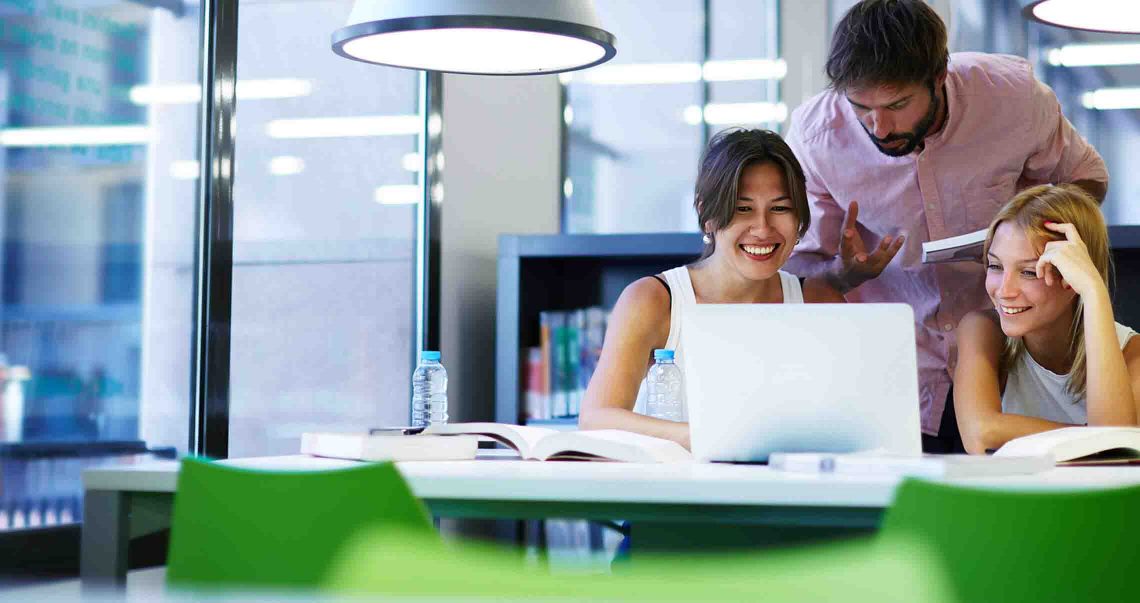 To compete with online giants, accountants need to take a slightly different approach, focusing on providing valuable and personalized experiences to customers. One of the best ways to do that is to embrace accounting automation tools that help streamline processes.
---
The benefits of accounting automation
When most people hear the word automation, they worry about machines replacing people. However, for most accounting firms, the rise in automation is a good thing for employees. Accounting automation tools help make repeatable tasks more efficient, leaving more time for accountants to focus on the work that matters: helping their clients.
What are some tasks that can be automated?
Payroll processing: A automated system can take on the repetitive aspects of payroll processing, so employees don't have to spend time on data entry.
Form fills: When forms get populated automatically with information from the system, potential mistakes are reduced. 
Security and storage: With a cloud-based system, accountants don't have to search through mountains of paperwork to find a ledger item or file. It's easily searchable and secure within the system.
Beyond freeing up accountants' time to do more meaningful work, automation can also help remove some of the tedious nature of data entry and cut down on manual mistakes.
What to look for with automation software
Accounting software has come a long way over the last few years, so firms need to understand some of the benefits to look out for and the costs associated with automating accounting.
Here are a few things to consider:
Software integration: Look for a system that will seamlessly integrate with your current tools. Today, many automated accounting tools will connect with payroll and HR programs to create one unified system.
Industry regulations: If your firm primarily focuses on a particular industry, look for software that has the specific rules and regulations in that industry already built into the system. 
Cloud-based: In the current market, your best bet is a cloud-based tool. It will help your team work from anywhere and easily access data without having to rummage through paperwork. Plus, cloud-based tools are easy to update.
Support: Make sure to consider the support that the software offers. You want real-time access to help, so the system doesn't slow down your team.
Client-friendly: Usability is paramount—for both your employees and your customers. Many options will have a client portal where clients can update and upload information and documents for the accountant.
Those are the basics—your firm might have particular needs that you'll need to include in the decision-making process. Pricing can vary widely and will depending on the size of your firm and the types of services you provide.
Most systems will offer either a monthly or yearly subscription service or require a licensing fee up front. Then, the cost will often depend on how many users will have access. For mid-range and premium software solutions, that could range from a few hundred to a few thousand dollars per user, per month, depending on your needs.
Work with your financial team
Any business involves more people than those in the office. It also includes the professionals that help you keep your organization running—including your financial team.
Purchasing any large software system is a big decision, so it never hurts to chat with your business banker. They can go over the bigger financial picture with you and help find the appropriate financing for the investments that will save money and streamline your operations over the long term.
It always helps with big decisions knowing you have a team on your side who have the best interests of your business in mind.
Insights
Financial insights for your business
This information is provided for educational purposes only and should not be relied on or interpreted as accounting, financial planning, investment, legal or tax advice. First Citizens Bank (or its affiliates) neither endorses nor guarantees this information, and encourages you to consult a professional for advice applicable to your specific situation.
Links to third-party websites may have a privacy policy different from First Citizens Bank and may provide less security than this website. First Citizens Bank and its affiliates are not responsible for the products, services and content on any third-party website.