Industry Expertise · December 30, 2021
How to Start a Chiropractic Business With Financing
Just like any business venture, a chiropractic practice requires capital to get started or expand. Between setting up an office, hiring staff and buying medical equipment, the costs could add up to five or six figures. Then there's an added hurdle—even though chiropractic care is a medical profession, lenders often treat it as alternative medicine and don't offer the same loan terms as they would for doctors and dentists.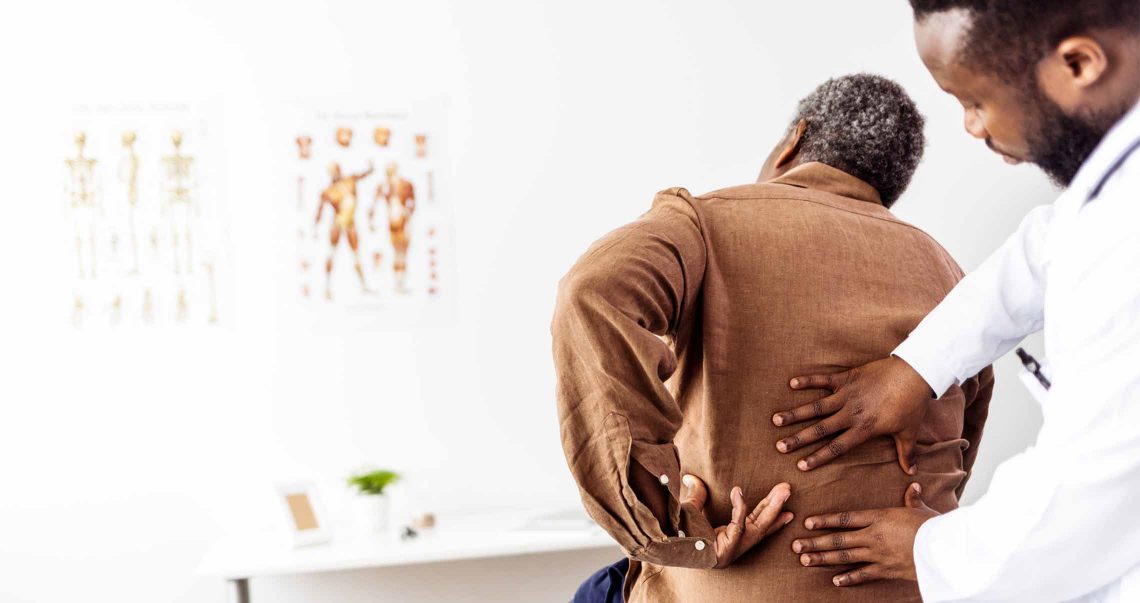 While figuring out how to start a chiropractic business can seem overwhelming, financing options do exist. Here's how they compare.
---
Types of loans available to chiropractors
Long-term loans: Long-term loans are for larger amounts and can be paid off over a number of years. You can apply for larger purchases like medical equipment, a new building or buying another chiropractor's existing practice. Although these loans can be harder to qualify for, the interest rates are lower.
Short-term loans: If you need money only for a short period of time, often less than a year, you can apply for short-term cash flow loans. These could cover payroll, rent and supplies. They charge higher interest rates than long-term loans, but you'll get out of debt sooner.
Equipment financing: If you're looking to buy equipment for your practice, like chiropractic tables or an X-ray machine, you can set up equipment financing. These loans use the equipment as collateral, which can help your chances of qualifying and at a lower interest rate. But if you don't keep up with the payments, the lender could take back the equipment.
Line of credit: A line of credit is a flexible borrowing line. The lender will tell you the maximum amount you can borrow, and you can decide how much to borrow and when at your convenience.
Chiropractor business financing lenders
Banks and credit unions: Usually, the first places people turn to finance their businesses are banks and credit unions. Although trusted, these traditional lenders also tend to have tighter lending standards. Many only offer loans to practices that have been operating for at least a few years, making them a more reliable option for established chiropractic businesses in particular.
The government: Chiropractors can also qualify for financing through the Small Business Administration, or SBA. Through this program, the federal government partially guarantees repayment of the loan, so banks and other lenders could charge a lower interest rate and fee. Still, you typically need two years of business history to qualify through the SBA.
Online lenders: You could also apply with alternative online lenders. These are much more accepting of applicants and don't require as much of a track record, potentially lending to chiropractic businesses that have been open for a year or less. In exchange for accessibility, they typically charge significantly higher interest rates.
In all of these groups, you can find lenders who specialize in working with chiropractors. One key advantage of working with those who know the field is that they'll better understand the details behind your practice. They might be more willing to accept your loan based on a good business plan and early patient billing trends, versus lenders who aren't as familiar with this part of the medical industry.
Alternatives to business loans
Although financing options exist for chiropractors, they usually require a track record of running your business (about a year) and proven revenue. This could mean looking at alternatives when you're just starting out. If your patients pay by debit or credit card, you could set up a merchant cash advance, which is an advance on your future expected card sales.
Practices can also apply for a business credit card, potentially secured under your personal credit score.
You could also take out a personal loan. To help your chances of qualifying, you can secure the loan with your home, car or investment accounts—but just know that if you fail to pay off the loan, you could lose these assets.
Another option is to borrow from friends, family or professional colleagues. If you're buying an existing practice, the seller may also offer financing as part of the deal. With these options, you can get cash for the first few months to run your chiropractic business until you can qualify for other loans.
Other considerations
Qualifying for chiropractic business financing doesn't have to be difficult. It helps to work with a lender who specializes in working with chiropractors. They can discuss how to start a new business with you, including reviewing your business plan. Through this discussion, you can also get a better idea of the financing you qualify for at your practice's current stage, as well as when other options will become more available to you.
Insights
Financial insights for your business
This information is provided for educational purposes only and should not be relied on or interpreted as accounting, financial planning, investment, legal or tax advice. First Citizens Bank (or its affiliates) neither endorses nor guarantees this information, and encourages you to consult a professional for advice applicable to your specific situation.
Links to third-party websites may have a privacy policy different from First Citizens Bank and may provide less security than this website. First Citizens Bank and its affiliates are not responsible for the products, services and content on any third-party website.