Industry Expertise · March 18, 2021
Future-Proof Your Farm Equipment Leasing Strategy
There are times when the already-volatile agricultural industry faces even more uncertainty than normal. Beyond the ebbs and flows of the global marketplace—which spins commodity markets along with international trade conditions, supply and currency issues—extreme weather and swings in input costs can also deplete anticipated cash flows.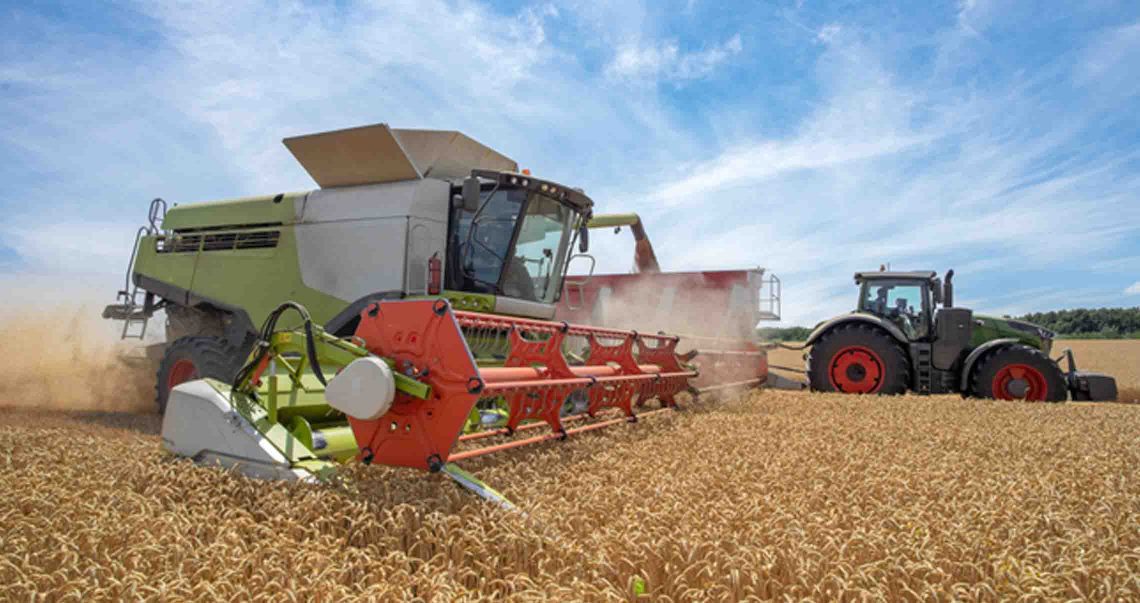 ---
Toss in the broad unknowns of the COVID-19 pandemic, and fear and drastic economic measures can further turn agriculture markets upside down. Amid the turmoil, the farm equipment leasing market, which can help agricultural machinery manufacturers navigate a way to profitability, may soften.
If your company has scrambled to navigate a path to profitability, adjusting your lease offerings could be in order—especially because your machinery will likely continue to be essential to the industry in the long term.
Fits and starts in leasing volumes
Especially amid a pandemic, disrupted supply chains, trade wars and volatile demand for biofuels can throw the entire agricultural world into disarray. This may prompt many producers to put off new investments.
In addition, leasing volumes can also be hindered by:
Ultra-low interest rates, which make the decision to purchase easier
Government relief funds that bolster farmers' balance sheets with significant cash infusions
Depressed commodity prices
Declining or flat custom farming rates
However your manufacturing business relies on leasing arrangements, conditions like these will likely curtail activity.
Improvements on the horizon
Despite the recent uncertainties, the farm equipment industry's prospects look bright. Food and biofuel demand is expected to only increase worldwide, pushing farmers to generate greater yields from an assortment of crops.
To enhance their hands-on expertise, many farmers are turning to advanced machinery, tapping innovations in:
Crop management, with a boost from internet connectivity
Autonomous operations, aided by sophisticated sensors
Automated processes, facilitated by GPS-guided equipment
Land oversight, including increased drone activity
Plus, as the farm labor landscape is largely defined by fewer workers demanding higher wages, many farmers handling thousands of acres rely on increased mechanization.
Benefits to leasing
As you contend with the near-term pressures on farm equipment leasing trends, consider the advantages for your customers:
A lease requires no substantial upfront investment, keeping working capital levels robust
Leases factor into a farm's operational budget instead of weighing down the balance sheet with a depreciating farm equipment value
Nimble financing allows for more equipment flexibility as next-generation technology rolls into the marketplace
Farmers may be able to take advantage of tax benefits such as the bonus depreciation under the IRS's Internal Revenue Code Section 179
Customer-friendly offerings
To fully capitalize on the evolving opportunity, ensure that your leasing processes and practices are designed to respond to customer demand, including elements such as:
Varied buyout options—within both operating leases and finance leases—which offer the farmer a range of monthly payments as well as different routes to ownership, if desired
Flexible contract lengths and renewal terms that meet a farmer's specific needs, which may hinge on acreage, crop types and custom services
Security deposits and return fees
Service and support commitments
A third-party financial institution can help you assess the potential reach and capacity of your leasing business. Consider partnering with a bank that has proven agribusiness expertise and can help you navigate the changes in this complex field.
Insights
Financial insights for your business
This information is provided for educational purposes only and should not be relied on or interpreted as accounting, financial planning, investment, legal or tax advice. First Citizens Bank (or its affiliates) neither endorses nor guarantees this information, and encourages you to consult a professional for advice applicable to your specific situation.
Links to third-party websites may have a privacy policy different from First Citizens Bank and may provide less security than this website. First Citizens Bank and its affiliates are not responsible for the products, services and content on any third-party website.