Industry Expertise · August 05, 2021
Do I Need Commercial Auto Insurance to Cover My Company's Fleet?
The advantages of investing in a fleet of company cars are fairly clear. You can customize the vehicles to exactly what's best for your business, and you don't need to rely on your employees to keep their vehicles in tip-top shape. Furthermore, the business gets a branding boost in the process.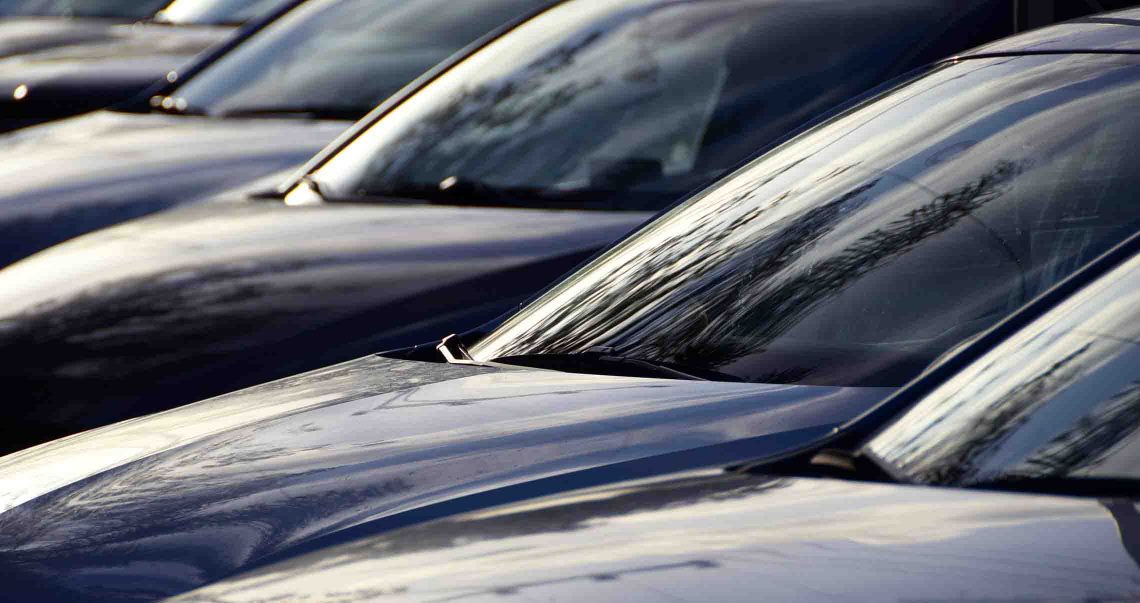 Once you make the call to acquire a set of company cars, trucks or vans, you'll need to consider next steps to ensure your success. You may wonder, for instance, if you need commercial car insurance.
While your immediate answer may be a resounding yes, there are several variables to consider. Coverage can be as adaptable to your business risks and needs as the vehicles themselves.
---
Monitoring and maintenance
While there are many benefits in owning a collection of company vehicles, there are also many challenges.
Perhaps the most obvious is the maintenance burden, which can fall entirely on the business owner's shoulders. From regular service matters to larger repairs and fixes, your company is responsible for the upkeep and reliability of every vehicle it owns.
Just as importantly, consistent monitoring and recordkeeping are required to track how the vehicles are used and ensure that it's for business-related purposes. Plus, active oversight helps clarify any potential liabilities in covering the employee, passengers or other drivers and the contents of the vehicle if anything happens to it.
Such incidents can be costly, which underscores the critical nature of commercial vehicle insurance. By insuring against the risk of any possible property damage, injuries, medical expenses or losses resulting from an accident or theft, you're effectively buffering your company's finances from potentially high claims and settlements.
Determining what you need
Much like your personal car insurance, work vehicle insurance is designed to protect your company from property damage and personal injury claims related to accidents involving your company car. It generally includes:
Collision coverage
Comprehensive coverage, also known as other than collision coverage
Uninsured and underinsured motorist coverage
Beyond that, it can also cover vandalism; accidents or incidents that occur during the transport of goods and services; the delivery, loading and unloading of materials and products; and non-owner vehicle coverage. The latter covers employees who use personal vehicles for work purposes as well as driving vehicles your company leases.
Protecting your business
Because commercial vehicle coverage is for vehicles that can be driven by any employee, it will likely be more expensive than your personal auto insurance, where the rate reflects your driving history and habits.
Premiums are also tied to how the vehicle fits into your day-to-day business needs. For example, a 20-foot delivery truck that crisscrosses the metro area daily will be rated differently than the SUV you drive to periodic job-site visits.
Generally, commercial vehicle insurance offers higher coverage limits than personal coverage, although many businesses also purchase umbrella policies for further financial protection.
Considering each scenario
If your company owns a fleet of cars, vans and trucks that are typically housed at the business and used for day-to-day business needs, commercial auto insurance is almost always necessary.
However, there are some gray areas to consider. One of the most common questions you'll hear from employees is whether they can use the company vehicle for personal reasons. That's a call you need to make, but if you plan on occasionally allowing it, get a clear understanding from your carrier of what's covered and whether you need any supplemental coverage.
If the vehicles regularly get driven home by employees, that's something else to discuss with your insurance carrier.
Otherwise, if you or your employees regularly use a personal vehicle to visit clients or make deliveries, non-owner vehicle coverage is critical, as personal auto coverage won't likely cover the work usage. Similarly, if you lease or rent vehicles, you'll need non-owner vehicle coverage.
As you consider your fleet insurance options, a conversation with your business banker can help clarify your needs.
Insights
Financial insights for your business
This information is provided for educational purposes only and should not be relied on or interpreted as accounting, financial planning, investment, legal or tax advice. First Citizens Bank (or its affiliates) neither endorses nor guarantees this information, and encourages you to consult a professional for advice applicable to your specific situation.
Links to third-party websites may have a privacy policy different from First Citizens Bank and may provide less security than this website. First Citizens Bank and its affiliates are not responsible for the products, services and content on any third-party website.