Industry Expertise · July 21, 2020
Architecture Software Investments That Can Keep Your Firm Competitive
Before the development of architecture software, architects used to create all their drawings and models by hand—a slow and often stressful process that could lead to mistakes and having to start all over again.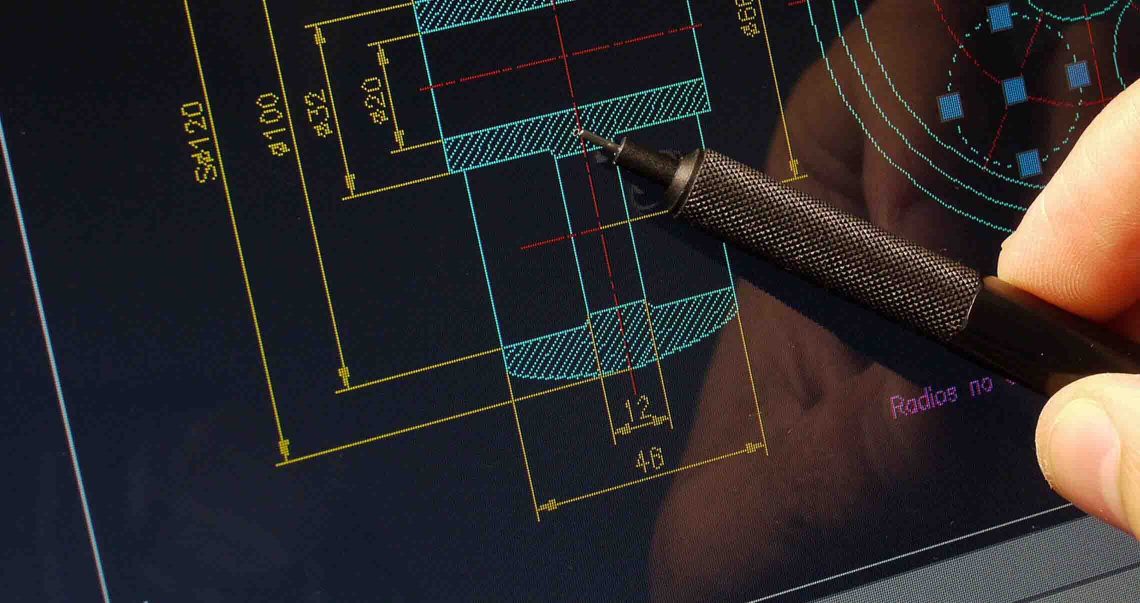 Today, architects have access to a wide variety of technologies and cutting-edge software that makes it possible to produce 2D and 3D drawings quickly and accurately. These tools can make architecture firms more efficient and boost the bottom line in a number of ways, including:
Easier collaboration and data sharing with clients or coworkers
Faster and more accurate drawing capabilities
Simplified changes and modifications
Quick conversion from 2D drawings to 3D
Preventing loss or damage to drawings
While investing in architecture design software can help firms stay competitive and provide the best possible results for their clients, these programs are a major investment and often come with significant upfront costs.
---
The cost of architecture software
Because they need software for multiple stages of a project—from concept to 3D modeling to image editing and presentations—architecture firms have to invest in several different programs. There's no one program that does it all.
For example, one of the most popular software programs for architects is SketchUp, a simple-to-learn computer-assisted design, or CAD, program. The program enables architects to produce 3D renderings and models. It's also one of the most wallet-friendly programs: the basic version is free, while the professional version is $299 a year.
The other popular category of architectural software—especially for large or commercial projects—is Business Information Modeling, or BIM. BIM software combine 3D modeling programs and data management systems that span and inform the whole construction project—from spatial relationships to geographic information. Two of the most popular BIM programs are Revit and ArchiCAD. Autodesk's Revit yearly subscription costs $2,300 per user, while Graphisoft's ArchiCAD can be licensed for $5,000, although there are additional licensing tiers for users of previous versions.
While not specifically designed for architects, and certainly without all the bells and whistles of a BIM program, Photoshop is an invaluable tool for many firms. Photoshop's simple layering system and image processing capabilities help create high-quality images and renderings. It's also affordable. A monthly plan costs just under $80 and an annual plan paid monthly is $53.
Likewise, InDesign is a layout program that is useful in the creation of booklets, portfolios and presentation sheets. It works with other programs including Photoshop and Illustrator. InDesign is available only by subscription to Adobe Creative Cloud, either as a single app, for $20.99 per month, or as part of the entire design suite, for $52.99 per month
Ask before you invest
Because the costs for the software your firm needs can add up quickly, it's important to ask some key questions to help you choose the right options before you invest.
Will the software make work easier and more accurate? Ask any representatives you speak to for case studies of how the tool has helped other firms increase efficiency.
Can the software be integrated with other tools you're using, like your project management or estimating programs? This will help you get more value out of the software and limit any additional technology purchases.
What's the total cost of software ownership, and how is it licensed? Depending on your needs, you may prefer a traditional license with annual support or a periodic subscription, which is typically more flexible.
Is it cloud-based? That will determine if updates are continuous as opposed to upgrades implemented manually every few years.
Is it easy to use or will you need to train employees? The faster you get up to speed, the sooner you'll start seeing value.
Is the system accessible via mobile devices so it can be used on the worksite? This will help save your team even more time and labor.
Budget for the capabilities you need
Software specifically designed for architects can create efficiencies that streamline processes, in addition to helping you compete with other tech-savvy firms and provide clients with better service. The costs and capabilities of these software programs vary widely, so whether you decide to go all-in on a BIM program or start small with InDesign, making these upfront investments will undoubtedly contribute to the long-term success of the business.
Insights
Financial insights for your business
This information is provided for educational purposes only and should not be relied on or interpreted as accounting, financial planning, investment, legal or tax advice. First Citizens Bank (or its affiliates) neither endorses nor guarantees this information, and encourages you to consult a professional for advice applicable to your specific situation.
Links to third-party websites may have a privacy policy different from First Citizens Bank and may provide less security than this website. First Citizens Bank and its affiliates are not responsible for the products, services and content on any third-party website.