Industry Expertise · July 20, 2020
Address Architecture Business Challenges by Rethinking Income Streams
The hunt for new projects is one of the major ongoing architecture business challenges that worsens in an economic downturn as clients delay or eliminate projects. In a recession, architecture firms need to get creative to find work and generate sustainable income.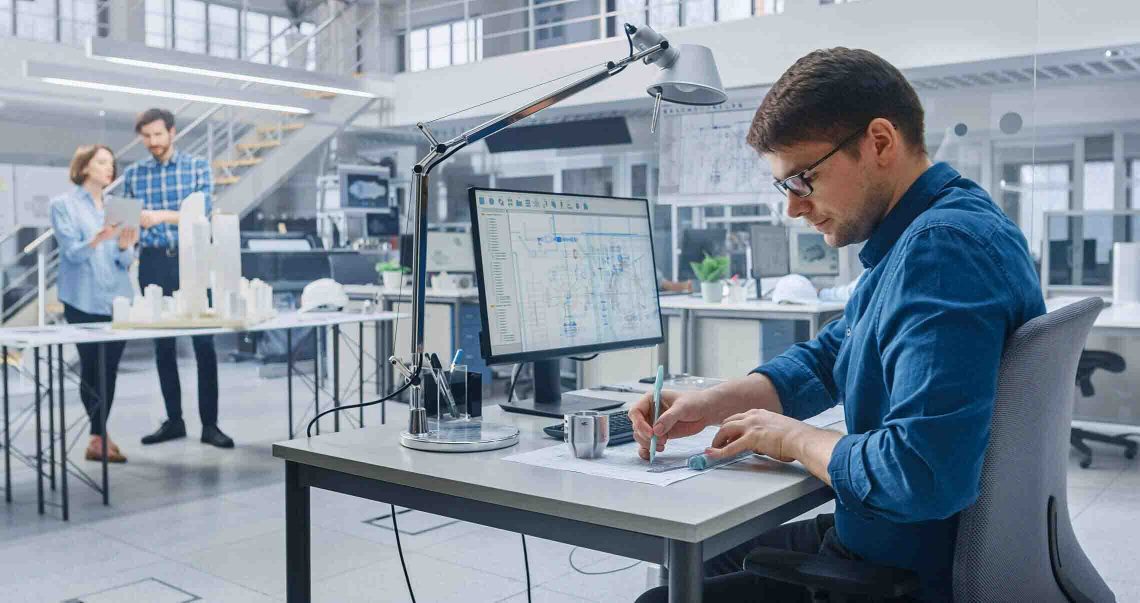 ---
Build your brand
To stand out from other architects, you must build your business's brand. For small and medium-sized firms, this means creating top-of-mind awareness. Your firm should be the first one a client thinks of when they have a project. Focus on increasing your number of contacts and deepening your relationship with them. 
Content can be a great way to get started doing this. Create a semi-monthly newsletter and provide updates on awards you've won, new and completed projects or other notable achievements.
Build out a LinkedIn company page, if you haven't already, and have all your employees follow it. When work is slow, ask employees to identify and join LinkedIn groups that include your decision-making targets. Then, have them post and periodically engage in these groups. Even as little as 30 minutes twice per week of focused effort can reap major benefits.
Use community engagement to target clients
Many architecture firms accept lunch-and-learns from designers, product companies and others. However, very few ever consider this tactic themselves. You could offer courses for contractors on how to work with architects or how to read architectural drawings. For developers and owners, a class on the ins and outs of the design process might be valuable. 
You could also speak to various trade and business groups. Tailor your topics to the group demographics and interests. Many of the people who authorize or ultimately decide to hire an architect have little design expertise. These could range from a small-business CEO needing an interior fit-out to a hospital executive considering a renovation. Increase their comfort and help reduce their resistance to starting a project by making the process seem more approachable.
Create additional lines of business
Particularly during a recession, companies want to be as efficient as possible. Helping real estate acquisition groups, asset management personnel, commercial lenders and others better understand what's involved in the design phase of a project would help them streamline their current or future projects.
Expand your community and online engagement by offering in-person and online education for a fee. You could package your lunch-and-learn content into a 2- to 4-hour training course and sell these to mid-sized and large organizations. This may even help position you to win their project when it becomes available. It could garner referrals as well.
You could also offer webinars to a broader group of smaller entities. While these people may not have the budget to bring in someone from your firm as a speaker, they might be willing to pay the $150 to attend a 90-minute webinar.
Finally, you could also add consulting services. Clients could range from end-user organizations to general contractors on small jobs who want guidance but don't need a full suite of services.
Aggressively market
Architecture firms typically market through word of mouth, referrals, awards and design magazine coverage. Expand beyond this realm. Hire a marketer to craft ads that speak to your targets and put them where your targets go.
Use a customer relationship management or email marketing system to launch a drip campaign, which sends automated follow-up emails to customers based on actions they take with your business. Use what you learn from your community outreach and work with a marketer to craft this email series. Or poll your past clients for suitable content. The latter will also allow you to re-engage with past customers, obtain testimonials and perhaps get a new project or two.
Seek out partnerships
A design-build partnership with a general contractor is a time-tested way for architects to grow their business. If that's your interest, identify four or five firms you'd like to work with and arrange an introductory call. Consider all firm types you could cultivate a win-win relationship with, such as other architecture firms with different specialization areas that would enable you to offer wider or deeper service offerings. Also consider nonprofit or community initiatives that may not directly produce income but can provide significant exposure.
By thinking creatively and doing what your competitors are not, you can generate sustainable income in a low-demand period and overcome the architecture business challenges your peers are facing.
Insights
Financial insights for your business
This information is provided for educational purposes only and should not be relied on or interpreted as accounting, financial planning, investment, legal or tax advice. First Citizens Bank (or its affiliates) neither endorses nor guarantees this information, and encourages you to consult a professional for advice applicable to your specific situation.
Links to third-party websites may have a privacy policy different from First Citizens Bank and may provide less security than this website. First Citizens Bank and its affiliates are not responsible for the products, services and content on any third-party website.