Accounting · January 21, 2021
How to Set Up Direct Deposit for Your Business Payroll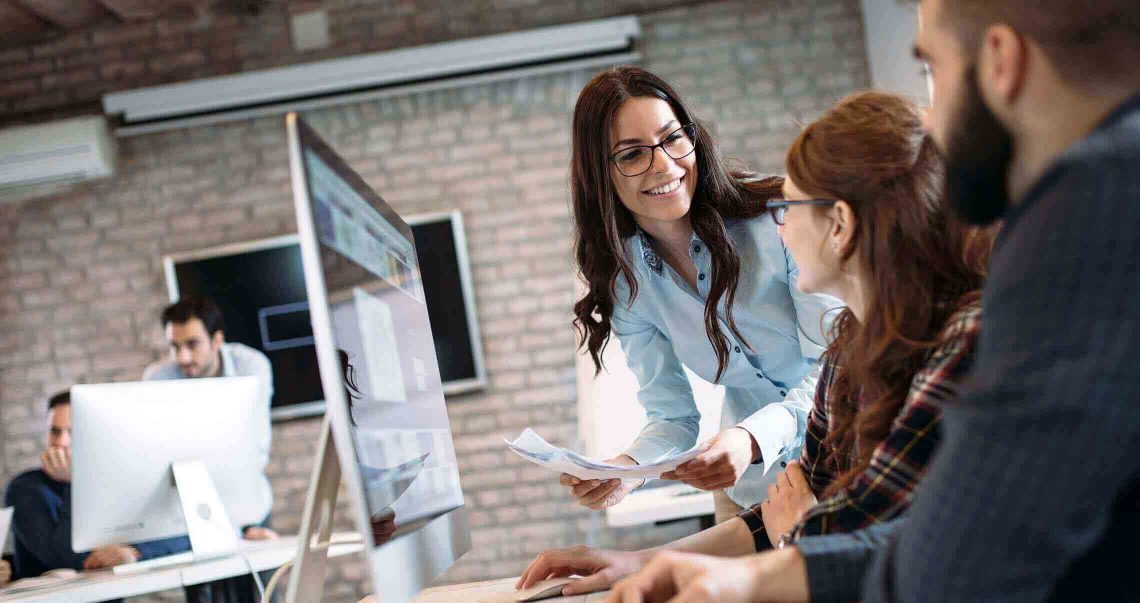 Fortunately, this service can be easily added to your existing business banking relationship. If you're unsure how to set up direct deposit, here's an overview of what you need to get started.
---
Direct deposit versus paper checks
When employees opt for direct deposit, their payroll funds are sent directly to the bank account of their choice. This gives them immediate access to their pay and avoids the need to deposit a paper check and wait for it to clear.
Employees still receive an earnings statement displaying their withholdings when they use direct deposit. They can view these statements online within a payroll system, or you can provide them with printed copies.
Other benefits of direct deposit
In addition to employees receiving faster access to their pay, benefits of direct deposit include:
Simplification: Direct deposit simplifies the payroll process by eliminating the need to print and distribute paper checks.
Potential savings: Your business can save money spent on check runs and postage.
Improved recordkeeping: Direct deposit provides a record of all payroll transactions between an employee and employer. This information can be managed and organized online without having to alternate between paper and digital files.
Employee satisfaction: As with all employee benefits, the option to choose direct deposit can positively affect staff retention and productivity.
How to set up direct deposit
1

Choose a provider

You'll need to select a direct deposit provider to facilitate the transfer of your payroll funds into each employee's bank account. If you currently work with a bank for your small business financial services, ask your assigned representative about adding direct deposit. To get a sense of the cost of adding direct deposit, ask the provider about any charges for setting up the service, as well as any ongoing costs.
2

Complete the paperwork

Once you've selected a provider, you'll need to give them permission to send payroll funds from your account to your employees. Typically, the bank will provide you with a contract explaining their services. They should also provide instructions on what you need to do for the payroll transfer to occur. You'll sign a form authorizing your provider to take money out of your account. Once you've completed the required paperwork, the bank will need to confirm your account information.
3

Add the option to your payroll

If you use payroll software, you'll need to add a direct deposit option. You should also review your payment schedule and determine what changes you need to make to ensure you're sending out direct deposit funds on time. Before rolling out the new service to employees, test the procedures to make sure everything flows correctly between your payroll software and your bank accounts.
4

Gather employee information

Once your direct deposit process is ready to go, you can tell employees about the benefit. If they choose this new option, they'll need to give you their bank account information and sign an authorization form.
The bottom line
As more types of payments and disbursements move online, direct deposit is becoming more expected for many employees—and it can make life easier for business owners and HR departments. If your business doesn't offer this popular benefit, now is a good time to speak with your business banking representative to explore your options.
Insights
Financial insights for your business
This information is provided for educational purposes only and should not be relied on or interpreted as accounting, financial planning, investment, legal or tax advice. First Citizens Bank (or its affiliates) neither endorses nor guarantees this information, and encourages you to consult a professional for advice applicable to your specific situation.
Links to third-party websites may have a privacy policy different from First Citizens Bank and may provide less security than this website. First Citizens Bank and its affiliates are not responsible for the products, services and content on any third-party website.
First Citizens Bank is a Member FDIC and an Equal Housing Lender icon: sys-ehl.