Risk Management · July 08, 2021
Understanding Workers' Compensation Requirements to Protect Your Business
Workers' compensation—or workers' comp—is a familiar phrase, but its potential impact on your business might not be clear. By covering all the associated costs from a workplace-initiated injury or illness, workers' compensation can save your business from serious financial difficulties. It also ensures protection for your employees.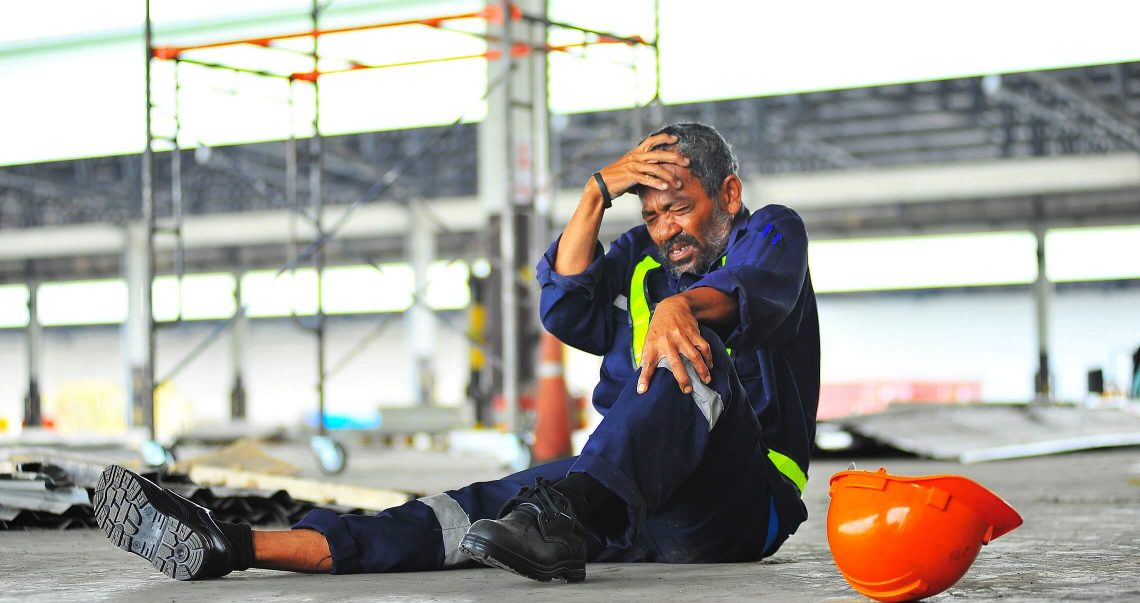 ---
Because of these benefits, all states have workers' compensation programs, and all except two—Texas and Wyoming—mandate coverage. By fully understanding your state workers' compensation requirements you can fully protect your business and your most valuable assets: your employees.
The basics of workers' compensation
Workers' compensation is a state-mandated insurance program that enables employees in the US to receive medical treatment and partial wage replacement after they've been injured or become ill through their job. This program helps financially protect your business from significant workplace injury and illness-related costs.
Minimum employee coverage requirements vary by state. Some states require coverage if a firm has at least one employee, while others specify a minimum number of employees. For example, Georgia requires most employers with at least three employees—seasonal, part-time or full-time—to have workers' compensation.
In general, workers' compensation doesn't cover some types of employees, such as domestic workers, agricultural workers and independent contractors. And while commuting is typically not covered, driving for the job is.
Furthermore, covered injuries vary by state and industry. For example, the federal government offered meat processing plants some protections against liability for claims related to COVID-19, and some states exempted additional industries. Some states cover all work-related illnesses, while others limit this to specific illnesses. Additionally, a repetitive injury such as carpal tunnel or certain exposures such as chemical exposure leading to lung issues can also trigger claims.
How the process works
To comply with workers' compensation requirements, the employee and/or employer need to document the injury or illness and the medical and wage repercussions. Then, the program pays according to the state's rules. The process is fairly straightforward:
Direct your employee or their supervisor to report the claim to the appropriate department and complete the requisite paperwork.
Notify your workers' compensation insurance provider and, if applicable, the state board. You may also need to notify the Occupational Safety and Health Administration about severe injuries.
Your insurance provider will process the claim and notify the applicable people regarding what else is required.
You do have the right to dispute the injury if you believe that your employee was injured elsewhere. Also, many states allow employers to conduct drug and alcohol screening after an incident. If the employee fails, your company may not be liable for the injury.
Additionally, workers' compensation requirements are usually nullified if your employee intentionally injures themselves. Conversely, if another employee or a representative of your business intentionally injures an employee, your company may be liable, and the incident usually isn't covered by workers' compensation.
Requirements and benefits
In addition to the medical and wage costs, without workers' compensation, your business could be subjected to litigation costs surrounding negligence—you might even be deemed criminally negligent. While large businesses can readily fight such charges, the costs of these legal challenges can be prohibitive for smaller and mid-sized companies. Fortunately, because workers' compensation is no-fault, there's usually no litigation or assignment of blame. Your employee doesn't need to prove employer negligence, and in return, they typically can't sue the business.
To protect both sides, workers' compensation includes the following benefits:
Medical expenses
Lost wages
Disability income for a long-term or permanent disability
Vocational rehabilitation or other physical therapy
Survivors' benefits
Safety programs and accuracy impact
To ensure access to all your workers' compensation insurance benefits, it's important to accurately classify your employees. Workers' compensation costs vary by industry and job type. The more dangerous the job or industry—such as a roofer in construction—the higher the rates your company will typically need to pay. Accordingly, rates for office jobs are usually the lowest. If you misclassify someone into a less hazardous job, your workers' compensation insurance provider may not pay the full costs, and you'll likely be liable for the difference.
By successfully implementing a strong safety and training program and providing safety incentives and awards to employees, you may be able to better manage your risks and reduce the number of incidents that occur at your business—and potentially lower your workers' compensation rates. That means you can be proactive about the costs you do incur and further set your business apart from your peers. Not only does this lower direct operational costs, but the focus on excellent safety can boost employee retention and recruiting efforts.
Insights
Financial insights for your business
This information is provided for educational purposes only and should not be relied on or interpreted as accounting, financial planning, investment, legal or tax advice. First Citizens Bank (or its affiliates) neither endorses nor guarantees this information, and encourages you to consult a professional for advice applicable to your specific situation.
Links to third-party websites may have a privacy policy different from First Citizens Bank and may provide less security than this website. First Citizens Bank and its affiliates are not responsible for the products, services and content on any third-party website.