Industry Expertise · July 20, 2020
Key Considerations Before Starting a Vet Practice
Starting any business is a big undertaking. Veterinary practices are no exception—in fact, they come with complexities that many other entrepreneurs don't face. To open a vet clinic, you'll need experienced staff with specific qualifications, as well as specialized equipment, technology and licensing.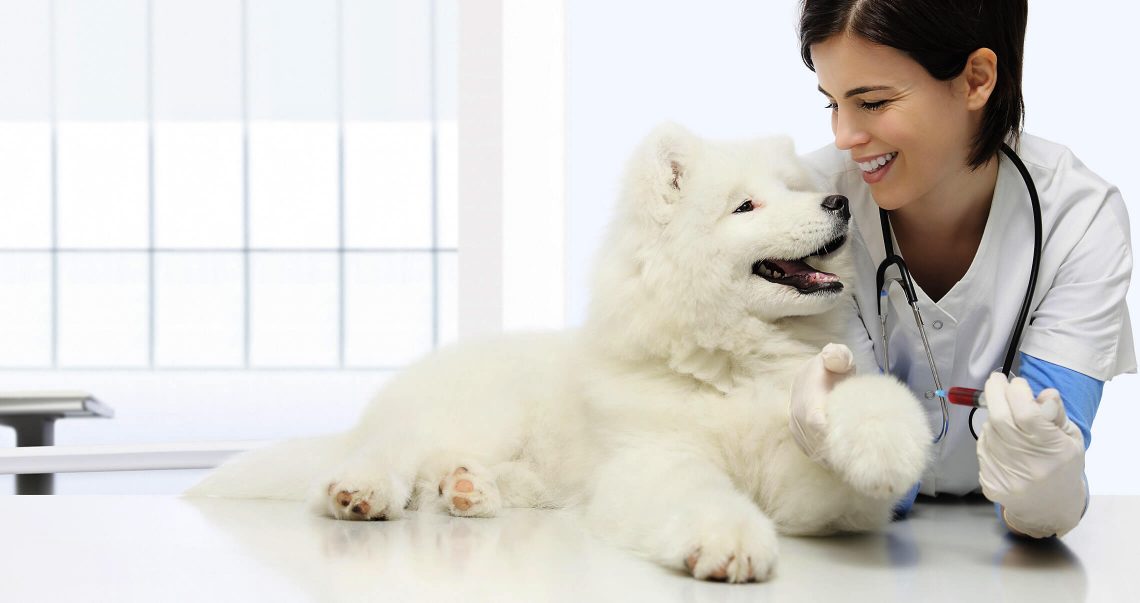 If you're looking to make the leap and open your own practice, here are some considerations for starting a vet practice to help set you up for success.
---
Develop a solid business plan
One of the first things you'll need is a sound, strategic plan. This should outline your vision for the practice, including market and competitive research, how much staff you'll need and your target market. It should also specify your pricing structure, projected costs, revenue and financing strategy.
This plan will serve as the foundation for your business, so it's best to create this document once you begin to think about starting a vet practice.
Location, location, location
There are several factors to consider when choosing the right location for your vet practice. You may want to lease or buy a space in an area that has lots of foot traffic. However, this could come with higher real estate costs, which could affect your margins. 
On the other hand, you may want to open your practice in a more affordable suburban area that's filled with families who likely have pets. Most people in these locations drive rather than walk, so you'll likely want a space that's off a main road but still highly visible and accessible, with plenty of parking.
Before you decide, carefully research the local community, its demographics, competing businesses that could affect your sales and neighboring businesses that may help you attract more customers. For example, if there's a major pet store a few doors down or a large retailer nearby, this could be a good sign that the location is a good fit.
Hire the right staff
Though you have expertise in veterinary care, you'll need to round out your team with people who have skills and experience in running other areas of the business. You'll need an office manager and other administrative staff, as well as veterinary assistants and technicians.
Think about how many full-time staff members you'll need and whether you can outsource certain tasks. For example, you may not need a full-time cleaning crew, electrician or marketing team. Instead, you can hire these professionals on a case-by-case basis or pay a monthly fee to an outside company for cleaning services.
Keep in line with licensing and regulations
Once you choose a location, research options in the area for an existing space that's set up for a vet clinic or a similar practice—you may be able to lease it out and modify it for your needs. If you're building out a new space, you'll need to get all the necessary permits from your city to begin construction. Work with an architect beforehand to come up with a plan for the build-out. Apply for permits as soon as possible, as the approval process may take several months.
As a veterinarian, you must also meet all your state's licensing requirements. For example, you'll need a license from the Drug Enforcement Administration to administer medications and other controlled substances to the animals you'll treat. These licenses will come with application fees and possibly annual renewal fees. Make sure you budget for them as part of your ongoing operating costs.
Investing in technology and equipment
Outside of staffing, equipment and technology are among the largest expenses for vet clinics. You'll need lab, kennel and surgical equipment, as well as diagnostic technology. You'll also need to cover the necessary software, such as an electronic medical record system and video conferencing for telemedicine consults.
If you can't pay for these items out-of-pocket, you can look into getting a loan from a bank in your community to finance new or leased equipment. You can also work with vendors to create a monthly installment payment to plan for any technology investments.
Starting a vet practice is a brave endeavor. With a solid plan and proper planning, you can set yourself up for success and build a practice with a reputation for delivering great veterinary care.
Insights
Financial insights for your business
This information is provided for educational purposes only and should not be relied on or interpreted as accounting, financial planning, investment, legal or tax advice. First Citizens Bank (or its affiliates) neither endorses nor guarantees this information, and encourages you to consult a professional for advice applicable to your specific situation.
Links to third-party websites may have a privacy policy different from First Citizens Bank and may provide less security than this website. First Citizens Bank and its affiliates are not responsible for the products, services and content on any third-party website.