Industry Expertise · January 20, 2022
Marketing for Optometrists and Ophthalmologists: 4 Digital Strategies
In the business of optometry and ophthalmology, the goal isn't only to help people see clearly and support eye health, but also to engage more customers and grow your practice. This means crafting a smart marketing strategy that both keeps you competitive and fuels growth. Yet, with so many different marketing strategies available, how do you know which is the right choice for your individual business needs?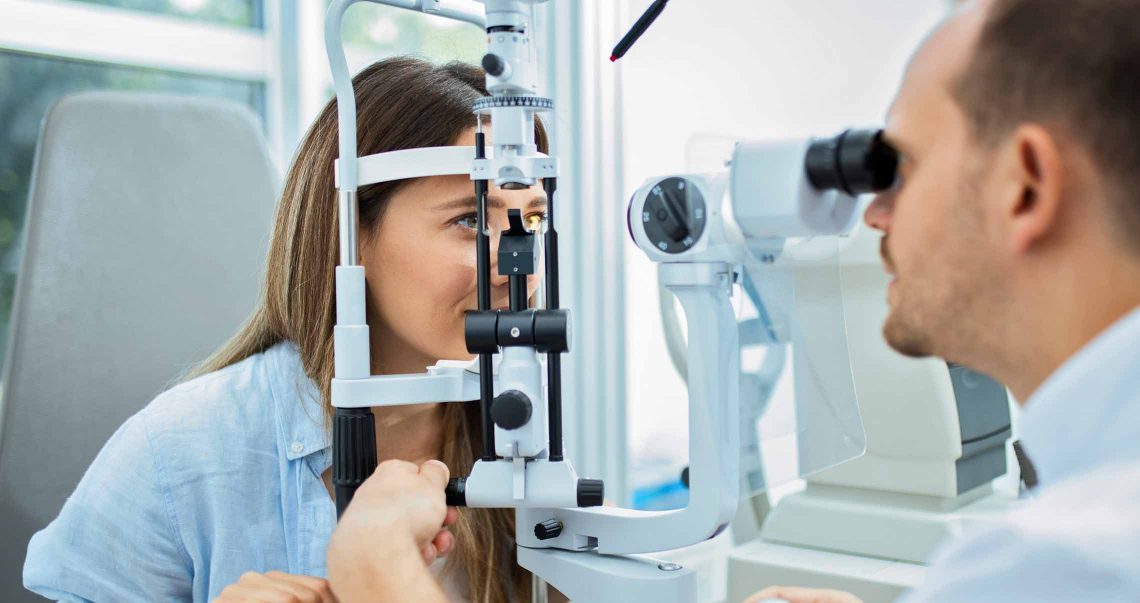 When it comes to marketing for optometrists, the best place to begin is with the broad strategies that can benefit any practice and then go from there. To help you jump-start or reinvigorate your practice's marketing efforts, consider the ideas below to build an action plan that's right for you.
---
1

Update your website

If people can't find you online in today's world, how can you get their attention and business? Not only do you need to have a website, but it also needs to appear modern and professional. Just the popularity of smartphones and tablets alone means your website needs to adapt to different devices—and look great doing so.

If you need to build or update your website, consider user-friendly and low-cost DIY platforms, such as Squarespace and Wix. Both companies give you robust templates to customize interfaces in terms of establishing your practice's personality through design. You can also expand service options, such as appointment scheduling, online invoicing and payments, and building mailing lists. Just remember that these expanded offerings to your online capabilities may also require managing threats with cyber and data risk insurance.
2

Turn up social media marketing

Social media marketing for optometrists and ophthalmologists is a great way to connect with your customer base. If you're not savvy on social media marketing, now is the time to supercharge your efforts. Social media marketing is the ideal place to casually promote what you do and how your work makes your patients feel.

This is especially true as eyeglass frames are inherently photo-friendly. Snap pictures liberally when new frames arrive, and share them across visual social media sites, such as Instagram and Facebook. You can even create a hashtag for patients to use when they post photos of their new glasses so you can easily find those posts and comment on them.

Social media marketing also gives the public the chance to see your practice in action. You can create short videos that show clients how to make simple adjustments on their glasses, when to come in for an adjustment, or how to navigate allergy season for contact lens wearers.
3

Promote online reviews

What do potential patients see right now when they search for your business online? They'll likely see reviews from other clients, which can make or break a new business. Engaging with those reviews is essential to shaping the image of your practice.

The first step is to encourage your patients to share their positive experiences online. At the end of their appointment or service, you might request they leave a review for your business on one or both of the major review sites—Yelp and Google. You might create a follow-up email to your patients with links to your business profiles.

Don't forget to respond to your online reviews, too. Thank those who leave positive reviews, and respond in a kind and courteous fashion to those who feel you have room to improve. How you respond, especially to negative feedback, speaks to your practice's integrity and professionalism, and it gives you the chance to show customers you care.
4

Distribute patient surveys

Surveys can be a subtle yet powerful tool when marketing for optometrists and ophthalmologists. Sending out a post-visit survey can help you identify where your practice excels and where you need to improve—in a confidential way. Be sure to include questions that are open-ended enough to elicit a robust response.

Keep in mind that opportunities to improve are just that—opportunities. On occasion, patients will share useful tidbits you didn't expect. For example, you might not realize the chairs in your waiting room are uncomfortable. You also might not know that your front desk attendant is everyone's favorite person. Be sure to review every survey response that comes in, and establish protocols for addressing comments from any less-than-pleased patients.

These four marketing tools can help you set your optometry or ophthalmology practice apart in a sea of businesses doing the bare minimum online.
Insights
Financial insights for your business
This information is provided for educational purposes only and should not be relied on or interpreted as accounting, financial planning, investment, legal or tax advice. First Citizens Bank (or its affiliates) neither endorses nor guarantees this information, and encourages you to consult a professional for advice applicable to your specific situation.
Links to third-party websites may have a privacy policy different from First Citizens Bank and may provide less security than this website. First Citizens Bank and its affiliates are not responsible for the products, services and content on any third-party website.