Coronavirus Information
How We're Supporting You During COVID-19
Watch a message from our chairman
We know the coronavirus outbreak and prevention measures are impacting you and your family in a variety of ways. Here at First Citizens, we're continuing to work with our customers and doing all we can to provide relief during these challenging times. Our customers, associates and communities remain our number one priority. You can count on us through the duration of this emergency. We'll get through this together. For the latest developments in our response to coronavirus, please continue to visit us at firstcitizens.com.
Latest COVID-19 economic relief package
Last updated March 17th, 2021
Customers who are eligible for this third round of stimulus checks may receive their payment as early as today. While the majority of the third stimulus payments have been received and posted to customer accounts, we anticipate some electronic payments may continue arriving through the end of March. As a reminder:
We'll post the electronic Economic Impact Payment stimulus deposits as soon as we receive them.
The amount of these payments differs from previous rounds, and First Citizens doesn't determine who is eligible to receive one of these payments or how much that payment will be. To determine your eligibility for this round of payments, please refer to guidance from the Treasury and IRS.
We anticipate that the government will stagger these payments as they did during the previous round of stimulus checks, likely sending the electronic payments first and the paper checks second.
In preparation for receiving these payments, you can set up an Account Alert in First Citizens Digital Banking and receive a text, email or both to proactively notify you when funds above a certain amount are deposited in your account. This way, you'll know exactly when the Economic Impact Payment hits your account without having to take any additional actions.
For those who don't receive their stimulus payments by direct deposit, watch your mail for either a paper stimulus check or a prepaid debit card issued by the Treasury.
If you receive a paper stimulus check, the easiest and most convenient way to deposit it is through our mobile banking app. You can also find check deposit information in the app.
How to get an alert when your stimulus payment arrives

If you use Digital Banking and would like to be notified when your stimulus payment is deposited in your account, it's quick and easy to set up an alert. Here's how:
Once you log in to Digital Banking, select Alerts in the navigation menu.
Next, choose Account Alerts.
Select Credits & Debits, then set the alert to notify you of any credits to your account, or any credits over a certain amount. Always set the alert for $100 less than what you anticipate receiving. (For example, if you're anticipating a $1,400 payment, we suggest you set your credit alert amount to $1,300.) You can choose to receive alerts by text, email or both.
Select Save.
Alerts are automatically sent in real time, so you will receive a notification as soon as funds are deposited.
How to bank with us during the pandemic
Let's stay safe together
As we continue to monitor state and local COVID-19 health and safety guidelines and conditions, our top priority remains keeping everyone safe and healthy. If you're planning on visiting a branch, we encourage you to check our branch locator first to confirm that particular location is open.
If you aren't feeling well, or have been exposed to COVID-19, please avoid visiting a branch.
While visiting, please stay at least six feet away from others and avoid physical contact like shaking hands.
Our facilities are frequently and thoroughly cleaned for your safety and ours.
Our ATMs and drive-thru service are great options for checking and savings transactions.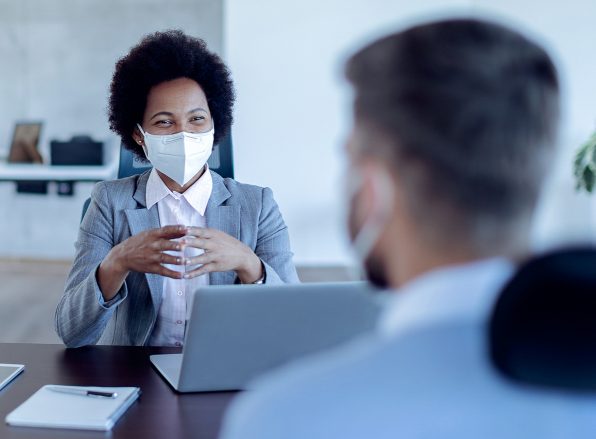 Manage your accounts online
First Citizens Digital Banking can help you manage your accounts online anytime, anywhere from your connected devices.
View balances, make payments, transfer funds, and update your profile and contact information.
Deposit checks from your mobile device using our Digital Banking app.
Manage your card, lock your card, and report a lost or stolen card.
Bank with us by phone
Call our 24-hour automated banking line at 888-FC DIRECT (888-323-4732). Customer service representatives are available from 7 am to 11 pm ET.
If you need support for a particular issue, we're here to help. You can find important phone numbers for credit cards, insurance, business and more by clicking the button below.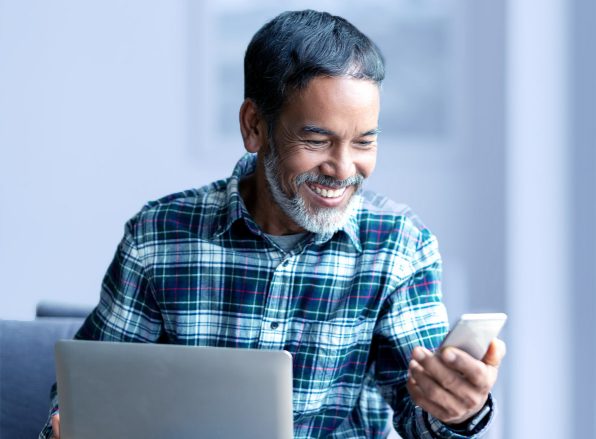 Tips for keeping your money safe
Protect your personal info
In circumstances like these, it's even more important to be aware and on guard for potential scams and fraud.
Never give your personal information out to people who contact you unsolicited by phone, email or otherwise.
Don't share any of your login IDs or passwords.
To learn more about protecting your personal information, check out our insights on Privacy and Security.
Always verify who's calling
Fraudsters can use spoofed phone numbers and caller IDs to impersonate a bank. They call from a number that appears to be the bank and ask for confidential information (account numbers, online banking credentials, etc.), which they use for fraudulent purposes.
Whenever you get a call appearing to be from your bank, be careful to ensure it actually is from your bank—especially if you are asked to provide personal information.
When in doubt, it's best to hang up and call them back at the number provided on their website or on the back of your credit or debit card.
Guard yourself online
Avoid opening attachments or clicking on links within emails and text messages, especially from people or organizations you don't know.
Be wary of messages from seemingly legitimate sources—such as your bank, the CDC, World Health Organization and US Treasury—that require you to log in to view information or encourage you to provide personal identifying information. This is a common scam tactic.
Report fraud immediately
It's important to report scams quickly to protect yourself and others from ongoing fraudulent activity.
If you suspect you've been a victim of fraud, call us at 888-FC DIRECT.
Insights on financial health during the pandemic
Links to third-party websites may have a privacy policy different from First Citizens Bank and may provide less security than this website. First Citizens Bank and its affiliates are not responsible for the products, services and content on any third-party website.
Bank deposit products are offered by First Citizens Bank. Member FDIC and an Equal Housing Lender. icon: sys-ehl.